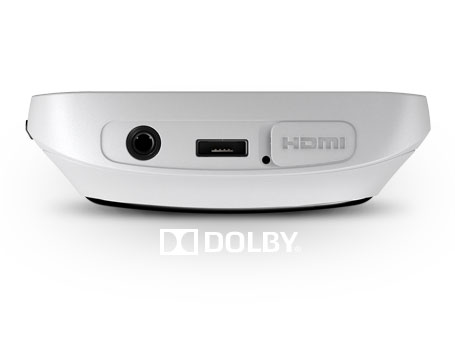 We recently got invitation from Dolby Laboratories for their Dolby Lounge experience at FICCI Frames in Mumbai. This year's special demonstration was Dolby Mobile and Dolby Headphone-enabled Nokia Symbian smartphones. Dolby Mobile is specifically designed for handheld and portable media devices so consumers can enjoy HD Multi Channel Surround Sound with no compromise.
Dolby Laboratories along with Nokia has implemented this ground breaking technology in number of Nokia Smartphones, including Nokia N8, Nokia N9, Nokia Pureview 808, Nokia 701, Nokia 700 and Nokia 603. These superior surround sound technology is now available from a budget smartphone starting as low as Rs. 13000/- (Nokia 603), thanks to Nokia and Dolby.
I experienced the true capabilities of these technologies on Nokia Pureview 808, Nokia 701, Nokia 700 and Nokia 603 at Dolby Lounge. I was quite surprised when I found 701, 700 & 603 for demos as Nokia never unveiled the support for Dolby Headphone when these smartphones were launched last year. Nokia have done lot of marketing for N8, N9 and now doing it for Nokia 808 for their various Dolby technologies implemented in these smartphones. When I had detailed conversations with Dolby Laboratories Sound Experts, I have found out that Nokia has implemented required hardware in 701, 700 and 603 but now they have enabled these features by software updates (Belle Feature Pack 1). Nokia and Dolby wanted the users to have the best experience on these devices, hence after lot of testing and fine-tuning by Dolby & Nokia, Dolby Headphone has been enabled in this trios.
Real World experience on all four devices was amazing. One can have true surround sound experience without any compromise on these Nokia Smartphones with just enabling the Dolby Headphone switch in Music player and in Video player. All stereo content get transformed to surround sound over any headphones/earphones by switching the Dolby switch in music player/video player. But the real advantage is while watching movies which are already encoded in Dolby Digital/Digital Plus sound codec. I was able to experience the multi-channel audio with my BOSE On-ear headphones. The experience was quite amazing even when I enjoyed movies on these devices with Creative Aurvana 2 IEM. Even on basic in-earphones like Creative EP630, there was a significant improvement while watching movies with Dolby Headphone enabled. I also enjoyed my first hands-on with Nokia Pureview 808 which is also Dolby Mobile and Dolby Headphone certified By Dolby Laboratories. Nokia 808 is quite better in Audio performance in both Music and Video when compared to even the previous best Nokia N8.
I had a quick hands-on with the prototype unit of Nokia 808 at Dolby Lounge.
httpv://www.youtube.com/watch?v=zdP6bU-w0jI