Blackberry Playbook was one of the tablets which failed last year and just recently they had a fire sale which was also not a major success. Anyways RIM has said that the Playbook will be updated to version 2.0 next month.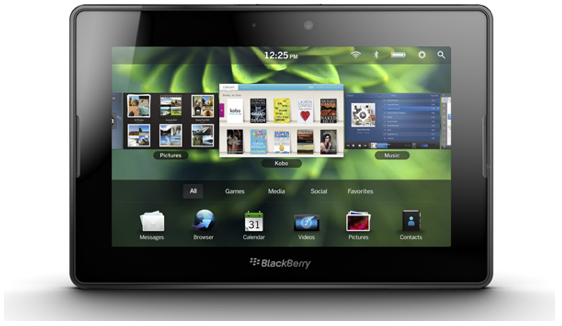 RIM had announced Blackberry runtime which will allow playbook users to use Android applications last year, but till now the playbook has not been updated. I have never seen such a bad support for any mobile operating system. The Playbook does not have a decent mail client, no IM and not even the famous Blackberry messenger. It was a huge let down. But finally when no one cares about the device they have planed to release an update which will supposedly bring the Blackberry runtime feature which will enable the users to use Android applications.
There are loads of rules and regulations for a developer to send their applications for approval and some are that they will have to remove the reference of "Android" from the application or any use of the green Android logo and links to the Android market. Though these rules seem to make sense, I am not sure whether any application developer will go through this to make their app available on a failed product. This is just my view, but I am sure many android developers might be signing up and the last day to submit their application seems to be Feb 6th. This update also bring improvement to the email client though there is no news about the Blackberry messenger being available for it. So lets wait for the update and see what RIM has to offer.
Source: Slashgear