The mobile revolution has been going on from quite sometime now, there have been devices coming out with various technologies, various sizes, various displays, metal body, plastic body, etc. The mobile world sees innovation almost everyday and today we see world's first bamboo phone.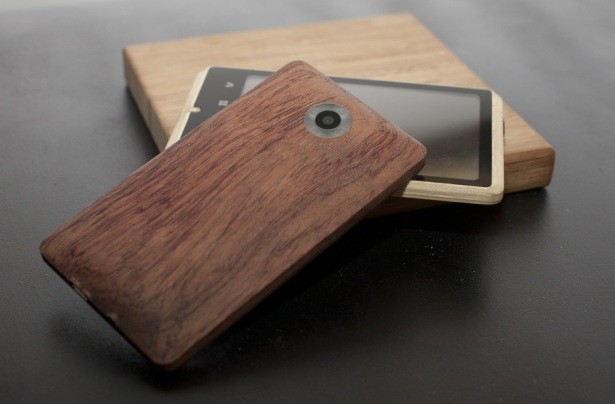 The body of this device is made of pure bamboo with a huge display and is said to be almost half the weight of an iPhone. If you check out the picture above they are highly polished and look really beautiful.This bamboo phone which is called as the ADzero was designed by a 23 year old Kieron Scott who is a student at the Middlesex university. There is no news about the hardware it is using though this device is running on Android, not sure which version.
This device has loads of potential in the smartphone market, but it will only be launched in China and a few boutiques in UK. I hope we will be seeing more environment friendly devices this year. We will br providing more news about this device but until then you can enjoy the video below.
httpv://www.youtube.com/watch?v=yFhjX3n7Sx0
Source: Pocket-lint