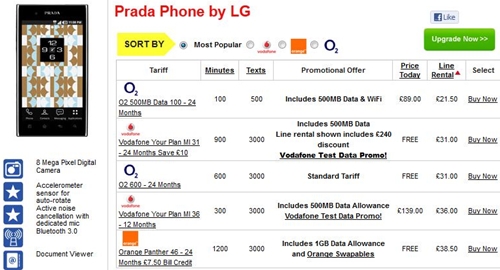 Earlier, we had brought you the news that the LG PRADA 3.0 is set to arrive in UK sometime in early February. However it now seems that the phone will arrive earlier than expected.
According toPhones4U, the phone will be available for purchase starting tomorrow (Friday, 27th January 2012). Phones4U have been known to provide handsets a few days before other retailers sell it, they did the same with the Galaxy S II.
You will be required to sign a contract though.A range of plans and operators are available to choose from including Orange, Vodafone and O2. If you wish to get the handset free of charge, the lowest monthly package is for 31 GBP.
The handset is expected to be available unlocked starting sometime in February.