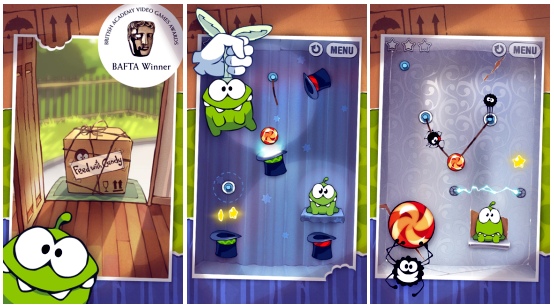 Cut the Rope HD is finally available for the BlackBerry PlayBook. The HD version is not available for Android but available for the iPad. All you need to do is to feed Om Nom candy but cutting the ropes.
Just Swipe your finger across the ropes to release the delicious bundles into his mouth. But don't forget to collect the stars and break the bubbles along the way – easier said than done when enemies and obstacles await!
Download Cut the Rope HD for the for BlackBerry PlayBook from the BlackBerry App World for US$2.99. Don't have a mobile device? Now you can play this game even on your desktop browser from www.cuttherope.ie.