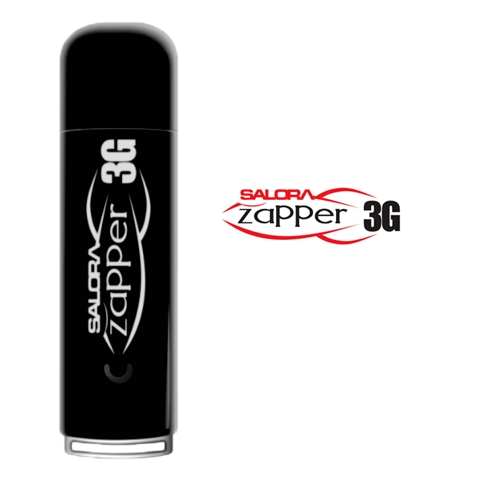 Salora International has launched their Salora Zapper 3G Data Card that now supports download speeds up to 7.2Mbps and upload speeds up to 5.76Mbps. You can just insert any SIM card to use the device for high speed internet access.It has USB 2.0 support along with an external memory slot that supports Micro SD cards up 32GB.
Features of Salora Zapper 3G Data Card
HSDPA/UMTS 2100MHz
EDGE/GPRS/GSM 850/900/1800/1900MHz
Plug & play Auto Installation feature
Automatic Network Selection
SMS & Phonebook
HSDPA downlink upto 7.2Mbps
Fast upload speeds upto 5.76Mbps
Micro SD Card slot that supports up to 32 GB
Receive diversity for best performance
Multi color status Indicator LED
Internal Antenna
It comes with an Auto Install Software and supports APN auto management which offers support for Microsoft Windows TM Vista, XP SP2+ and Mac OSX (10.4.X Intel based CPU). The Salora Zapper 3G Data Card comes with an internal antenna for ease-of-use and an inbuilt multi color LED status indicator for clear display.The Salora Zapper 3G Data Card is priced at Rs. 1,900.