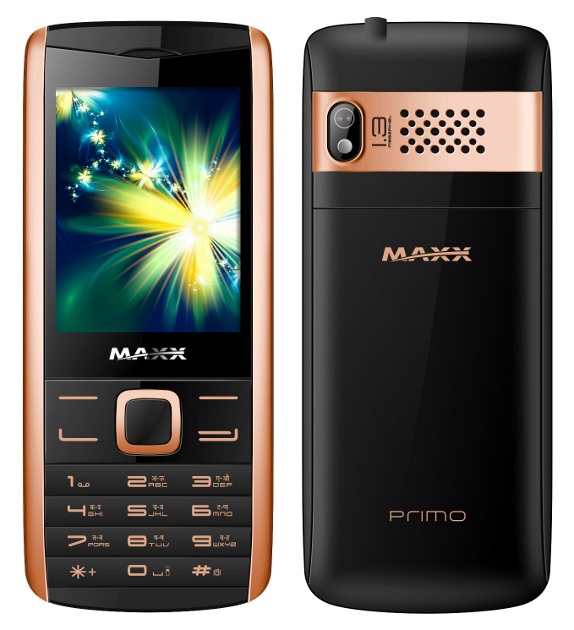 MAXX Mobiles has launched another Dual SIM phone MAXX PRIMO MX428 in the Big Battery series that comes with 1800 mAh battery. They have already launched few phones in the Big Battery series that include, MAXX Hexa (MX155), MAXX Rave (MX182 & MX190), MAXX Buzz (MX188) and MAXX SUPER (MX424 & MX439).Features of MAXX PRIMO MX428
2.4 inch, 65k TFT display
Dual SIM (GSM + GSM)
1.3MP camera with LED Flash
Dual LED Torch
GPRS, MMS. Bluetooth and USB
3.5mm Audio jack
FM Radio, Music player (MP3/AAC/WAV) and video player (3GPP/AVI/MP4)
1800 mAh battery that offers up to 30 days standby.
It has bi-lingual keypad that supports both English and Hindi language input and comes with free 4GB memory card and has an expandable memory of up to 8GB and has pre-loaded audio/video content. It comes with a King Movie player application that reduces videos to 1/10th of the original size without compromising on quality.
The MAXX  PRIMO MX428 is priced at Rs. 2,499 and comes in Black with copper and Black with gold colors.It would be available in modern retail outlets including Planet M, Tata Croma, Hyper City, Star Bazar, Mobile & Gadgets, Indian Naval Canteen, Kings Electronics, Hotspot, Reliance Web World and NEXT electronics across India.