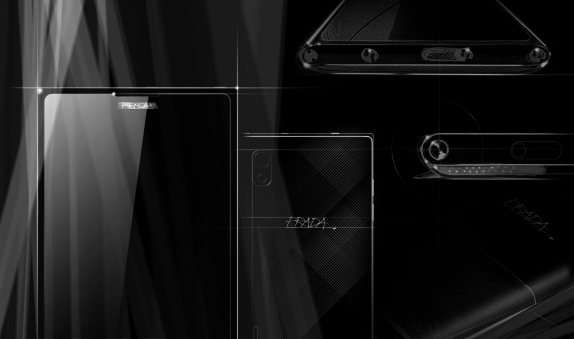 Luxury goods maker PRADA has extended it's partnership with handset maker LG for its next version of it's luxury phone which is expected to arrive in 2012. The two companies have been working together since 2006 and the partnership saw 2 new luxury handsets being launched under the PRADA brand. The PRADA by LG 1.0 sold over 1 million units and I'm sure the duo are looking forward to repeat history.Pic from the "signing ceremony below". Seems like brand logos and representatives got swapped or is that the norm ?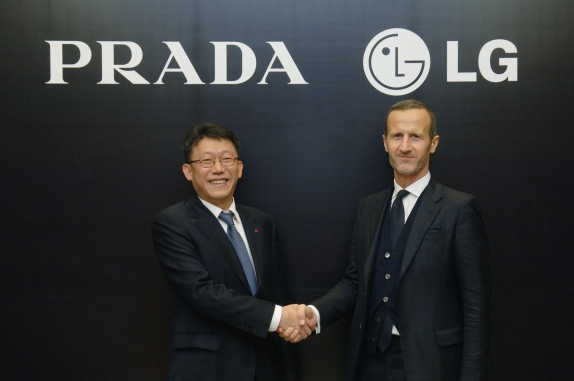 PRADA AND LG SIGN EXCLUSIVE AGREEMENT CEMENTING PARTNERSHIP
PRADA Phone by LG 3.0 to be launched in 2012; the collaboration has resulted in mobile phones with a strong identity

SEOUL, Nov. 24, 2011 – PRADA and LG Electronics (LG) today renewed their exclusive mobile phone partnership at a signing ceremony in Seoul, Korea. Building on this partnership's previous success, the two companies will develop the PRADA phone by LG 3.0, for launch in early 2012.

Under this partnership, LG will be PRADA's exclusive mobile phone partner. The collaboration, which began in 2006 and resulted in two premium mobile phones being introduced in 2007 and 2008, focuses on key elements within the smartphone, including software and user interface down to its design and packaging.

"The partnership between Prada and LG has always been characterised by an innovative approach and uncompromised quality of style, design and breakthrough technology," said Mr. Patrizio Bertelli, CEO of PRADA Group. "These values are common to both our brands, which have always anticipated, and often set, the trends in many fields. We were therefore delighted to cooperate again with LG in the development of the latest creation of the mobile communication industry."

"Our working relationship with PRADA is unique in its longevity and success, something no other phone company and luxury brand have been able to replicate," said Dr. Jong-seok Park, President and CEO of LG Electronics Mobile Communications Company. "Having successfully launched two PRADA phones by LG, we look forward to collaborating further to develop premium handsets with a strong identity and the most sophisticated style."

The PRADA phone by LG 1.0, a pioneer in the mobile phone space, was an unqualified success, selling over one million units. This premium handset combined high-end technology with a design embodying superior style. As evidence of its place in design history, the PRADA phone by LG 1.0 is part of the permanent collection in New York City's Museum of Modern Art (MoMA) and the Museum of Contemporary Art (MOCA) in Shanghai.

The PRADA phones by LG were avant-garde in the technology they offered to users. The PRADA phone by LG 1.0 was the world's first touchscreen mobile phone, and the 2.0 provided an innovative mobile experience through its unique watch with Link technology, which allowed for easy access to caller ID, SMS text messages, call history, call block and two-way alarm notification.