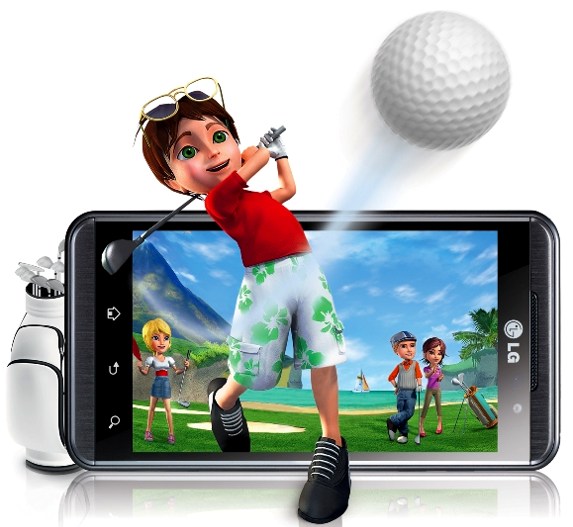 LG announced already that they would showcase the world's first OpenGL based 2D to 3D game conversion engine at IFA 2011. They are now launching the app via the first Maintenance Release (MR) update for the Optimus 3D.
The 3D Game Converter is the first software engine that allows the smartphone users to transform Open GL-based 2D games into 3D with the option to switch back to 2D again at any time. After installation, users can enjoy 2D games in 3D simply by activating 3D Game Converter application. They can also adjust the 3D depth and vision settings for the best view and they could switch between 3D and 2D by using 3D Hot Key switch.
There will be another software upgrade that would enhance the Optimus 3D with new features that include
3D Video Editor for creating and editing 3D movies right on the device
2D viewing of 3D videos in a single-screen mode
Dolby Mobile for best-in-class sound quality
Automatic 2D video stabilization
The update will be available OTA for the LG Optimus 3D smartphones, and you could also update it via PC using the LG Mobile Support Tool Software. The Maintenance Release (MR) update will be available in Europe beginning this month and will be rolled-out in other regions in coming weeks.