Intel held its annual AppUp Elements conference in Seattle last week. Amongst the announcements including that of Tizen , one of the more relevant topics touched upon was content curation. The session led by Peter Biddle , GM AppUp Products , was a fresh look at the app curation model and how AppUp could innovate. The problem of app discovery is not one to be overlooked. To take an example , sorting through and finding the app you need from over 425,000 available on the iTunes store is a herculean task.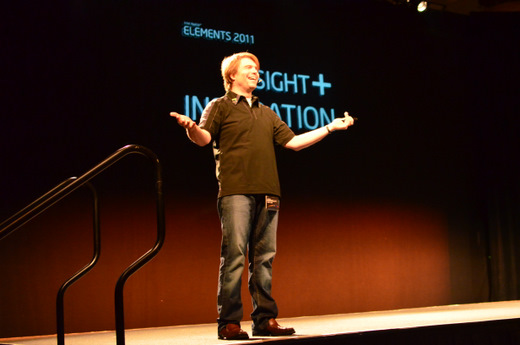 Add in the problem of gaining customer interest and you have another big task on your hand. Intel quite candidly admitted their inability to gain consumer support with their AppUp store. Just about 350,000 customers have signed up to the store resulting in 800,000 downloads. These are paltry figures when compared to iTunes and the Android app store. However Intel does have one trick up its sleeve and this just might be a game changer.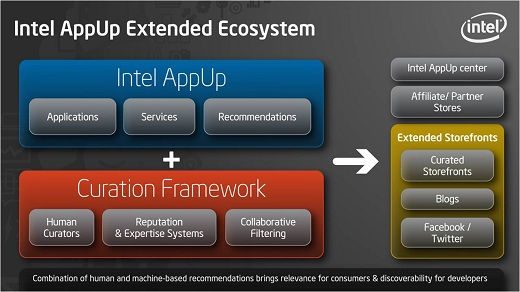 The idea here is to allow consumers to build their own sub app-stores. Curating the best of apps from a particular genre and creating a sub app-store would let users with a specific interest find the top apps with ease. So it will be possible to have sub appstores with special focus on music apps , medical apps and so on. Will it be successful ? Only time will tell but Intel has set a big goal for themselves with a target for 6 million customers by 2012. We'll be watching and updating this space as more information is revealed.