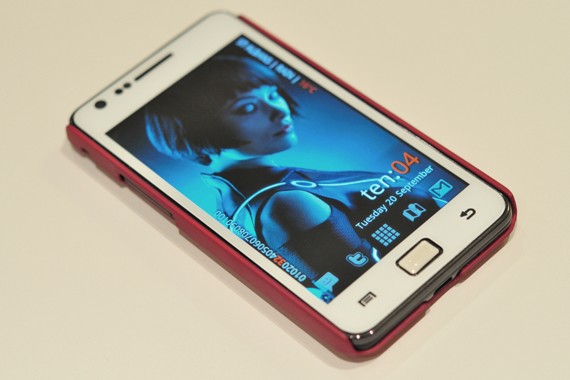 We at FoneArena like the Samsung Galaxy S2. We think it is a great smartphone, one that deserves the accolades it has been getting. And like all great smartphones, it demands the best protection one can give it.
Proporta has kindly sent me an Impact Protective Crystal hard case to test. The case here is hardly a case. Like Samsung's official case, Proporta's offering  is more of a shell, offering very basic protection and little else for people who want to retain as much of the Galaxy S2's slimness as possible.
The Impact Protective Crystal case features a very slim design and features a soft feel finish (available in red only). The front is raised by about 0.5mm so you wouldn't have to worry about placing the phone face down. In addition to that the camera module sits flush behind the case.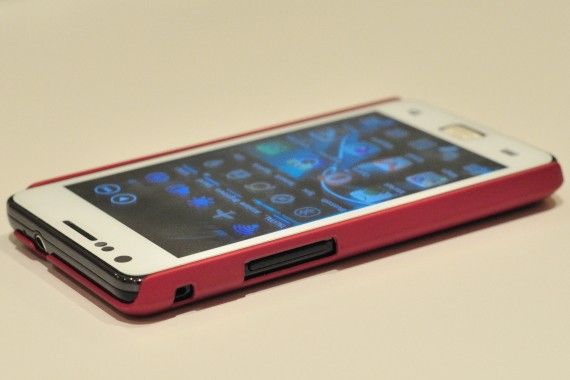 The top and bottom of the phone are completely exposed, so don't expect the phone to survive drops from a significant amount of height. In fact the right top corner (where I suspect the antenna of the phone lies) is particular vulnerable as there is a cut out here, similar to the one seen in SGP's Neo Hybrid case.
There are also cut outs for the lanyard loop, volume control and power button, though the controls are a bit harder to active as it sits 1mm inside the case.
Proporta has crafted a very nice shell for the Galaxy S II for people who are keen on retaining the slimness of the phone. I am not particularly fond of the red colour personally, but it doesn't look too bad and actually matches my Galaxy S2's mod well. As this case only offers minimal protection at best, I wouldn't recommend it to clumsy people. It is however great for showing off the slimness of the Galaxy S2, while retaining some basic protection.
The Proporta Impact Protective Crystal case is available here.