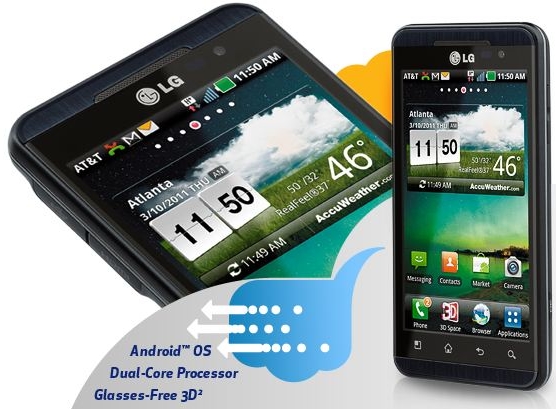 LG Thrill 4G was officially announced by AT&T back in March which is actually AT&T variant of world's first ever 3D Android smartphone known as the LG Optimus 3D. We recently heard that AT&T will be launching it this month and July is about to end. Well, it seems that the launch is around the corner because BGR is reporting that AT&T will be launching it for $99 with a 2-yr contract but still no words on release date, but my guess is that either it's coming in few days or probably in the first week of August. Getting an Android powered device with a dual-core processor and a glasses free 3D display under $99 on contract, it's like dream coming true for people who are looking forward to buy an affordable smartphone with some good specs. Have a look on the specs of Thrill 4G:
4.3″ Glass-free Stereoscopic 3D Display
4G Capability
1 GHz Dual-Core Processor
5 Megapixel Dual 3D Cameras
3D Video Recording at 720p and 2D Video Recording at 1080p
8 GB Internal Memory and 8GB microSD Card Supplied
HDMI Output
So who's looking forward to LG Thrill 4G? Are you planning to buy it? Tell us in the comment box below.