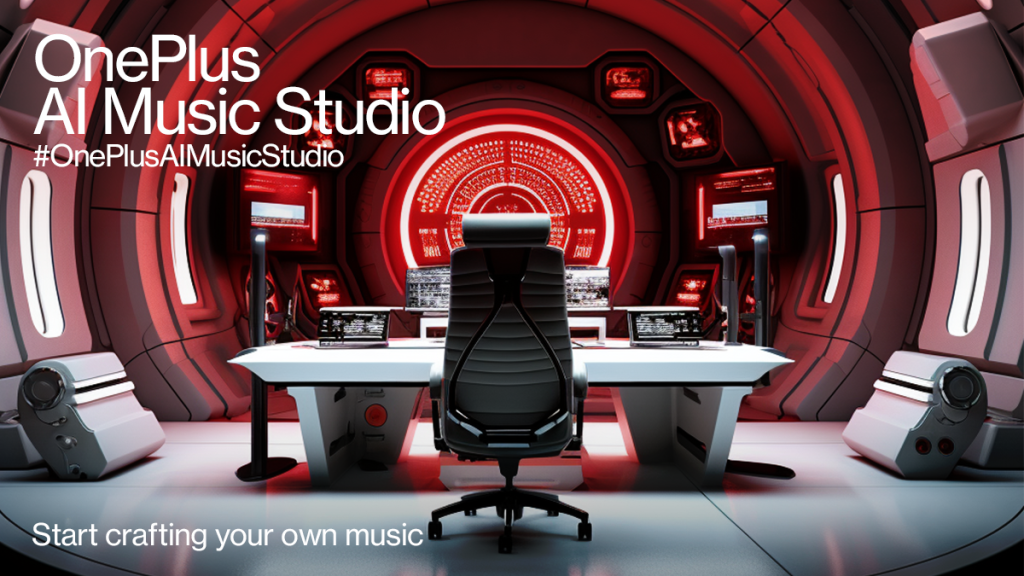 OnePlus has introduced the OnePlus AI Music Studio, a new space for creative expression. This platform uses advanced AI technology, allowing users to compose and explore their musical talents across various genres like rap, hip-hop, and EDM.
OnePlus AI Music Studio
In this innovative studio, users can create lyrics, blend them with AI-generated beats, and bring their musical ideas to life. The platform features a visually appealing interface, making it easy for users to produce captivating music videos with just a few taps.
Focusing on community involvement, the OnePlus AI Music Studio lets users share their creations on social media platforms. Users can download and showcase their music, with the opportunity for recognition through community voting and potential features by OnePlus.
The OnePlus AI Music Studio marks a significant shift in creative expression, merging technology with artistry. It reflects OnePlus' dedication to empowering users to break boundaries and redefine artistic innovation.
You can explore the OnePlus AI Music Studio at aimusicstudio.oneplus.in/ or aimusicstudio.oneplus.com for more information.
Contest
The company is also running a contest that lets you submit the music you create with the OnePlus AI Music Studio and stand a chance to win coupons to redeem products on the OnePlus website.  The contest is open to all till 17th December 2023, and one can participate any number of times.
Commenting on the launch, Ishita Grover, Director of Marketing at OnePlus India, said:
At OnePlus, our commitment is to nurture innovation and empower our community to break new ground. The OnePlus AI Music Studio symbolizes our dedication to enabling users to delve into their creativity like never before.

More than just a tool, the OnePlus AI Music Studio is a unique blend of technology and creativity, offering users the chance to unleash their artistic potential. It's all about granting our community the power to mold their musical journey.