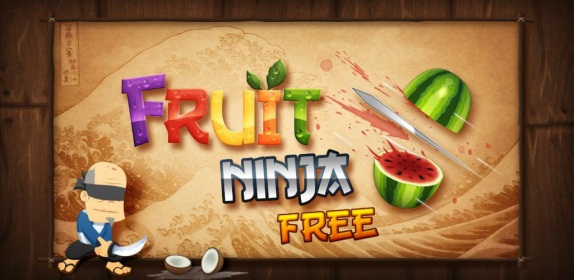 The Fruit Ninja (ad-supported) is now available for free in the Android market. Fruit slice, which is free that is similar to Fruit Ninja emerged few months back and one of the popular Android games in recent times, might be the reason Halfbricks studio released the free version of Fruit Ninja.
This version also includes new language support and performance improvements. The Fruit Ninja includes 3 game-play modes, Classic, Zen and the new Arcade mode. The Dojo section includes unlockable blades and backgrounds. You could also unlock achievements and the post scores on online leader-board with Openfeint.
Download Fruit Ninja Free from the Android Market for Android phones (Android 2.1 and above). The ad-free paid version is also available in the Android Market for $1.27.