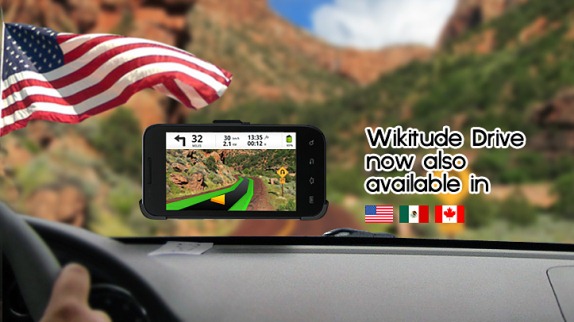 Wikitude Drive is now available in the U.S, that shows the Augmented Reality (AR) view of the desired navigation route on to the phone using the phone's camera. The app was launched last year in Austria, Germany, Switzerland, UK, Spain, France, and Italy.
This app doesn't need maps and the driving directions are directly drawn into the real road you are driving. All you need to do is to attach the phone on to the dashboard of your car and drive looking at the route on the phone.
It also includes 3D Map view while driving during night and pedestrian navigation. The Wikitude Drive app also shows the Point of Interests (POIs) like hotels, restaurants and petrol stations, powered by Navteq.
httpv://www.youtube.com/watch?v=g-0cuqeUvCQ
The officially supported devices include, Nexus One, Samsung Galaxy S, HTC Desire, Sony Ericsson X8, Sony Ericsson Xperia X10 and Samsung Galaxy Tab. This app would also work on other devices too.
Download the Wikitude Drive app for USA, Mexico or Canada for $ 9.99 from the Android Market.