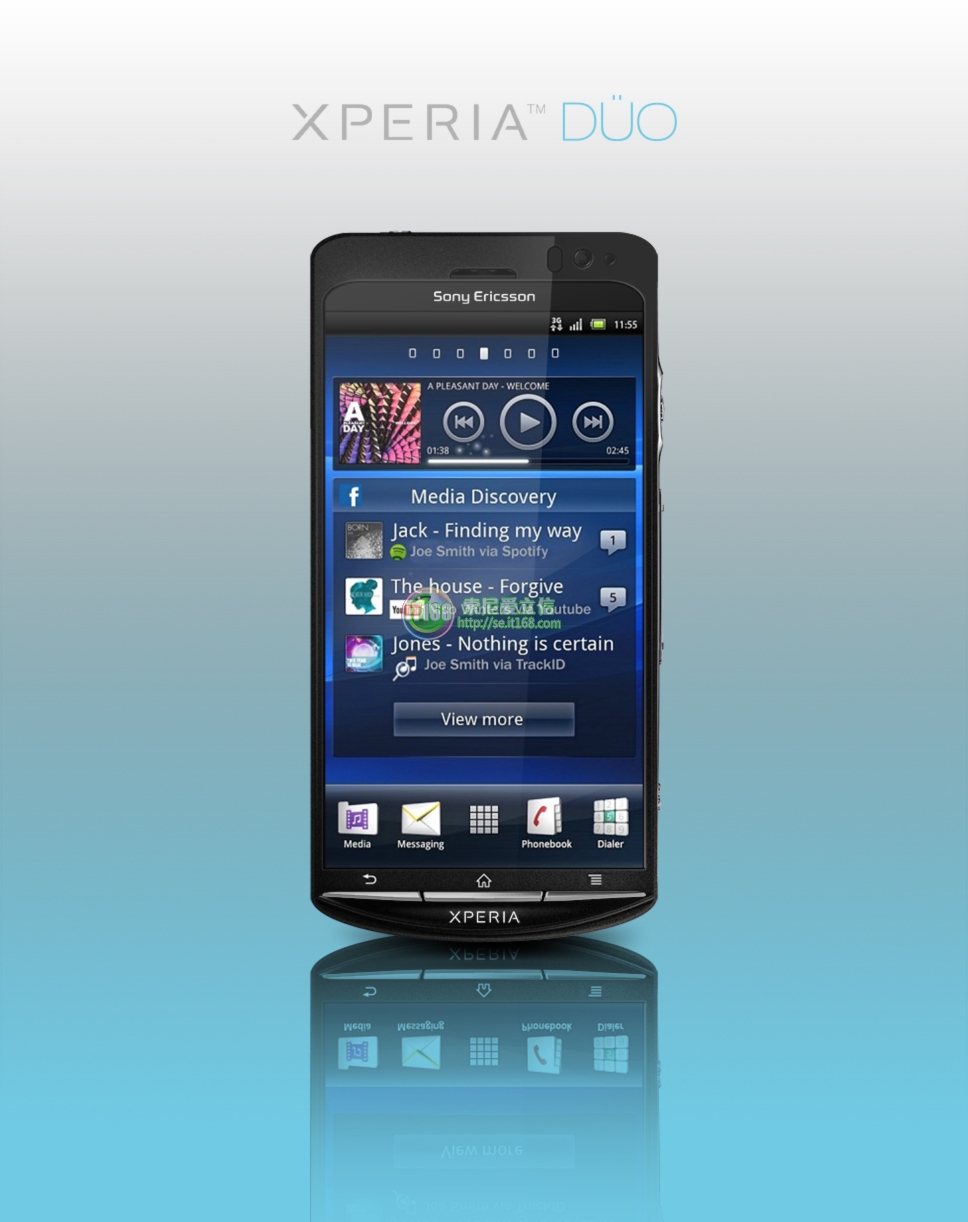 In past few months, Sony Ericsson launched some amazing looking devices and Xperia Arc is worth mentioning. Xperia Arc is not the best Android device available but personally I think it's one of the most beautiful looking devices. Last month, we saw first ever leaked shot of the Xperia Duo twice but it was blurry. Now another leaked shot of Xperia Duo is posted on a Chinese forum known as IT168 and it's also a press shot, but this is currently the best and the most clear shot of it, and trust me the device looks sexier than Arc. Well, beauty is there but what's under the hood of this beast?
DigiTech is reporting that it will feature a dual-core 1.4 GHz processor, and it will be either Qualcomm MSM8260 or ST-Ericsson's U8500 or A9500 dual-core processor, but most likely it will be Qualcomm or maybe SE will launch it with their very own processor. It will feature a powerful 12 MP camera with a next generation Exmor R CMOS sensor, and you all may know that Xperia X10 and Arc camera is also amazing, so I am sure that Duo camera will be breathtaking. It will also offer 1080p HD video recording along with image stabilization. It will feature a huge 4.5 Inch touchscreen display with qHD display and Sony Mobile BRAVIA engine which will make the viewing experience even better. It will also feature NFC capability, and it will feature 1.5 GB of RAM, 8GB of internal memory, and a huge 2500 mAh battery. It's rumored that Sony Ericsson will be launching it in September, but still take this all with grain of salt, because rumors can't be trusted.
Well, that's all we know about this device so far but if it's true, then I am sure this device will be a very big challenge for devices like Samsung Galaxy S II and HTC Sensation. So who's looking forward to it?