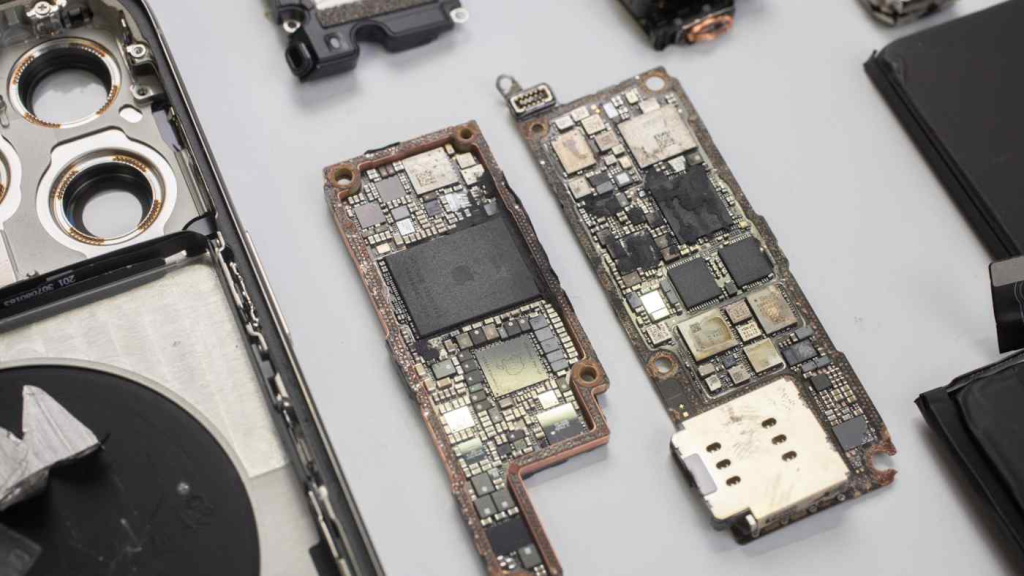 The teardown analysis of Apple's latest iPhone 15 series by Nikkei research reveals a significant increase in production costs, especially for the top-tier model. This marks the second consecutive year of record-high production costs.
While Apple absorbed most of the cost increase this year, there are speculations that it may pass on these higher component costs to customers in 2024.
Cost Analysis of Four Models
Nikkei, with the assistance of Tokyo-based research company Fomalhaut Techno Solutions, disassembled and analyzed the costs for the four September releases: iPhone 15, iPhone 15 Plus, iPhone 15 Pro, and iPhone 15 Pro Max. The analysis focused on models with the smallest built-in storage capacity.
Top-of-the-Line 15 Pro Max
The top-tier iPhone 15 Pro Max includes a telephoto camera with 5x optical zoom and a semiconductor device manufactured using cutting-edge 3-nanometer processing technology. The estimated production cost for this model is $558, which is a 12% increase from the 14 Pro Max released in 2022.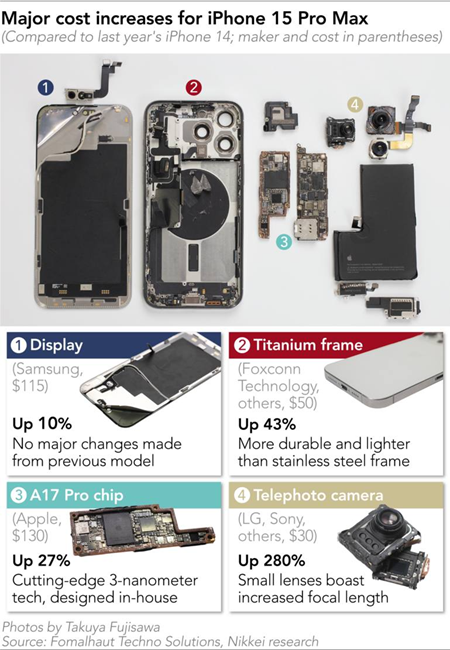 Cost-to-Price Ratio
The cost-to-price ratio for the 15 Pro Max stands at 47%, a 1 percentage point increase from the 14 Pro Max. Notably, the telephoto camera's cost increased significantly, jumping to $30, which is 3.8 times higher than the 2022 model.
The new lightweight and durable titanium frame costs $50, 43% more than a traditional stainless steel frame. The latest A17 Pro chip costs $130, a 27% increase from the previous model.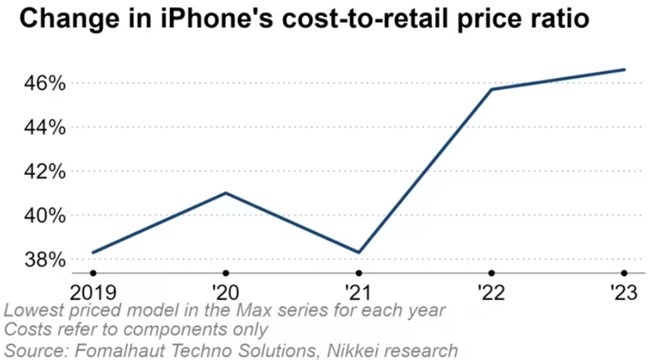 Factors Influencing Costs
The cost increase is driven by factors like rising component prices, including extreme ultraviolet (EUV) lithography machines for chip production. However, NAND flash memory chip prices have dropped due to weak demand, offsetting some of the cost increases.
Around 29% of primary components came from South Korea, while the U.S. provided the highest share at 33%. LG Group and Samsung Group are key suppliers. Japan's share remained at 10%.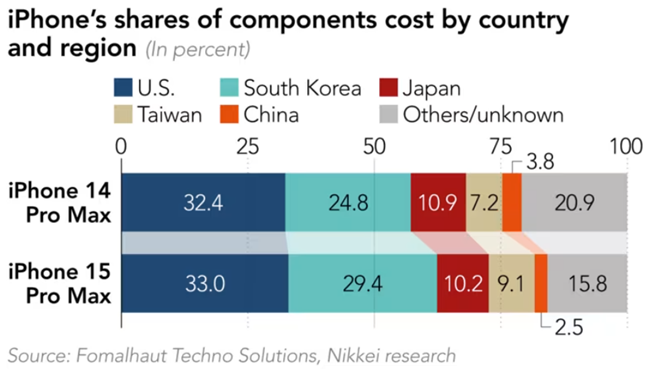 Pricing Decisions and Future Pricing Strategy
Apple maintained U.S. prices for most iPhone 15 models, except for the top-tier model, despite rising global costs for daily necessities and services. This suggests Apple's cautious approach to avoid impacting sales.
Apple might consider raising prices next year for models other than the Pro Max to mitigate increased costs. The tech giant's pricing strategy will be closely scrutinized when the iPhone 16 series is unveiled in the future.