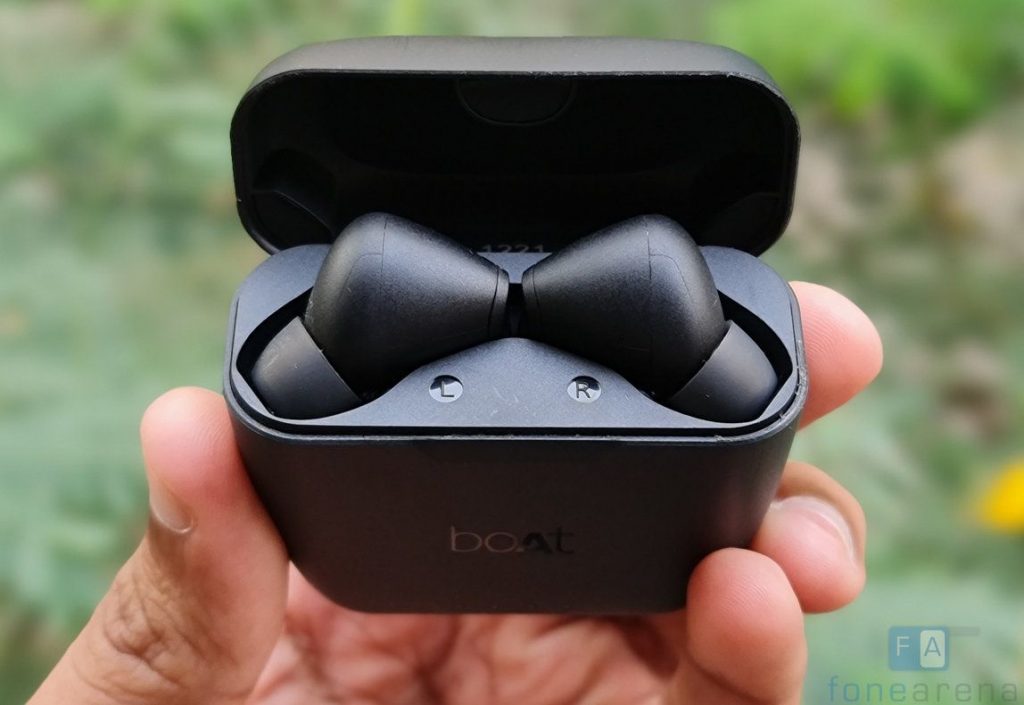 In the first half of 2023, the global True Wireless Stereo (TWS) market showed resilience, with only a 2% year-over-year decrease in unit sales, according to Counterpoint's TWS Hearables Market Tracker.
TWS Market Trends and Future Prospects
In H1 2023, the TWS market saw a significant surge in the entry-level segment, witnessing a 15% year-over-year sales increase, especially in products priced below $50.
This growth counteracted declines in higher-tier segments, influenced by regional dynamics, including mature markets shrinking and emerging markets thriving.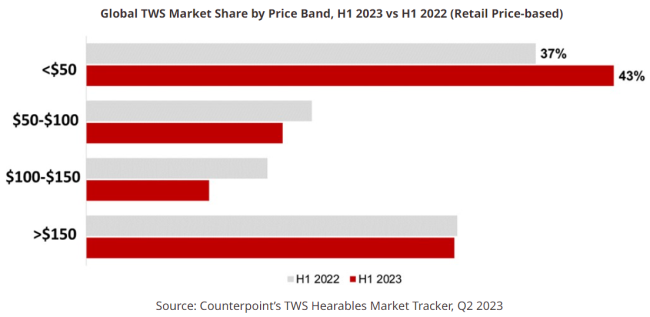 The Rise of Low-Cost TWS Brands
Low-cost TWS brands gained prominence, with Chinese brand ZhengQibing achieving a remarkable 141% year-over-year growth in unit sales in H1 2023, focusing on sub-$20 models with attractive features and designs.
India's Expanding Influence
India's TWS market exhibited substantial growth, with local brands like boAt, Boult Audio, and Noise experiencing double-digit year-over-year growth in Q2 2023. They achieved this through strategic online promotions and affordability-focused product launches.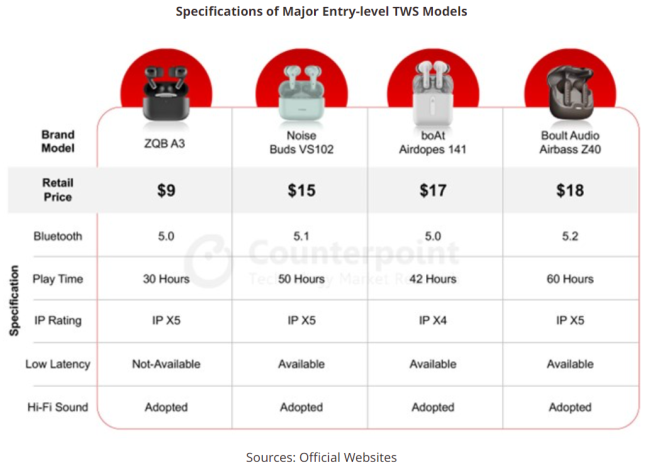 Challenges for Premium Brands
Global giants like Apple, Samsung, and Sony faced market share declines and slower growth due to the absence of groundbreaking models. Meanwhile, emerging competitors drove innovation in design, audio features, latency, and battery life, intensifying competition.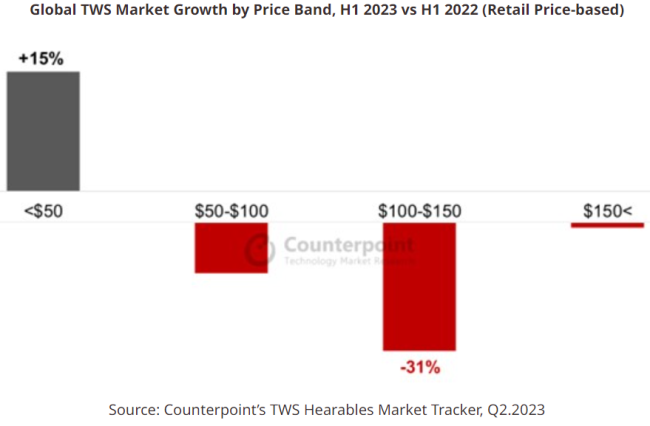 Future Outlook for the TWS Market
Looking ahead, the global TWS market is projected to grow by 2% year-over-year in unit sales in 2023, despite a 3% year-over-year decline in revenue. The TWS market is expected to continue growing until 2026, with a projected 36% attach rate to new smartphone sales.
The average lifespan of TWS devices before replacement is estimated to be between 1.5 to 1.8 years, indicating sustained demand in the coming years.