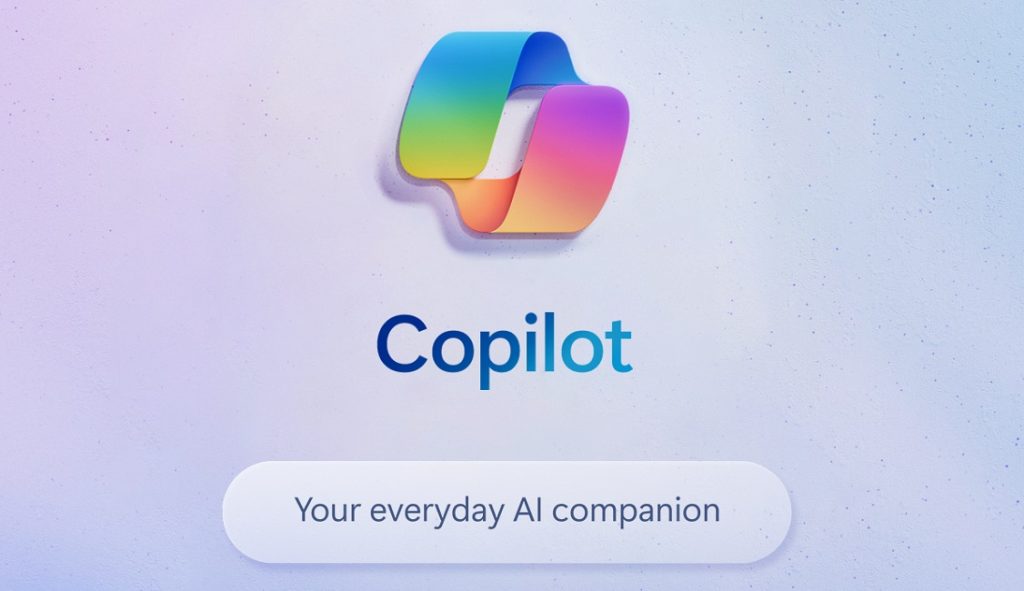 Microsoft has unveiled Microsoft Copilot, designed as your everyday AI companion. This technology uniquely combines information from the web, your work data, and your ongoing PC activities to provide assistance while prioritizing your privacy and security.
Microsoft's commitment to AI-driven experiences in Windows 11 includes:
With over 150 new features, the upcoming Windows 11 update brings Copilot's power and new AI-driven experiences to apps like Paint, Photos, and Clipchamp, enhancing your Windows PC experience. It includes:
Copilot in Windows: Copilot in Windows simplifies tasks and reduces cognitive load. It's easily accessible through the taskbar or the Win+C keyboard shortcut, providing assistance across all your apps and screen sizes.
Enhanced Paint: Paint now includes AI-powered features like background removal, layers, and Cocreator for generative AI-based creativity.
Improved Photos: The Photos app boasts AI enhancements, such as Background Blur to highlight subjects and improved search based on content and location.
Snipping Tool: The Snipping Tool offers new ways to capture screen content, including text extraction and sound capturing for creating videos.
Clipchamp: With auto compose, Clipchamp assists in video creation by suggesting scenes, edits, and narratives.
Notepad: Notepad now automatically saves your session state and restores open tabs and unsaved content for a seamless experience.
Outlook for Windows: The new Outlook app streamlines account management and offers intelligent tools for email composition and document attachment.
Modernized File Explorer: File Explorer receives modernized features, including a Gallery for easy photo access.
Accessibility Improvements: Windows 11 continues its commitment to accessibility with new text authoring experiences and natural voices in Narrator.
Windows Backup: Moving to a new Windows 11 PC is now easier with Windows Backup, which seamlessly transfers files, apps, and settings.
Bing and Edge Updates
Personalized answers use chat history to provide tailored results.
Copilot in Microsoft Shopping accelerates online shopping with personalized recommendations.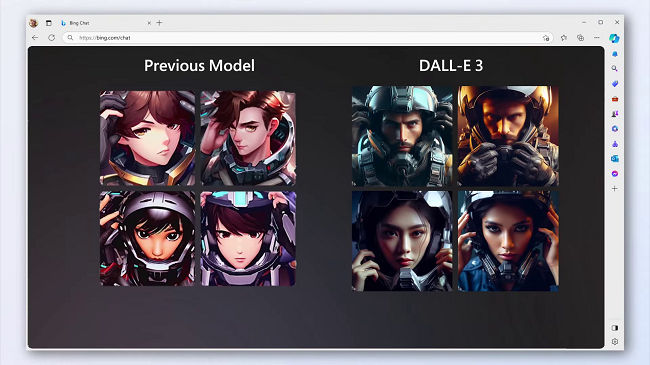 DALL.E 3 model in Bing Image Creator offers improved image rendering.
Content Credentials add digital watermarks to AI-generated images.
Bing Chat Enterprise expands to Microsoft Edge mobile app.
Multimodal visual search and Image Creator enhance Bing Chat Enterprise for creative work.
Microsoft 365 Copilot and More
Microsoft has introduced a hero experience in Microsoft 365 Copilot: Microsoft 365 Chat. This intelligent assistant analyzes your work data and helps with complex tasks, boosting productivity.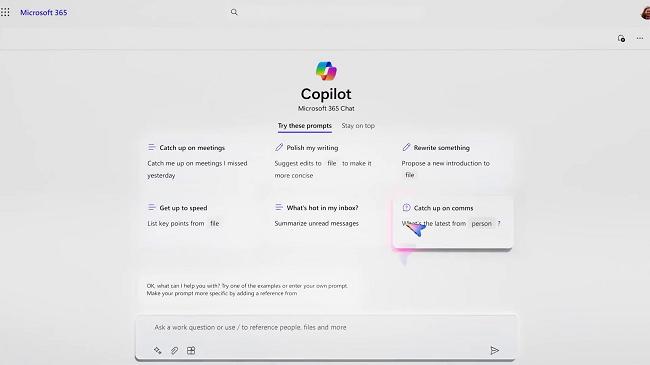 Designer and Copilot in Microsoft 365
Designer, a new Microsoft 365 consumer app, uses AI to create stunning visuals and more.
Generative tools expand images and add objects or backgrounds.
Microsoft integrates Designer into Microsoft 365 Copilot, beginning with Word.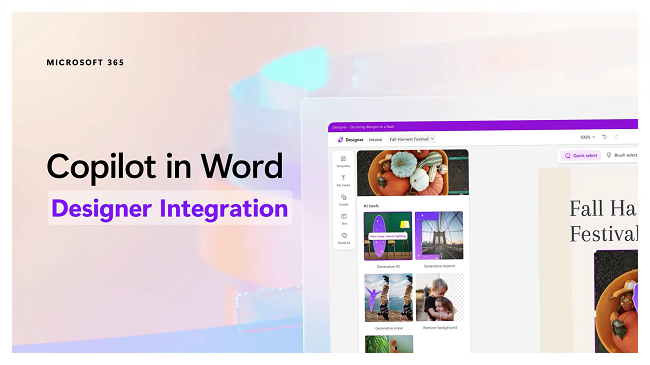 Availability
New Windows experiences, including Copilot, will be available starting September 26, 2023, as part of the Windows 11 update (version 22H2).
Bing and Edge updates will roll out soon, while Microsoft 365 Copilot will be generally available for enterprise customers on November 1, 2023.
Announcing the new updates, Yusuf Mehdi – Corporate Vice President & Consumer Chief Marketing Officer, said:
We are ushering in a transformative era of AI that is redefining our interaction with technology and its benefits. The fusion of chat interfaces and large language models enables us to express our needs in natural language, and the technology is intelligent enough to respond, create, or act. At Microsoft, we envision this as having a copilot to assist with any task.

We've been integrating AI-powered copilots into our most popular and beloved products – enhancing coding efficiency with GitHub, revolutionizing workplace productivity with Microsoft 365, reimagining search with Bing and Edge, and delivering contextual value that operates across your apps and PC with Windows.