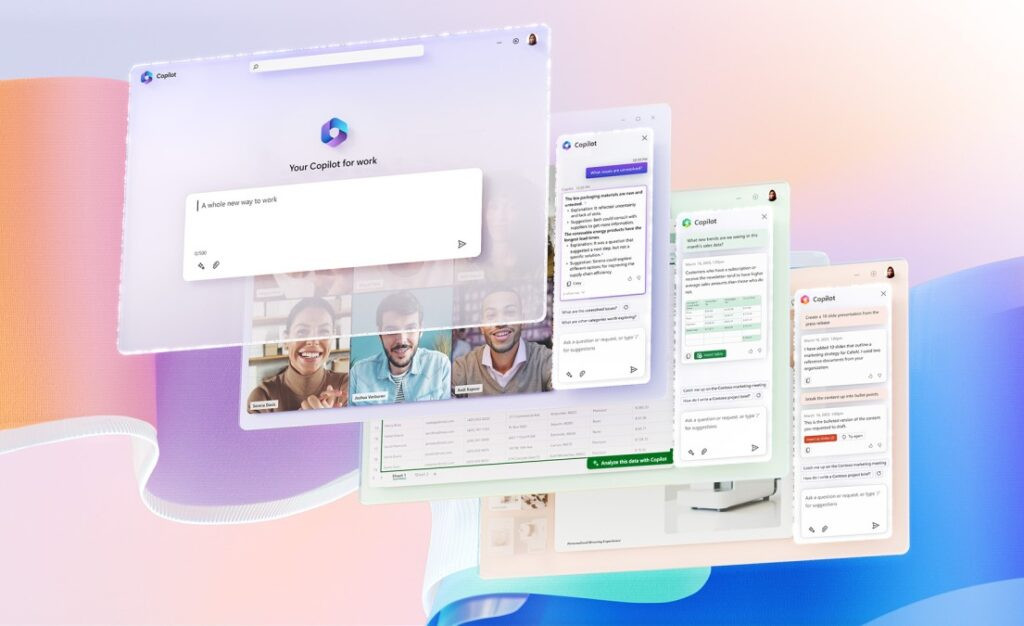 Microsoft has introduced Microsoft 365 Copilot, an AI-powered assistant designed to improve efficiency in the workplace. This follows the company's earlier release of Dynamics 365 Copilot.
It combines the power of large language models (LLMs) with your data in the Microsoft Graph and the Microsoft 365 apps to turn your words into the most powerful productivity tool on the planet, says Microsoft.
The Copilot will be integrated into Microsoft 365 apps like Word, Excel, PowerPoint, Outlook, Teams, and more, and will work in tandem with Microsoft 365 users.
In addition, the brand-new Business Chat can be used with the customer's calendar, emails, chats, documents, meetings, and contacts across the Microsoft 365 apps.
For instance, if you ask Business Chat to "tell my team how we updated the product strategy," it will create a status update based on the meetings, emails, and chat threads from the previous morning.
App wise Microsoft 365 Copilot Features
Copilot in Word writes, edits, summarizes and creates right alongside people as they work. Copilot can add content to existing documents, summarize text, and rewrite sections or the entire document to make it more concise. You can even get suggested tones—from professional to passionate and casual to thankful—to help you strike the right note.
Copilot in PowerPoint enables the creation process by turning ideas into a designed presentation through natural language commands. Condense lengthy presentations at the click of a button and use natural language commands to adjust layouts, reformat text, and perfectly time animations.
Copilot in Excel helps unlock insights, identify trends or create professional-looking data visualizations in a fraction of the time. It will reveal correlations, propose what-if scenarios, and suggest new formulas based on your questions—generating models based on your questions that help you explore your data without modifying it.
Copilot in Outlook can help synthesize and manage the inbox to allow more time to be spent on actually communicating. Summarize lengthy, convoluted email threads with multiple people to understand not only what has been said, but the different viewpoints of each person and the open questions that have yet to be answered.
Copilot in Teams makes meetings more productive with real-time summaries and action items directly in the context of the conversation. In your chat, Copilot gets you answers to specific questions or catches you up on anything you've missed, all without interrupting the flow of discussion
Copilot in Power Platform will help developers of all skill levels accelerate and streamline development with low-code tools with the introduction of two new capabilities within Power Apps and Power Virtual Agents.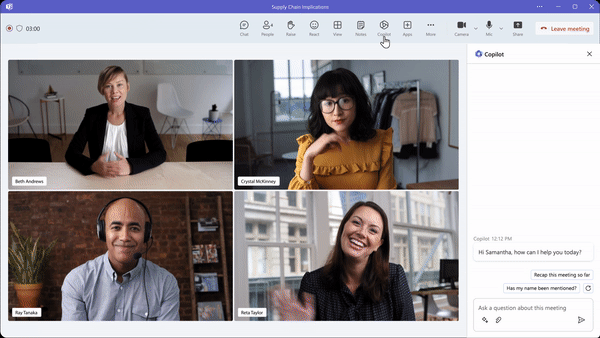 Business Chat brings together data from across documents, presentations, email, calendar, notes and contacts to help summarize chats, write emails, find key dates or even write a plan based on other project files.
Regarding the announcement, Satya Nadella, Chairman and CEO, Microsoft said,
Today marks the next major step in the evolution of how we interact with computing, which will fundamentally change the way we work and unlock a new wave of productivity growth. With our new copilot for work, we're giving people more agency and making technology more accessible through the most universal interface — natural language.