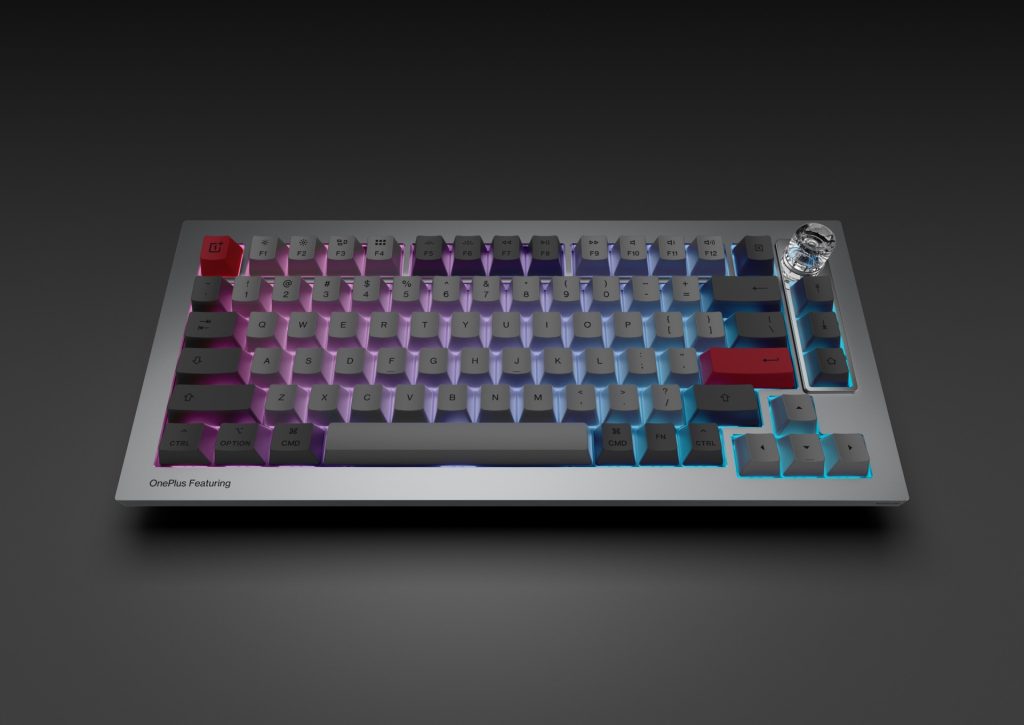 OnePlus has officially announced the pricing and availability of its first mechanical keyboard, the OnePlus Keyboard 81 Pro. Initially scheduled for an April 2023 release, the keyboard experienced a slight delay before finally hitting the market.
Designed with an aluminum-crafted lightweight body, the OnePlus Keyboard 81 Pro offers customizable specifications for a personalized typing experience. It features hot-swappable switches and open-source firmware, allowing users to tailor their keyboard to their preferences.
Developed in collaboration with Keychron, this keyboard supports multiple operating systems, including Windows, macOS, and Linux, and offers Bluetooth 5.1 connectivity.
Equipped with a 4000mAh battery, the OnePlus Keyboard 81 Pro delivers long-lasting usage and offers the flexibility of both wired and wireless connectivity via Bluetooth. Charging the keyboard is a breeze, taking around 5 hours using the convenient USB Type-C port.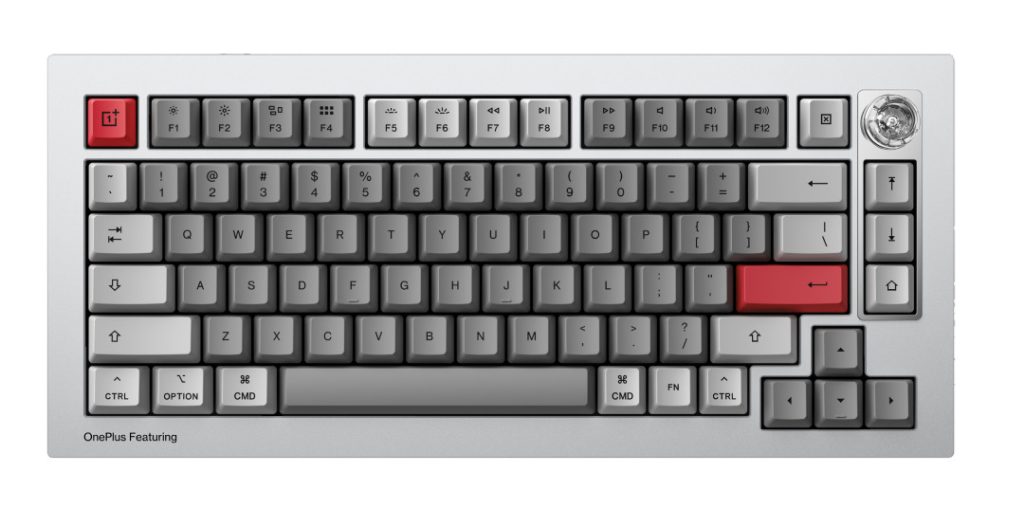 OnePlus Keyboard 81 Pro Specifications:
Keyboard Layout: ANSI (US) Fully Assembled
Switch face: South-facing RGB
Compatibility: Mac/Windows/Linux/Android OS/iOS
Frequency Range: 2402~2480MHz
Battery: 4000mAh
Modes: Bluetooth / Wired
Bluetooth 5.1 (10m range)
Bluetooth Working Time: Up to 100 hours (Lowest brightness)
Charging time: Around 5 hours
USB Type-C for charging
Pricing and Availability
The OnePlus Keyboard 81 Pro is available in Dark grey and Light grey colour options and is priced at Rs. 17,999. The keyboard will be available for purchase exclusively on the OnePlus website, and the sale will commence on the 7th of August.