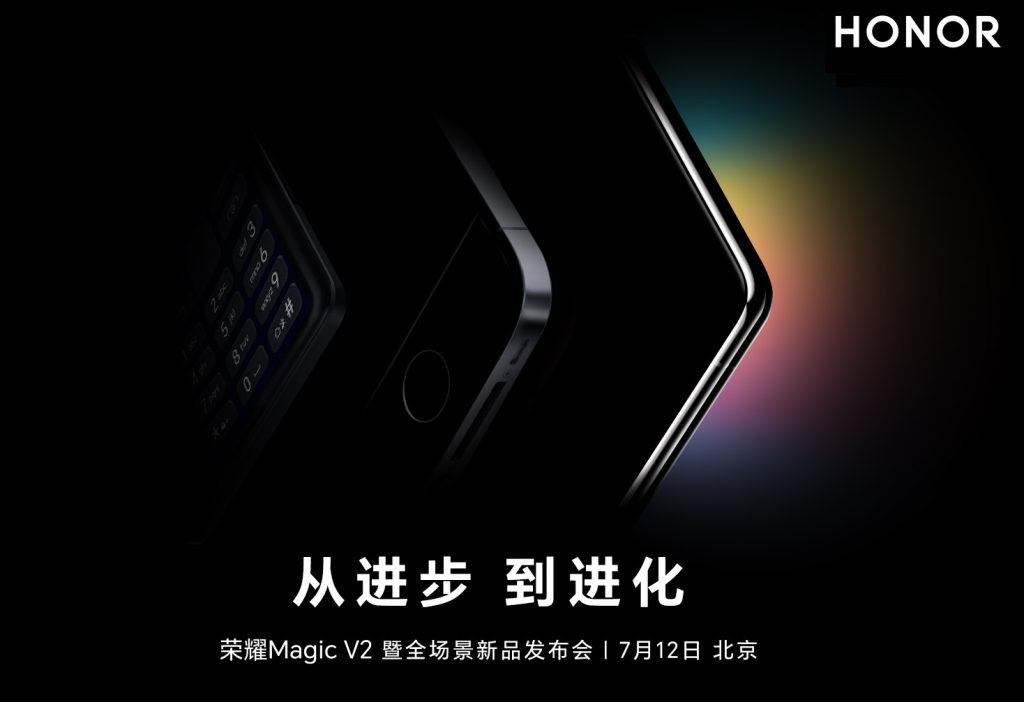 Update: HONOR has posted a new teaser that says "From progress to evolution" ahead of the launch of HONOR Magic V2 and Smart Devices on July 12. The poster shows the keypad phone, iPhone and the HONOR Magic V2.
HONOR has revealed that it will be holding a launch event for its upcoming flagship foldable smartphone, the HONOR Magic V2, as the successor to last year's HONOR Magic V.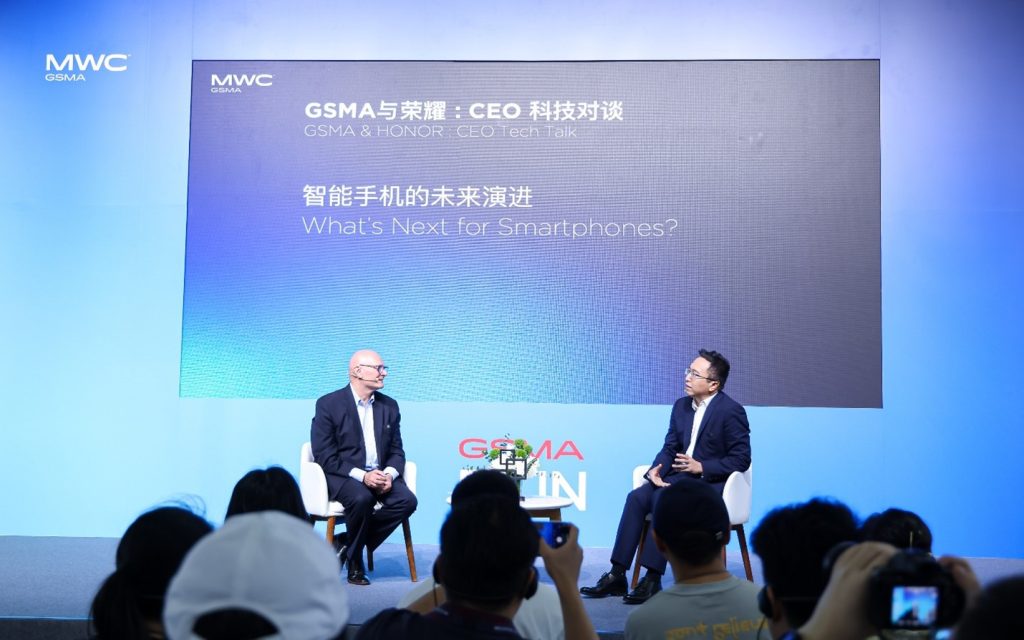 During today's MWC Shanghai keynote session titled "What's Next for Smartphones" and a CEO Tech Talk, George Zhao, CEO of HONOR Device Co., Ltd., shared important insights regarding the role of artificial intelligence (AI), 5G, and human-centric focus in driving smartphone innovation.
Harnessing AI and 5G by HONOR
Zhao emphasized the vast possibilities presented by AI and 5G technologies and showcased HONOR's advancements in on-device AI, communication, display, battery life, and device portability. HONOR's commitment to AI innovation extends to various usage scenarios, including the exploration of large language models (LLM) on devices to drive the advancement of human-centric technology.
Recognizing the evolution of communication technology from 1G to 5G, Zhao highlighted HONOR's efforts to optimize information communication capabilities for a seamless user experience. Through software-hardware integration and improvements in cellular network, Wi-Fi, and Bluetooth connectivity, HONOR enhances device performance in environments with poor signal quality. Additionally, HONOR explores satellite connectivity to ensure users remain connected even in extreme conditions.
Human-Centric Display Technologies, Balancing Design and Performance
As digital content and platforms become more accessible, HONOR prioritizes the development of human-centric display technologies aligned with evolving user behaviors. With a focus on user wellness, HONOR introduces eye-caring features such as Flicker-free PWM Dimming and Circadian Night Display to protect users' eyes throughout the day.
Understanding user concerns regarding compact design and powerful performance, HONOR continues to explore new materials and form factors. Notable innovations include the Super-light Titanium Hinge and Silicon-carbon Battery, providing a balance between aesthetics and functionality.

HONOR Magic V2 launching on July 12
HONOR emphasizes its commitment to innovation and encourages industry players to harness its power in creating exciting experiences for consumers.
The keynote session concluded with a sneak preview of the HONOR Magic V2, an upcoming foldable device set to launch on July 12th in Beijing, aiming to set a new standard in foldable smartphone technology.
According to leaker Digital Chat Station, the HONOR Magic V2 will feature a 2K LTPO foldable screen, Snapdragon 8+ Gen 1 SoC, around 5000mAh battery, 66W wired fast charging, 50W wireless fast charging and a waterproof body.
Speaking at the event, George Zhao, CEO of HONOR Device Co. Ltd., said:
HONOR believes that innovation, not the economy, drives the technology industry and market. Smartphones integrate computing systems, communications technologies, display technologies, and AI platforms, breaking down barriers and incorporating various other devices and new technologies.

New AI and communications technology are sparking a new wave of smartphone innovation, offering endless possibilities for exploration. As a company, it is our duty to seize these opportunities and continue to push the limits of what is possible with smartphones.