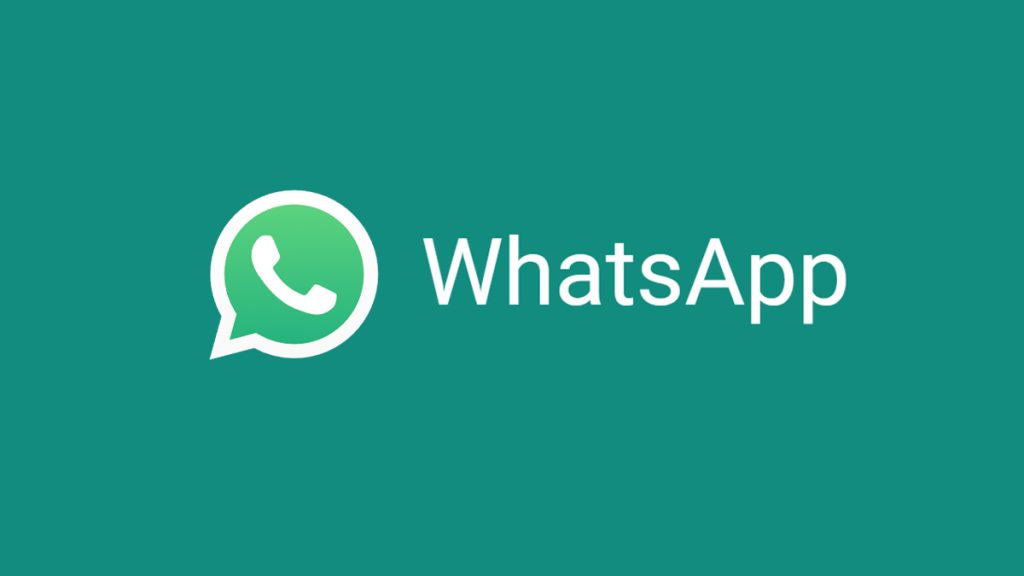 WhatsApp recently introduced 'Companion Mode' to Android users. According to WaBetaInfo, WhatsApp is now widely releasing this feature that allows linking an existing account to a second iOS device.
This feature is available in the latest version of WhatsApp for iOS (23.10.76) on the App Store, accompanied by a changelog. In addition, WhatsApp is also introducing a status archive feature for businesses on Android.
Companion Mode – WhatsApp for iOS (23.10.76)
WhatsApp for iOS now supports linking up to four devices simultaneously, enabling users to connect more than two mobile phones to their WhatsApp account. The feature ensures that personal messages and calls remain end-to-end encrypted, even when using WhatsApp from a linked mobile phone.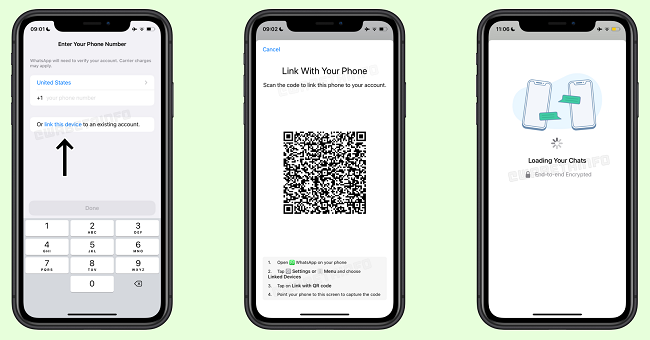 Messages are sent to all linked devices while maintaining encryption. By linking your WhatsApp account to another iPhone, your chat history will be safely synchronized across all linked devices.
However, certain features, such as managing broadcast lists and posting status updates from the linked device, are still unavailable, similar to WhatsApp for Android. Furthermore, the update includes an enhancement where GIFs will play automatically without the need to tap on them.
Here's full changelog: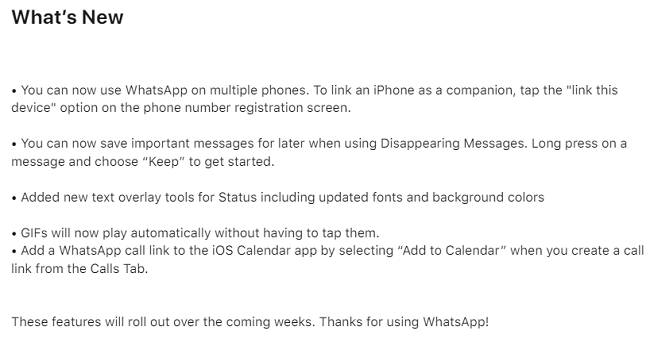 Status archive – WhatsApp Business beta for Android 2.23.11.18
In the Status tab, a notification banner will inform you if the feature is enabled for your WhatsApp account, as shown in the screenshot. Once activated, your status updates will be automatically archived on your device after a duration of 24 hours.
You can manage your archive preferences and access your archive directly from the menu in the Status tab. It's important to note that the archive is private, visible only to the business itself.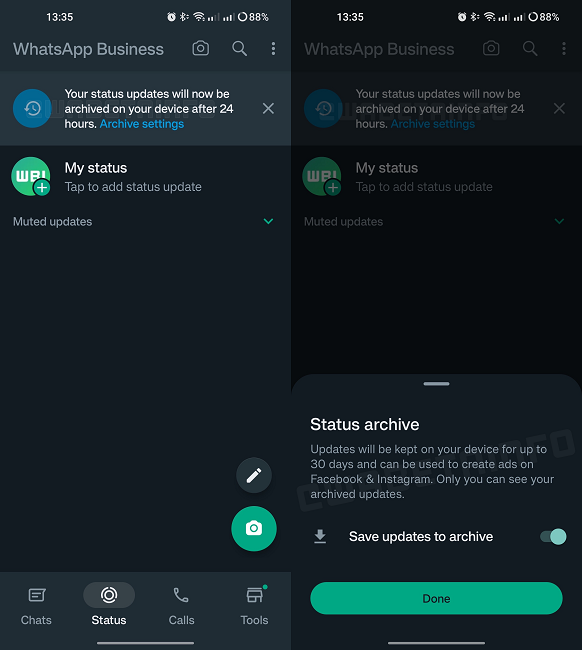 This feature proves beneficial for businesses as they can republish status updates from their archive and share them again with their customers, aiming to enhance their business.
The archived status updates will remain on the device for up to 30 days, giving businesses the opportunity to continue creating advertisements for Facebook and Instagram or sharing the status updates until they expire in the archive.
Availability
Regarding availability, Companion Mode for iOS is currently being rolled out with WhatsApp for iOS version 23.10.76. On the other hand, the Status Archive feature is being rolled out to beta users of WhatsApp Business beta for Android version 2.23.11.18.
In addition, WhatsApp is actively developing new features such as Usernames and a redesigned Settings Page for future updates of the app.