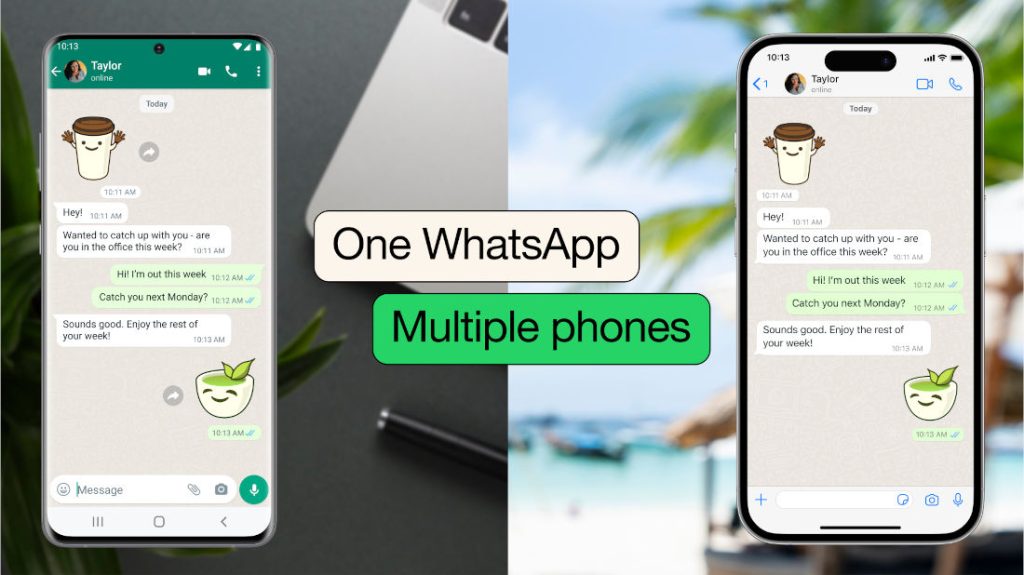 WhatsApp introduced  'Companion Mode' last year that enabled users to connect a second phone to their account. Earlier this month, an option to connect more phones rolled out for beta users on Android.
Today, the company has announced that it has started rolling-out of the improved multi-device feature widely so that you can use the same WhatsApp account on up to four phones, including iPhone, by connecting it to a primary phone.
WhatsApp said that each linked phone connects to WhatsApp independently, so the messages, media, and calls are end-to-end encrypted.
However, if your primary device is inactive for over 14 days, it will automatically log you out of all your companion devices.
Easier way to link to companion devices soon
Currently, you need to scan a WhatsApp QR code from the primary device to link a new device to your account.
In coming weeks, WhatsApp plans to enable a feature that will let you enter your phone number on WhatsApp Web to receive a one-time code, which you can use on your phone to enable device linking.
WhatsApp is also planning to bring this feature to more companion devices in the future.
Availability
The option to link the phone as one of up to four additional devices is now rolling out to users globally and will be available to everyone in the coming weeks, said WhatsApp.