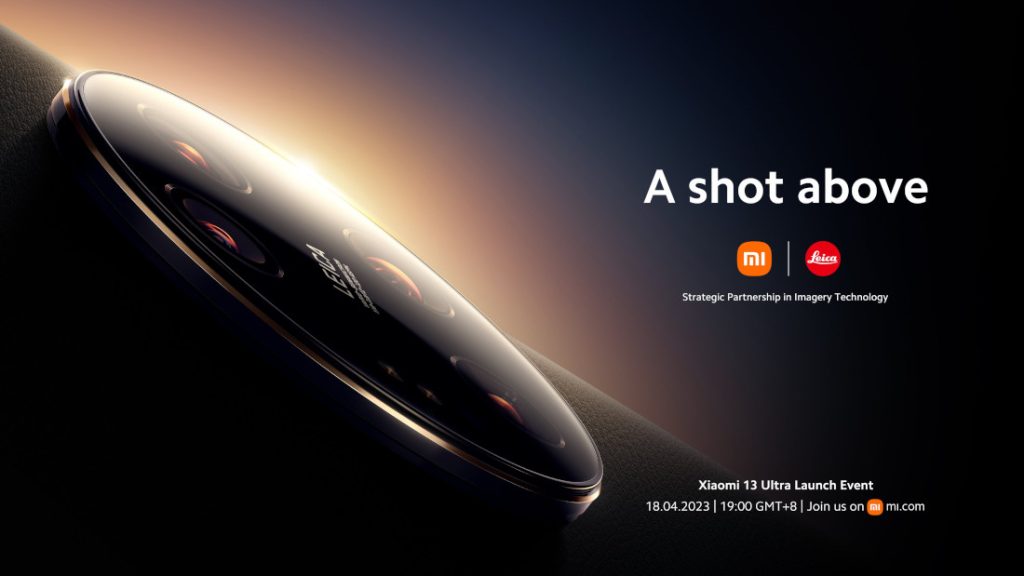 After teasers, Xiaomi today confirmed the launch of Xiaomi 13 Ultra, the company's next flagship smartphone in China on April 18th. The teaser reveals quad rear cameras, including a telephoto lens.
It shows the text Leica Vario-Summicron 1:1.8-3.0/12-120 ASPH. This hints at an f/1.8 aperture for the main camera and an f/3.0 aperture for the telephoto camera.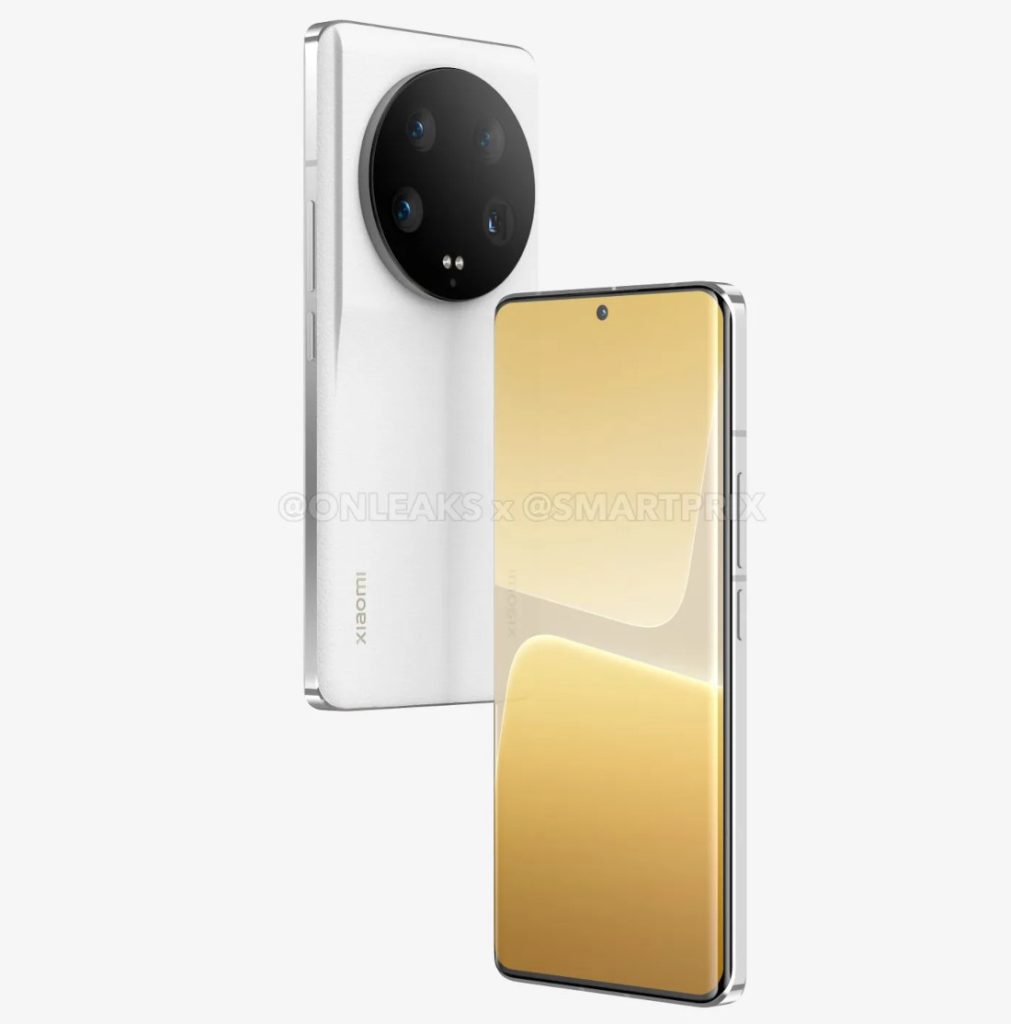 Renders that surfaced yesterday reveals a curved screen, a large camera module and approximate measurement of 163.18×74.64×9.57~15.61mm (including camera bump).
Based on earlier rumours, the Xiaomi 13 Ultra will feature a 6.7-inch Samsung LTPO E6 AMOLED QHD+ 120Hz display, Snapdragon 8 Gen2 SoC, up to 16GB of LPDDR5X RAM and up to 512GB UFS 4.0 storage.
In terms of optics, the phone is said to feature a 1″ 50MP Sony IMX989 main sensor, a 50MP ultra-wide-angle lens and two 50MP telephoto lenses, including a periscope lens and a 32MP front camera. The phone should retain IP68 ratings.
The phone is expected to pack a 4900mAh battery with support for 90W fast charging and 50W wireless charging as well as reverse wireless charging.
The event on April 18th starts at 7PM China time (4:30PM IST).
The company's CEO Lei Jun said:
Just now, we officially announced the official release of Mi 13 Ultra on April 18. This is not just the release of a brand-new professional flagship mobile phone with humanistic imaging, but also the "second chapter" of Xiaomi's imaging strategy upgrade.

In July last year, Xiaomi began to upgrade its imaging strategy. We firmly chose the direction of "humanistic imaging", established the imaging concept of "beyond the human eye, and perceive the heart", and launched an unprecedented strategic cooperation with Leica.

Mi 12S Ultra is equipped with an IMX989 sensor, which brings amazing imaging quality with a shocking one-inch oversole. More importantly, we have worked together with Leica for a long time, combining Leica's century-old precipitation with Xiaomi's deep understanding and experience in mobile imaging, bringing the original Leica tone on mobile devices for the first time.

"Original Leica", this is everyone's best evaluation of Mi 12S Ultra. "Pursue truth, pay attention to people, and pay attention to the moments that people pay attention to" has won wide acclaim from professional photographers, photography enthusiasts and video-loving users.

"Light is the origin of images", all colors and shades are based on light. However, mobile photography is limited by size, technology, craftsmanship and experience. In the past ten years, the direction of efforts has been to find solutions in the direction of pixel count, photosensitive element size and computational photography. With the great progress of photosensitive elements, how to make good use of computational photography has become an important proposition on the way forward for moving images.

Optical problems must ultimately be solved with optics. It's not that computational photography is bad, but computational photography alone is not enough. Without sufficient optical quality support, blindly relying on computational imaging is far from people's real visual perception, making everyone more and more tired of the "plastic smell" of mobile phones. Returning to the origin of imaging, the engineers of Xiaomi and Leica have successfully brought Leica's professional optical capabilities to the field of mobile imaging after a long period of hard work. On mobile imaging, the most perfect Leica Summicron lens so far will meet you.

The era of mobile imaging optics has begun.