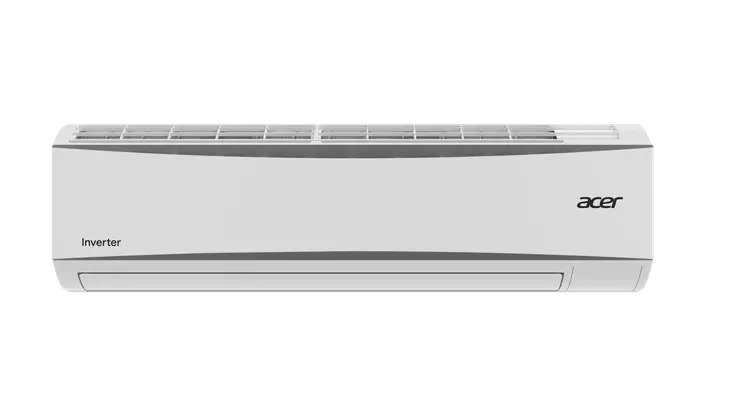 Indkal Technologies, an Acer official licensee, has announced the launch of their Acer large appliance line in India. This follows the launch of Acer W Series 4K Ultra HD QLED smart TVs a few days back. Acer's large appliances are divided into two series: Quad and Halo.
The Quad series Acer Air Conditioners and Washing Machines are feature-rich yet affordable, whereas the Halo series Acer Air Conditioners and Washing Machines are designed for customers who want top-of-the-line products with premium features and services, according to the company.
Air conditioners in the Quad and Halo series will be available in three split variants of 1.0 ton, 1.5 ton, and 2.0 ton with features such as Super Chill Mode, InverterTec, 4-Way Convertible, AiSense, and many more.
Acer washing machines, on the other hand, will be available in 6.5 Kg, 7.0 Kg, 7.5 Kg, and 8.0 Kg capacities, with features like CareTec Wash, Built-in Heater, and AiSense.
Acer promises that the quality and reliability of its flagship Halo series air conditioners and washing machines, which will be sold exclusively through carefully chosen channels and strategic partners, will exceed customer expectations.
Pricing and Availability
Acer's new line of air conditioners begin at INR 27,999, while the washing machines begin at INR 13,499. These are special introductory prices for a limited time only. The Air Conditioner and Washing Machine range will be available in both e-commerce and offline retail starting from April 8th.
Regarding the launch, Jade Zhou, Vice President, Acer Incorporated said,
We are very excited to extend our partnership with Indkal Technologies to large appliances.  Indkal has developed a compelling line-up of Air Conditioners and Washing Machines that include innovative features and technology; yet are easy to use and provide great value to users.  These products are an excellent example of breaking the barrier between people and technology.
Commenting on the launch, Anand Dubey, CEO, Indkal Technologies said,
Since introducing Acer televisions in India in 2021, we have received an overwhelming response from our customers and that has enhanced our expectations from the Acer large appliances business. Indian consumer of electronics and appliances has progressively become more conscious about the value derivation from the product, both in terms of quality and features. This phenomenon makes us very excited as it plays into our strength of building great product-market fit with focus on offerings which are high on technology, loaded with category defining features, and most importantly have superior build and design quality.