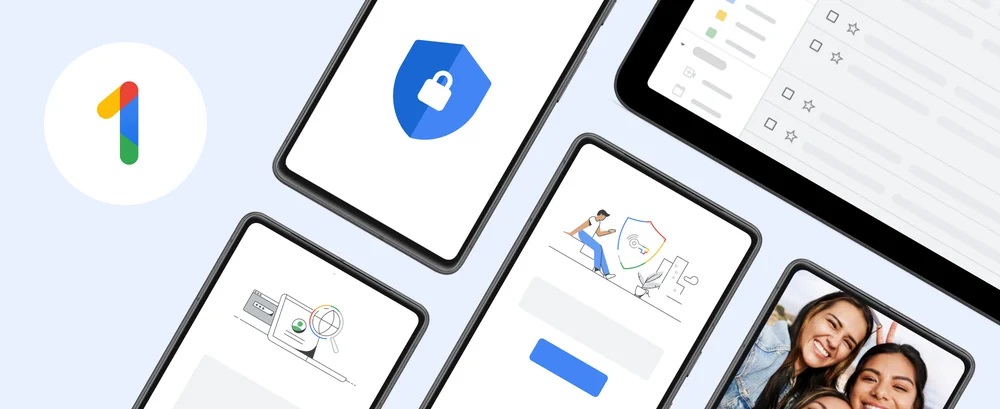 Google One is rolling out new security features and introducing Dark Web Report in the U.S. to improve monitoring of personal info. This follows the recent update with features like Magic Eraser, HDR Video Effect and more.
VPN access now available for all Google One plans
VPN by Google One is available for all Google One plans, so you can browse the internet with peace of mind. Your IP address will be masked, protecting you from hackers and network operators trying to track your activity. Google takes steps to make sure your network traffic can't be linked to your identity.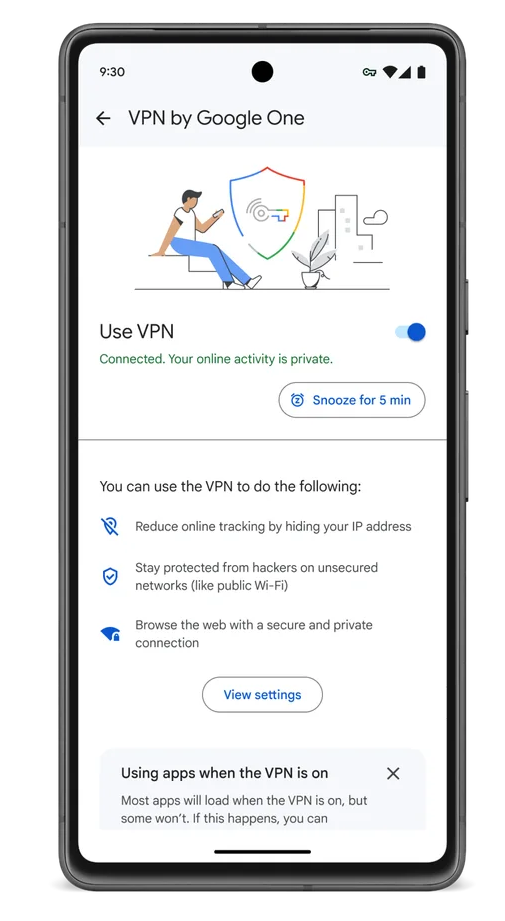 Dark web report monitors for stolen information
Data breaches have led to an alarming rise in online identity fraud. The dark web, which requires a specific, isn't searchpot for stolen information. Google One's dark web report helps you scan this part of the web for personal info like your name, address, email, phone number, and Social Security number.
When you enable this service, you can select the info you'd like to monitor. If any of it is found, Google notifies you and provides guidance on how to protect it.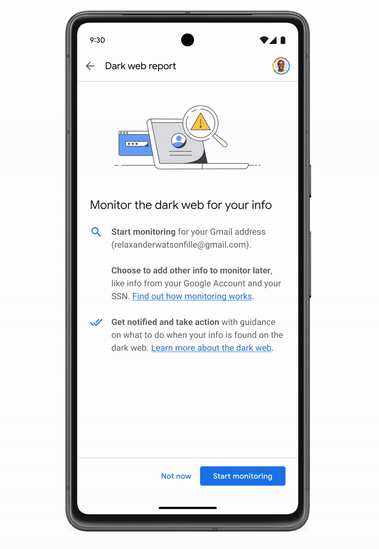 Stolen Info: Data breaches lead to an increase in online identity fraud.
Dark Web: A specialized browser and search engine are required to access the dark web.
Google One: Scan the dark web for your info and get notified if it's found.
Protection: Get guidance on how to protect your info if it's found.
The Dark web report offers more than just results matched to your personal info. You'll also find other related info present in data breaches, all of which is handled according to Google's privacy policy. You can delete any info or stop monitoring at any time.
Availability
Google is expanding its VPN access to all of its Google One plans, including the Basic plan starting at $1.99/month (Rs. 160 approx.). The VPN will be available across Android, iOS, Windows and Mac devices, with up to five users able to share the plan. To top it off, U.S. Google One members will also receive the Dark Web report.
Speaking on the announcement, steban Kozak, Director of Product Management, Google One, said
All Google One plans already come with more storage to keep your files, photos and videos safely backed up. And now for additional layers of security (and peace of mind), we're expanding VPN by Google One to all plans and introducing dark web report in the U.S. to help you better monitor your personal information.