The BlackBerry PlayBook has got a major software update to version 1.0.5.2304. The BlackBerry PlayBook has already received two updates, since its launch, and this is the third update.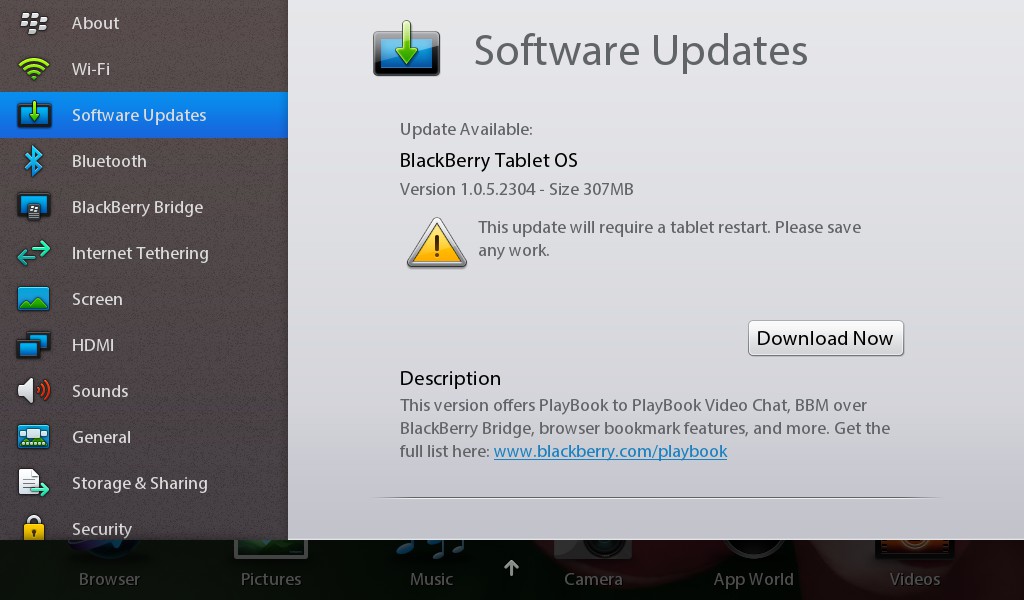 Here are the new features and the enhancements in the new version
The new optimized Facebook app 1.0.4 comes pre-loaded with this update.
In App payment support is included in this update, so that one could purchase a level in a game or new edition of a magazine.
The PlayBook can be charged when fully powered down and warns if an incorrect charger is connected.
New language support include French, Italian, Dutch, German, Spanish, and UK English.
New video chat support for TURN (Traversal Using Relay NAT) protocol enhances video chat when the call is crossing between a public network and an enterprise network behind a firewall.
Automatic Wi-Fi hotspot detection.
Headset audio boost improves the audio quality in the noisier areas, such as airplanes.
New users who purchases new PlayBook would get this update automatically during the setup process. Other users would get the notification in the status ribbon or they could update it manually in the Settings Menu, under Software Updates.