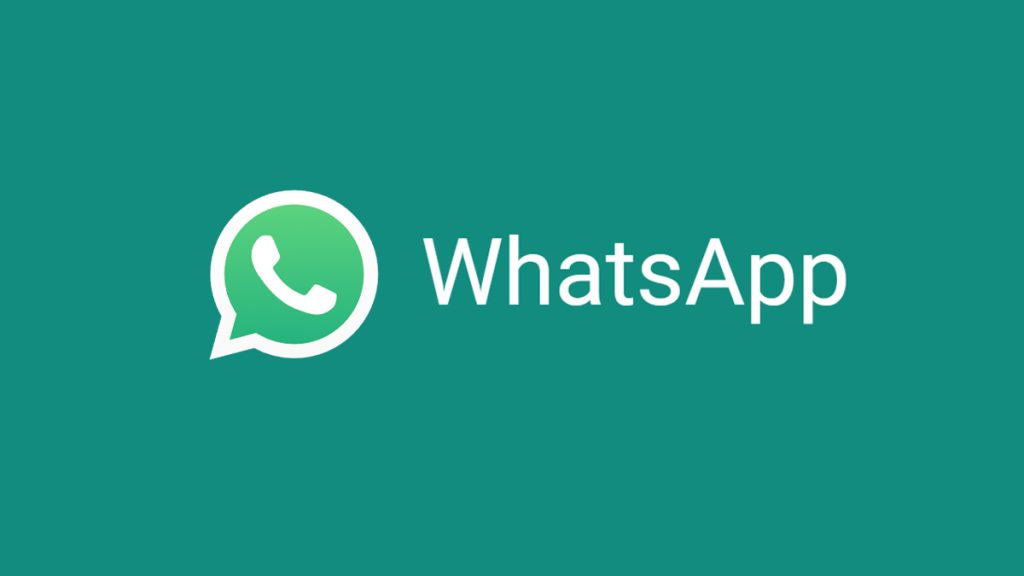 Following the beta release of Voice status updates for Android, WhatsApp is reportedly working on a number of features including Document banner, Calling shortcut, and Pinned messages, according to the latest report by WaBetaInfo.
2GB File sharing Document banner
WhatsApp increased the file sharing limit from 100MB to 2GB in May 2022, but not all users are aware of this. To promote the feature, WhatsApp plans to add an in-app banner in a future update.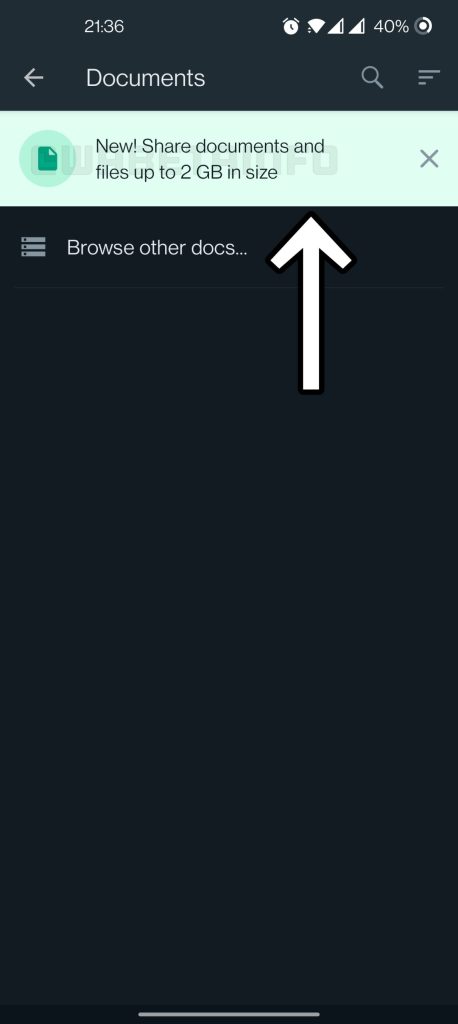 As show in the screenshot below, the banner will appear in the file browsing section and inform users they can now share files up to 2GB in size. This will help raise awareness and encourage people to try the feature.
Calling shortcut
The screenshot shows that users can create a calling shortcut by tapping on a contact in their list. This will update their device's home screen automatically. This feature will save time and simplify the call process for those who frequently call the same person and do not want to go through the process of opening the app and searching for the contact each time.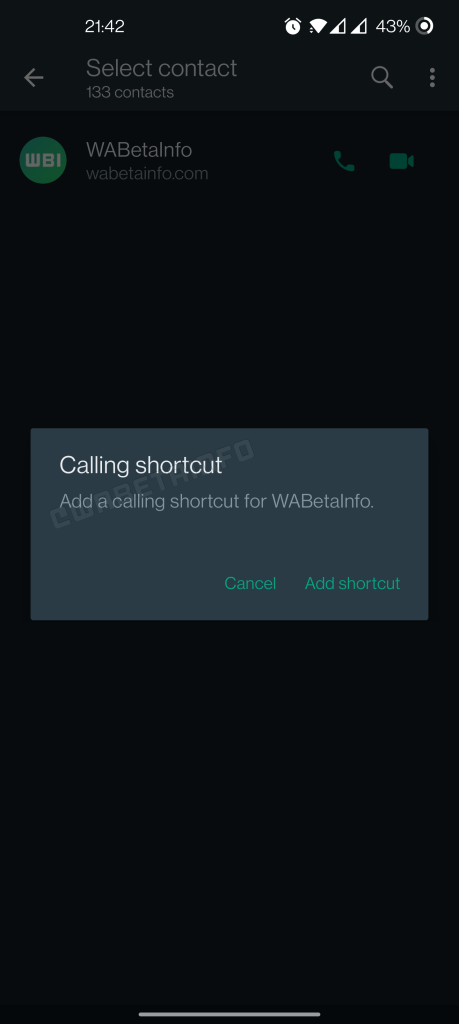 Pinned messages
WhatsApp is developing the ability to pin messages in chats and groups for a future app update. Pinning important messages will make them easier to find in conversations.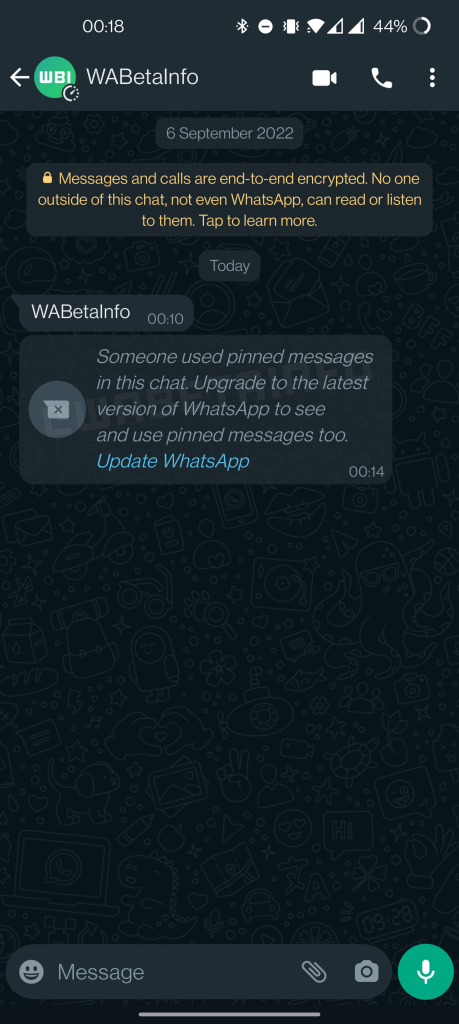 If the recipient is using an older version of WhatsApp, the app will display a message to upgrade. This feature will improve organization in groups and allow users to focus on important messages by making them easily accessible.
Availability
Regarding the above-mentioned features, they are still in the development phase, spotted on the android beta versions of v2.23.3.13/15/17 and will be made available in a future update of the app.
Additionally, WhatsApp is working on other enhancements such as Chat transfer, Block shortcut, a new Camera mode, and more.