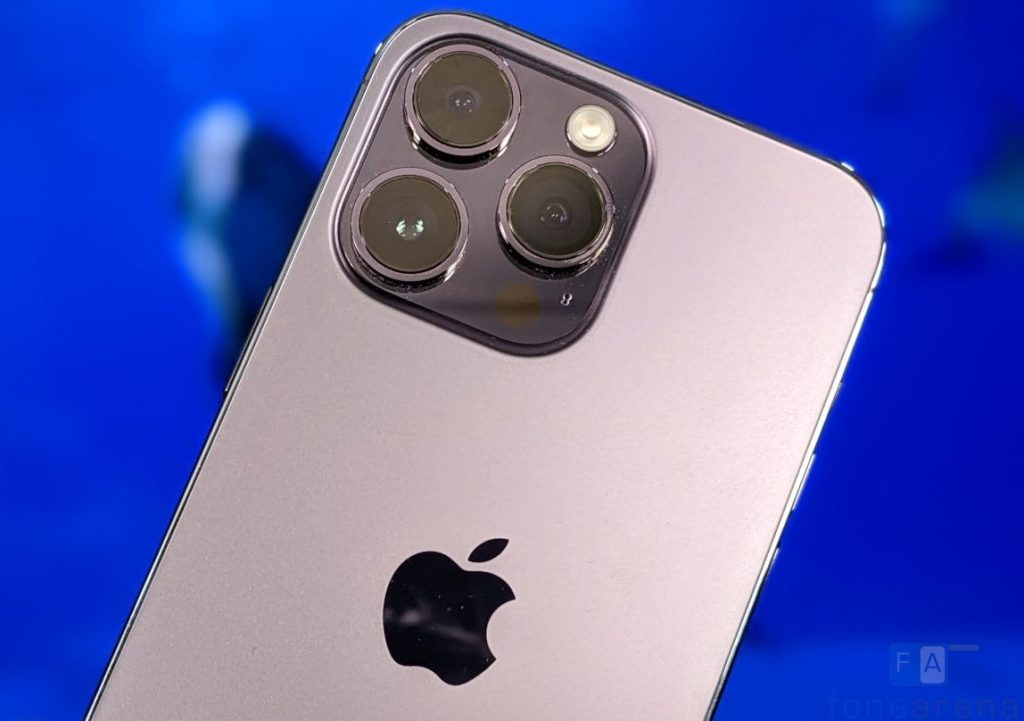 MacRumors' latest report states that the upcoming iPhone 15 will likely use the Wi-Fi 6E standard, as previously rumored, and a leaked document supports this claim. According to previous reports, Apple paused development of its own Wi-Fi chip; the iPhone 15 will feature Wi-Fi 6E.
According to a leaked document from researcher Unknownz21, the iPhone 15 Pro and Pro Max models will feature the faster Wi-Fi 6E standard while the standard iPhone 15 models will still use Wi-Fi 6. The document includes diagrams of the iPhone 15's antenna architecture, and other documentation also indicate that Wi-Fi 6E will be exclusive to the Pro models.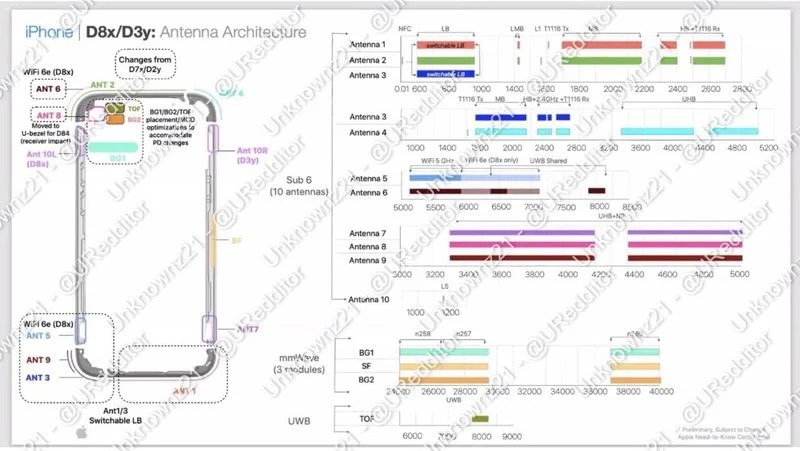 Wi-Fi 6E is likely to be available only on iPhone 15 Pro models
As of now, Apple has only added Wi-Fi 6E to select devices such as the latest iPad Pro, Mac mini, and MacBook Pro models. However, the leaked document suggests that the upcoming iPhone 15 Pro and Pro Max models will also have this feature. This is a departure from Apple's previous practice, as it has not previously limited new Wi-Fi standards to Pro models.
Wi-Fi 6E is a newer technology, and it allows devices to connect to routers and modems that support the Wi-Fi 6E standard, but it is not yet widely available. Wi-Fi 6E routers have only recently been released, so many people and businesses have not yet upgraded.
Wi-Fi 6E routers include the 6GHz band in addition to the 2.4 and 5GHz bands, which means both a Wi-Fi 6E router and a Wi-Fi 6E device are required to use 6GHz.
Compared to Wi-Fi 6, Wi-Fi 6E offers more bandwidth, which leads to faster connectivity speeds, lower latency, and increased capacity. Wi-Fi 6E offers more bandwidth, faster speeds, lower latency and increased capacity than Wi-Fi 6, and it is suitable for AR and VR experiences. As it is still a new technology and not yet widespread, there is little competition in terms of traffic on Wi-Fi 6E networks, allowing iPhone 15 Pro models with Wi-Fi 6E to connect easily to these networks.
Apple iPhone 15 series rumors and leaks
According to the leaker Unknownz21, the document is just a part of the information available and more leaks on the iPhone 15 series, including images, will be coming out in March when the iPhone 15 models are scheduled to move into the EVT (engineering validation test) stage.
He also confirmed that the iPhone 15 Pro models will come with faster 3nm A17 chips and solid-state volume and power buttons, while the regular iPhone 15 models will continue to use A16 chips and will not feature redesigned volume buttons.