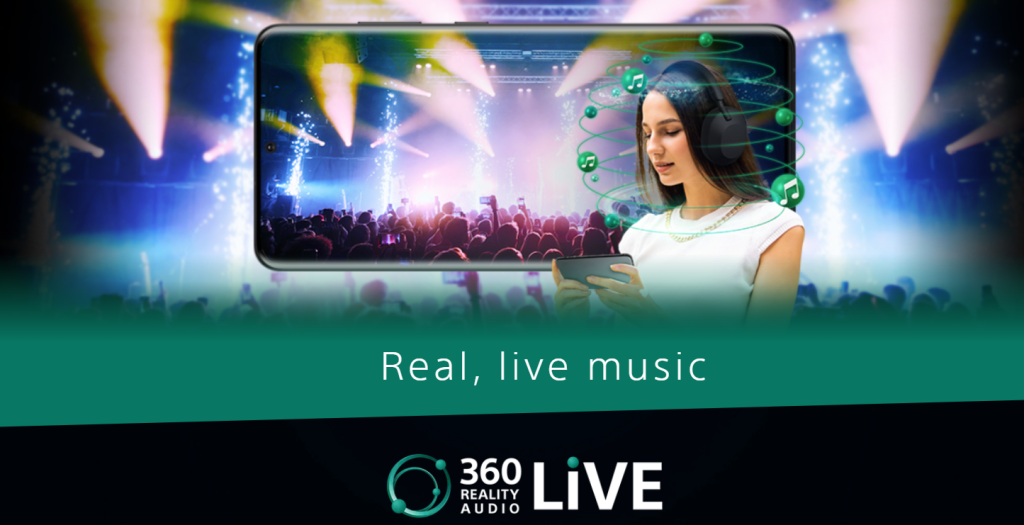 Sony has announced that it has developed real-time live distribution technology with full object-based spatial sound for the first time in the world.
Sony has also expanded the range of support for its "360 Reality Audio," a music experience that immerses users in a three-dimensional sound field.
What is "360 Reality Audio"?
Sony's 360 Spatial Sound technology enables the real-time dissemination of three-dimensional sound and video with "360 Reality Audio," so customers can enjoy a live performance or concert without being present.
360 Reality Audio leverages Sony's object-based spatial sound technology to simulate a live event.
360 Reality Audio allows musicians to create a 360-degree musical experience by mapping vocals, choruses, and instruments with positional information.
When listeners play back the generated content, they can enjoy music that surrounds them in sound, as intended.
"360 Reality Audio" for artists and sound engineers – Encoder development
360 Reality Audio enhanced the production environment and produced a real-time encoder for artists and sound engineers. Sound engineers put vocals, guitars, and drums in a spherical environment to make music that sounds like it's coming from all around you.

Sony has developed a real-time "360 Reality Audio" creation tool for sound professionals. Additionally, engineers can freely position sound sources and generate three-dimensional sound with this tool.
According to the company, to transport music to the server and deliver it to users, audio data, including location information, is compressed once, but it takes time to preserve sound quality. Sony developed a real-sound processing method for live delivery.
Using "360 Reality Audio's" object-based spatial audio technology, the amount of information (bit rate) delivered to each sound source (object) is automatically optimized without decreasing auditory quality. It allows real-time video distribution by compressing audio data briefly.
real-time distribution of "360 Reality Audio" for viewers – Application development
Together with US software business Streamsoft Inc., Sony created "360 Reality Audio Live," an application that lets users stream "360 Reality Audio" in real-time.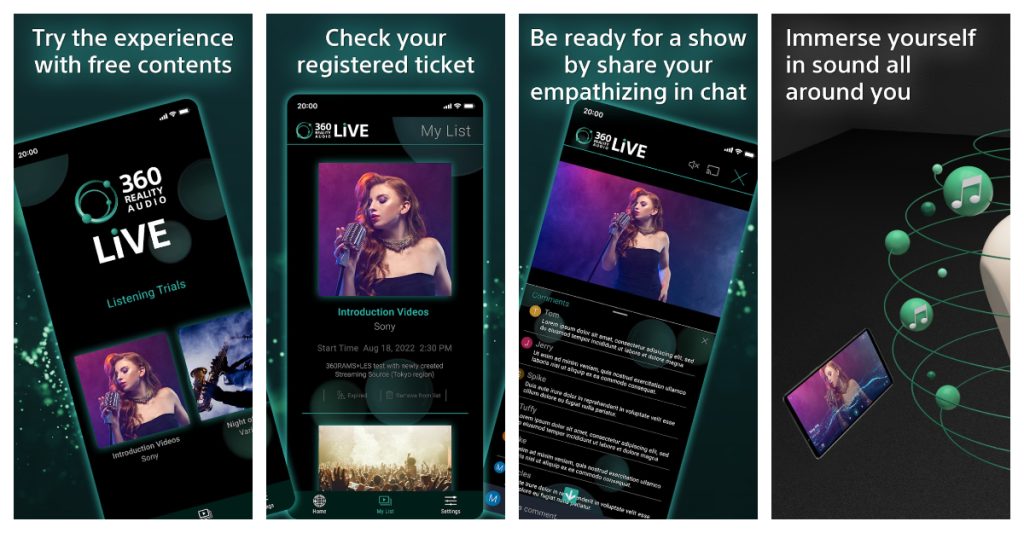 Using this application and their own headphones, users can take advantage of the new live entertainment.
This app's real-time chat feature enables artists and viewers to communicate in real time, creating an online sense of oneness as if they were at the event.
Available on mobile devices such as smartphones and tablets running iOS and Android.
It is compatible with headphones from every manufacturer and can be enjoyed together.
Users can have a more realistic experience by using the personal optimization feature of the dedicated applications while using 360-reality audio-certified headphones offered by Sony or Audio-Technica.
With the Xperia 1 IV and Xperia 5 IV, users could enjoy an immersive live experience with headphones and built-in speakers.
The first live "360 Reality Audio" online event
The first live event to be delivered in real time with "360 Reality Audio" will be the online performance "40 Dai-Wa-Iroiro" by the artist Hikaru Utada, which is slated to take place on January 19, 2023 from 21:00 Japan time, all over the world.
Free entry will be provided to the first 10,000 visitors – for more information, visit the official website.