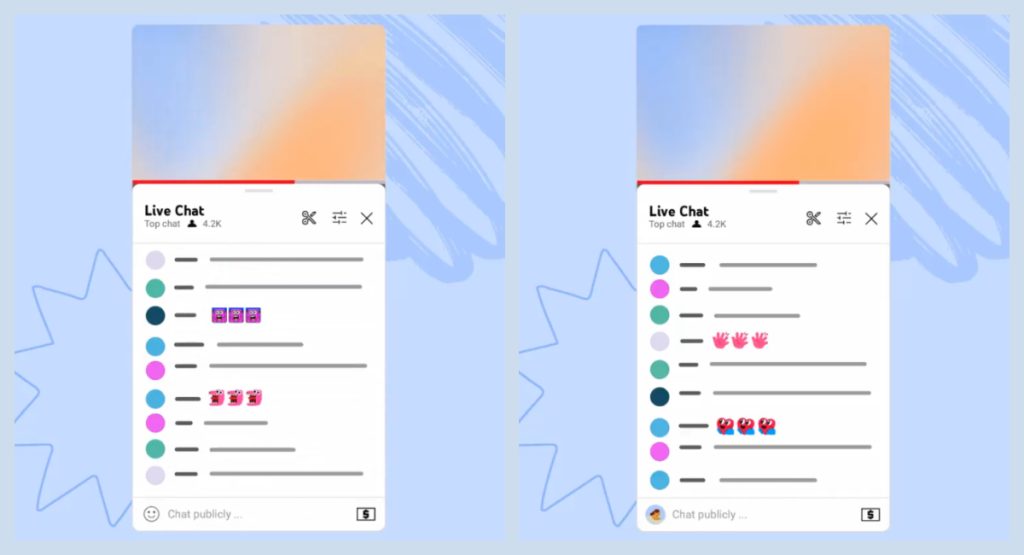 YouTube has started rolling out its own personalized emotes. YouTube Emotes, which are similar to Twitch emotes, can be used in comment sections and live conversations across YouTube; however, the platform previously permitted individual streamers to offer their own reactions and emotes.
Recently, YouTube rolled out new features such as Live Q&A for interactive live streams and new startup sounds and animations for smart TVs.
Similarly to how Twitch's default system-wide emotes are named for autocomplete, YouTube's emotes have specific names for autocomplete, so typing "cat-orange-whistling:" will automatically fill a reply comment with an orange cat whistling. However, YouTube's first emotes are game-related, but other categories will be added later, as the firm mentioned in the announcement.
for the times where words just aren't enough… introducing YouTube Emotes! 🥳

now everyone can join in & react to all the biggest Ws across streams w/ new emotes.

we're starting with emotes for Gaming but more types of emotes to come, stay tuned👀

more: https://t.co/H2iZYffWAS pic.twitter.com/rpTmVvnCtj

— TeamYouTube (@TeamYouTube) December 5, 2022
YouTube's own emotes have been added to the emoji picker and can be found below a channel's own custom emotes. It's no surprise that the pogchamp emoticon doesn't exist, but even more shocking is that YouTube hasn't made the widely-used LUL emote on Twitch the default. However, there are a few that say "game over," "GG," or "buffering."
The company also revealed the names of the talented individuals who were responsible for making these gaming emotes: Abelle Hayford, Guy Field, and Yujin Won. Therefore, it is safe to expect that, as a result of this creative focus, in the near future we will likely see additional YouTube emotes from the mentioned independent artists.
How to use YouTube Emotes
When you click on the icon
in live chat or comments, all the emotes and emojis that are available to you will be displayed, with the YouTube emotes appearing immediately below any channel membership custom emojis.
Announcing the feature, Jensen – TeamYouTube, said:
Emotes are fun sets of static images you can use across the platform to help build a sense of community, exclusively on YouTube. We're starting with emotes created for Gaming but are working on bringing even more themes of emotes in the future, so stay tuned for emotes for even more communities! We can't wait to see how you all use emotes to connect with each other across YouTube!