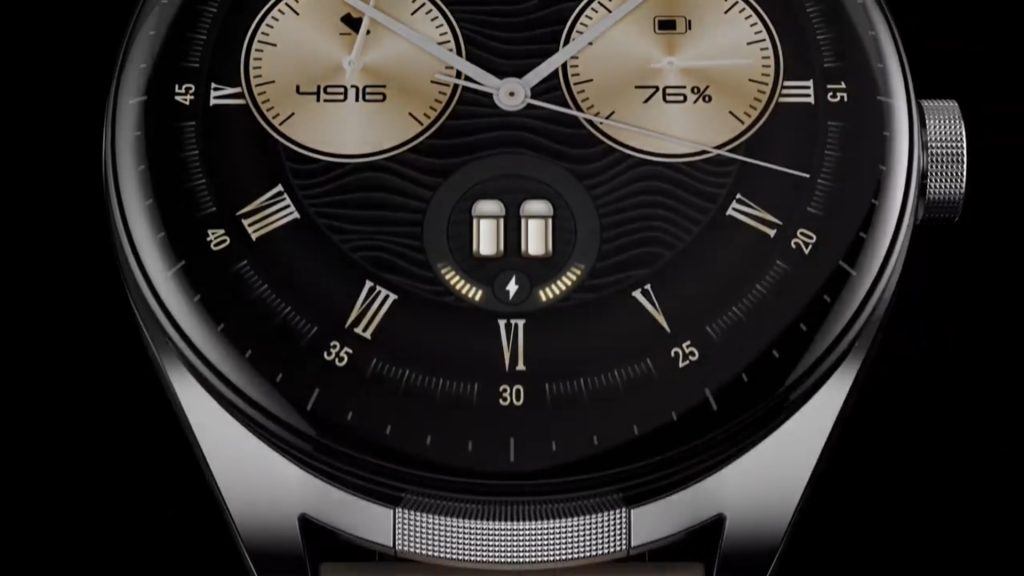 On Weibo, HUAWEI confirmed the existence of the HUAWEI Watch Buds alongside a teaser video. The video clip seen below clearly indicates that the dial can be opened to reveal a storage compartment for true wireless earbuds.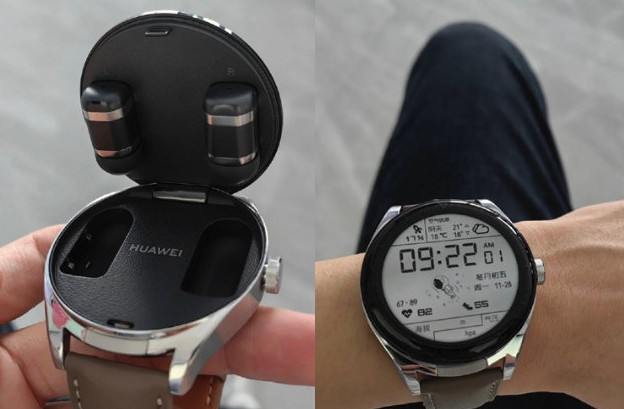 As its name implies, the Watch Buds are a hybrid of a smartwatch and headphones. HUAWEI appears to have used the design of the Watch GT 3 series for the Watch Buds, which have a slim frame, digital crown, and softly curved display.
HUAWEI has hinted at a unique software interaction between the smartwatch and its headphones, which leads us to believe the Watch Buds also run an adapted version of HarmonyOS 3.
Whatever the case, it looks like a clever way to carry and store your true wireless earphones. Athletes, such as runners and riders, or anyone without pockets could benefit from this. Recently, HUAWEI announced the Watch GT Cyber with a detachable design.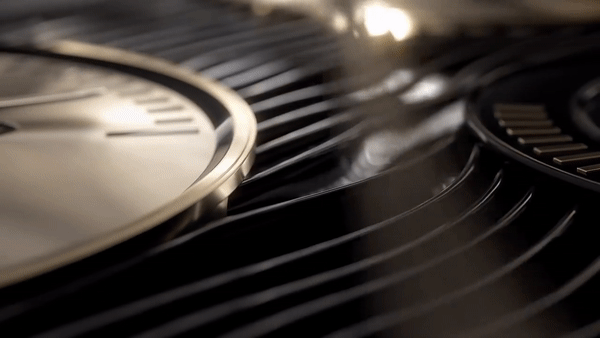 The YouTube channel QSQ Technology has shared a hands-on video with the new smartwatch, indicating that the dial can be opened to reveal a space for headphones. However, because these earbuds are so small, we wouldn't be surprised if their battery life suffered. However, we can also discern what appear to be charging contacts in the recesses, revealing that the watch is also capable of recharging the headphones.
For now, very little is known about this new product. Furthermore, HUAWEI planned to launch the Watch Buds on December 2, a day after the Xiaomi Watch S2 debuted. The demise of former CCP General Secretary Jiang Zemin has resulted in a major cancellation of product announcements from all other brands in China over the next several days.
Regarding the announcement on Weibo, Richard Yu, Executive Director of Huawei and CEO of the company's Terminal BG, describes the upcoming Huawei Watch Buds as a
Revolutionary breakthrough in the shape and structural design of wearable products, allowing everyone to enjoy an unprecedented convenient experience.