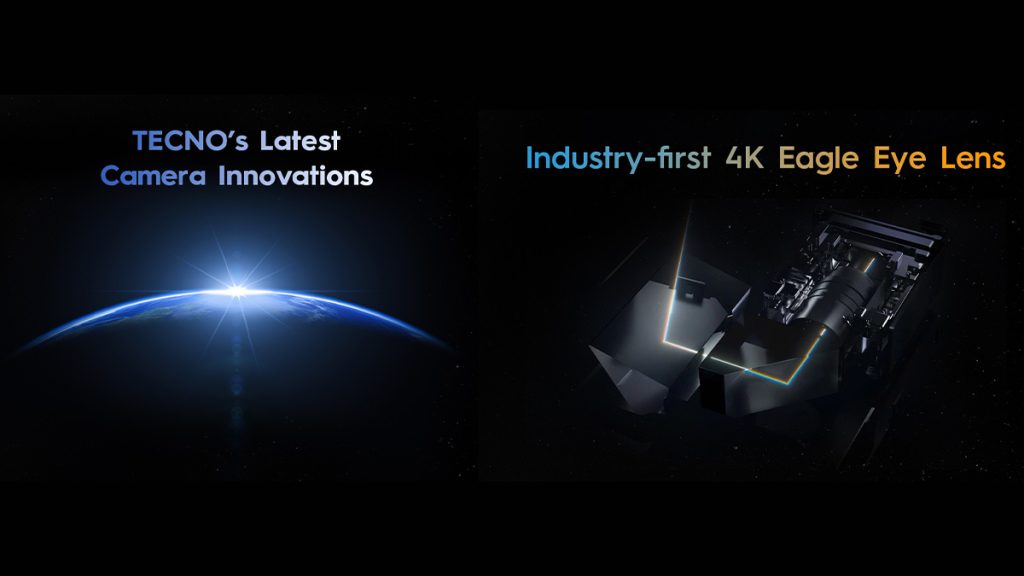 TECNO introduced Eagle Eye Lens, a brand-new camera technology for smartphones, at the current premium smartphone talk that was organized by Counterpoint Research. The new technology will be the first dual-prism telephoto camera that automatically follows objects. Surprisingly, neither Apple nor Samsung came up with it.
Eagle Eye Lens technology
Now, TECNO says it has a solution: a mechanism with two prisms instead of one. This is the first system of its kind. Each prism can turn on one of its axes; one can do +/-8° and the other can do +/-10°. Tecno says that when the two prisms are used together, the camera can automatically follow an object by up to +/-16° on one axis and +/-20° on the other.
TECNO unleashes three innovations in the Push Towards Premium Webinar tonight. Let's have a look!#TECNO #TECNOFutureLens #TECNOpushingforpremium pic.twitter.com/lL6K2LAFx7

— tecnomobile (@tecnomobile) November 22, 2022
This technology is dubbed "Eagle Eye Lens" by the company. Of course, the system also takes care of optical stabilization, which corrects movements in the range of +/-6°. AI takes care of both OIS and the tracking of objects. The system works for both photos and videos, and the quality of the images it makes is better than if they were done by hand.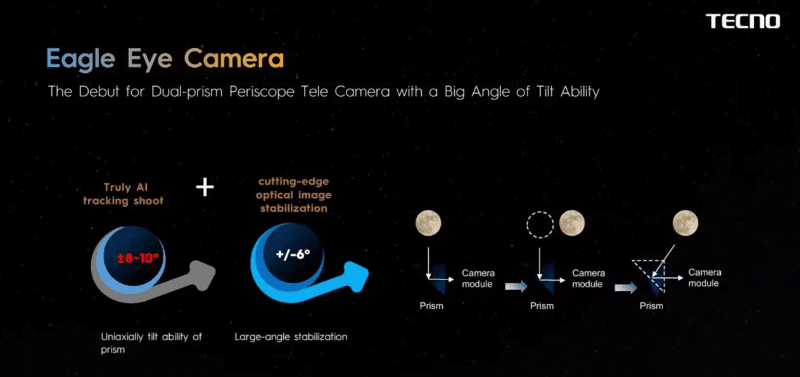 The company says this will be useful at events like car races, where you can take a clear photo or a smooth video of fast cars zipping by. The attached video below shows how the two prisms work: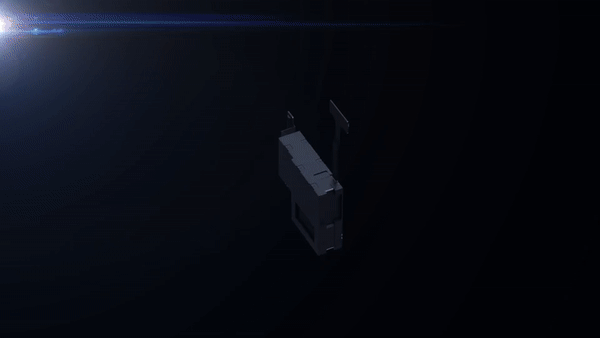 TECNO's Image R&D Center Deputy Director Jimmy Hsu discussed the company's plans to push premium photographic technologies in its 2023 phones. Eagle Eye Lens is an industry-first core technology set to appear in 2023 smartphones. It'll be the first dual-prism periscope telephoto camera with a large tilt. "Another is the first dual optical image stabilizer with broad angle," he added, which improves sensor shift stabilization.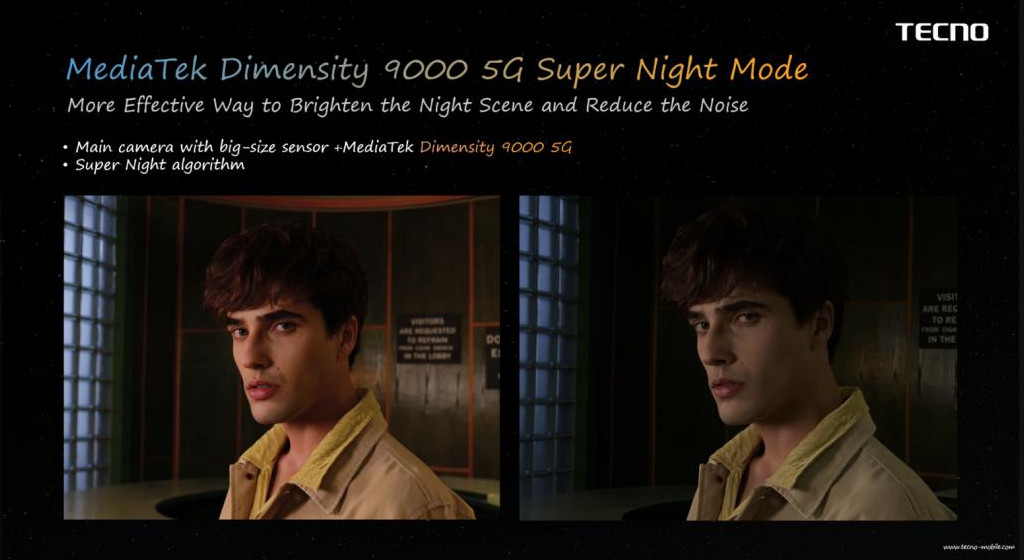 The company has teased an entry into the high-end smartphone market. TECNO will debut the Phantom X2 Series on December 7, 2022. TECNO disclosed that it will be powered by MediaTek's 4nm Dimensity 9000 chip, a high-end 5G-ready mobile chip, while other specifics aren't revealed yet.
Dimensity 9000 will power the Phantom X2 Series' "super-night mode" camera. The combination enhances the image and reduces noise, according to the company.