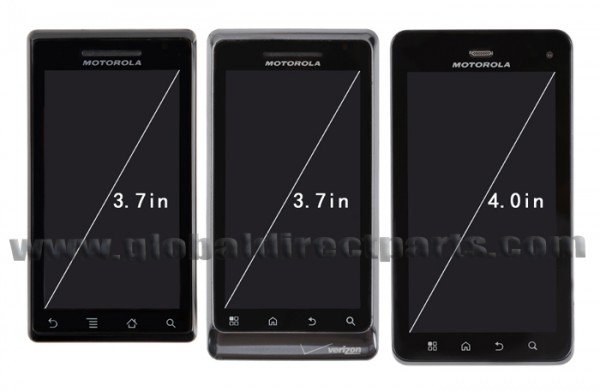 Verizon Wireless is one of the largest mobile phone networks in USA and at the moment, they are offering number of amazing Android devices. Verizon introduced their first ever Android device in October 2009, and the name of the device is Motorola Droid. It's the first ever CDMA Android phone, and it really changed the way people think about Android. Last year, Motorola launched the successor to Droid which is known as Droid 2, which is also an amazing device and comes with some amazing features but with time, everything gets old. Droid 2 was launched in August, and Verizon refreshes their Droid series every year. We recently showed you shots and details related to Droid 3, and the successor looks really promising.
Our friends over at TechnoBuffalo got some more details related to Droid 3 from their reliable source. They are saying that it's possible that the device comes with either Tegra 2 processor or TI OMAP4430 dual-core processor; it's not confirmed yet so let's wait for some official words. It has an 8 MP camera and it's possible that it comes with a front facing camera too, as we can see that in the image above. There is also a HDMI output, so you can watch your favorite videos right on your HDMI-enabled TV. Droid 3 for sure packs some good features but their tipster is saying that the phone is missing LTE capability. We also showed you that it comes with a 5-row QWERTY keyboard. As Verizon is promoting their new technology a lot, and almost all new Verizon smartphones has this power. I personally doubt it because Droid series is Verizon's most popular series, so I am looking forward to Motorola and Verizon to confirm it. It's rumored that this device will be out next month, so grab your popcorns and start waiting for the next Droid.
So anyone ditching their current device for Droid 3?