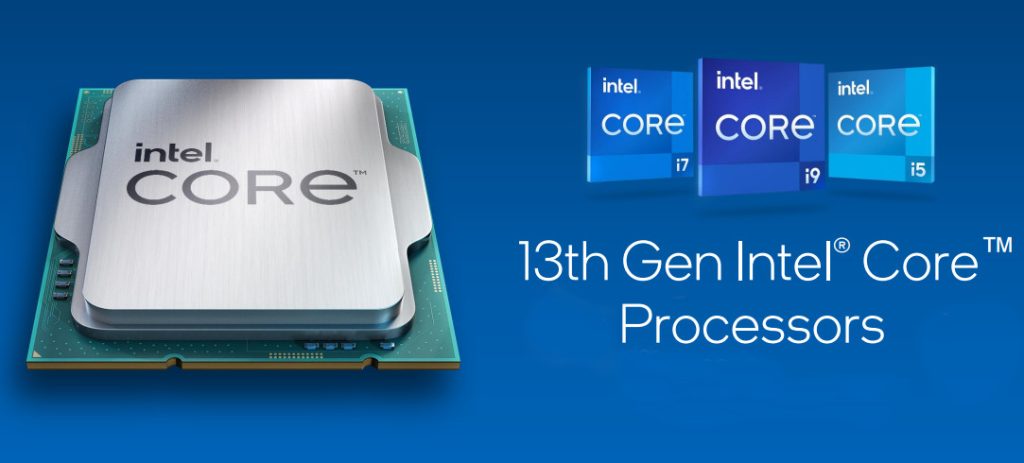 Intel unveiled the 13th Gen 'Raptor Lake' Intel Core processor family at Intel Innovation, highlighted by the Core i9-13900K, the world's fastest desktop processor. The new 13th Generation Intel Core family features six unlocked desktop CPUs with up to 24 cores and 32 threads with clock rates up to 5.8 GHz.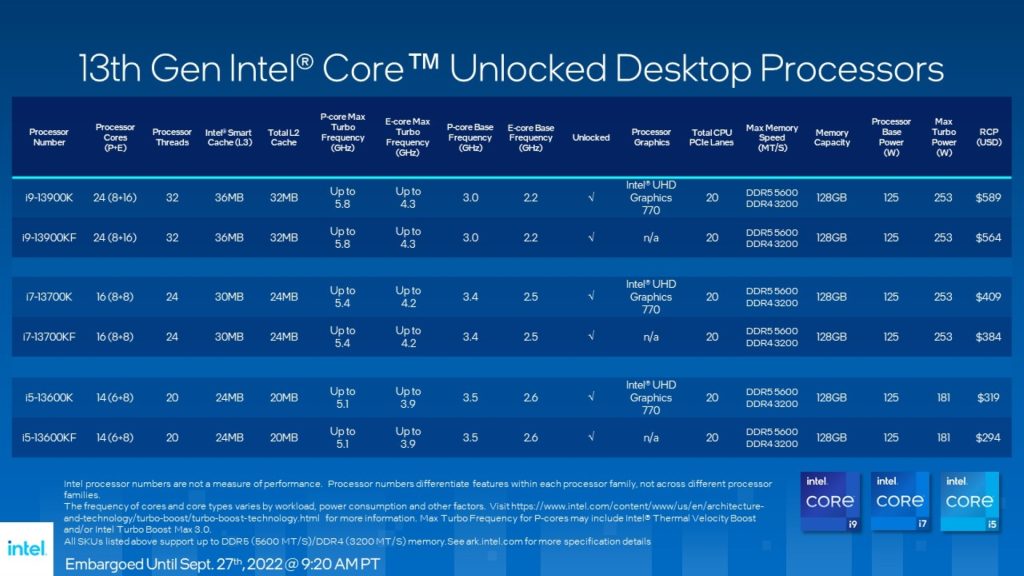 The 13th Gen Intel Core desktop family will have 22 processors and more than 125 partner system designs. This will make it possible for apps to run at full speed on any platform.
Existing Intel 600 series chipset motherboards and new Intel 700 series chipset motherboards will support 13th generation Intel Core processors. Furthermore, the performance hybrid architecture used by Intel in this generation combines the fastest Performance Cores (P-core) ever created with up to twice as many Efficient Cores (E-core), resulting in better single-threaded and multi-threaded performance that makes it possible to: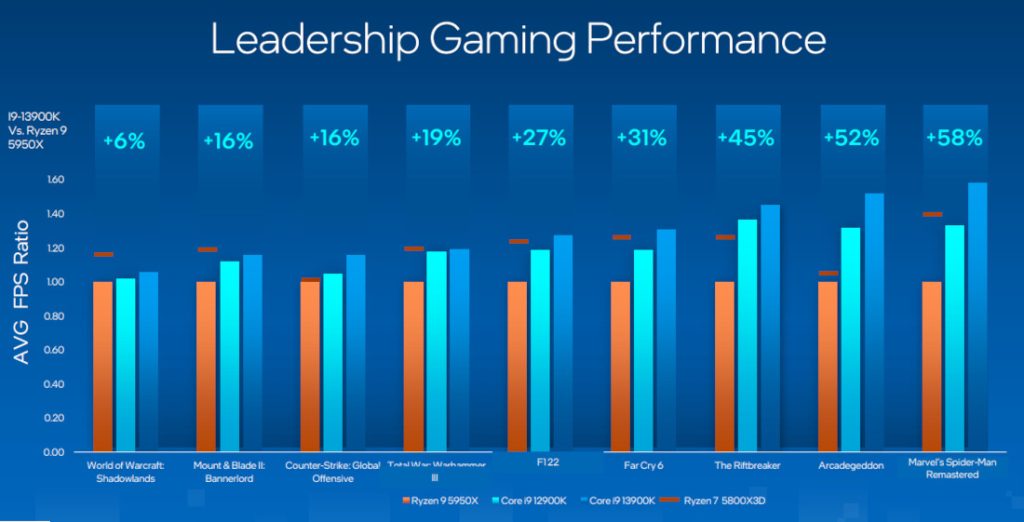 Gaming experience: The new Core i9-13900K has 24 cores (8 P-cores, 16 E-cores) and 32 threads for gaming, streaming, and recording. With 5.8 GHz and 15% higher single-thread performance, this could drive high frame rates as well as unleash top games.
Advances in content creation performance: 13th Generation Intel Core desktop processors have more E-cores and up to 41% better multi-threaded performance to handle tasks that require a lot of computing power.
Overclocking experience: The 13th generation Intel Core processor offers unrivalled overclocking to both professionals and beginners. P-cores, E-cores, and DDR5 memory overclock faster on 13th Gen Intel Core processors. Intel's one-click overclocking function, Intel Speed Optimizer, now supports 13th Gen processors. Intel's Extreme Memory Profile (XMP) 3.0 ecosystem offers overclocking modules. When combined with Intel® Dynamic Memory Boost, this functionality simplifies DDR4 and DDR5 overclocking.
Intel 700 Series Chipset
In addition to the 13th Generation Intel Core desktop processors, Intel is also releasing the new Intel 700 Series chipset, which uses cutting-edge technologies to improve performance and reliability.
A total of 28 lanes are available from the chipset thanks to eight more PCIe Gen 4.0 lanes, eight PCIe Gen 3.0 lanes, expanded USB 3.2 Gen 2×2 (20 Gbps) connections, and DMI Gen 4.0, which boosts the chipset-to-CPU throughput for quick networking and access to peripheral devices.
Intel is also introducing backward and forward compatibility. Use the 13th generation Intel Core processor's improved performance with motherboards that have the Intel 600 chipset.
Availability
13th Gen Intel Core desktop "K" CPUs with the Intel Z790 chipset will be available on October 20, 2022. Additional details about the 13th generation Intel Core processor family will be released later.
Speaking on the launch, Michelle Johnston Holthaus, Executive Vice President and General Manager of the Client Computing Group at Intel, said,
We are raising the standards of PC performance once again with our latest generation of flagship 13th Gen Intel Core Processors. The 13th Gen Intel Core family is the latest example of how Intel is enabling amazing experiences to happen on the PC – at scale and across all PC product segments. Combine this with an industry-leading partner ecosystem and new solutions like Intel Unison, and together we are showing the world what's truly possible with the PC experience going forward.