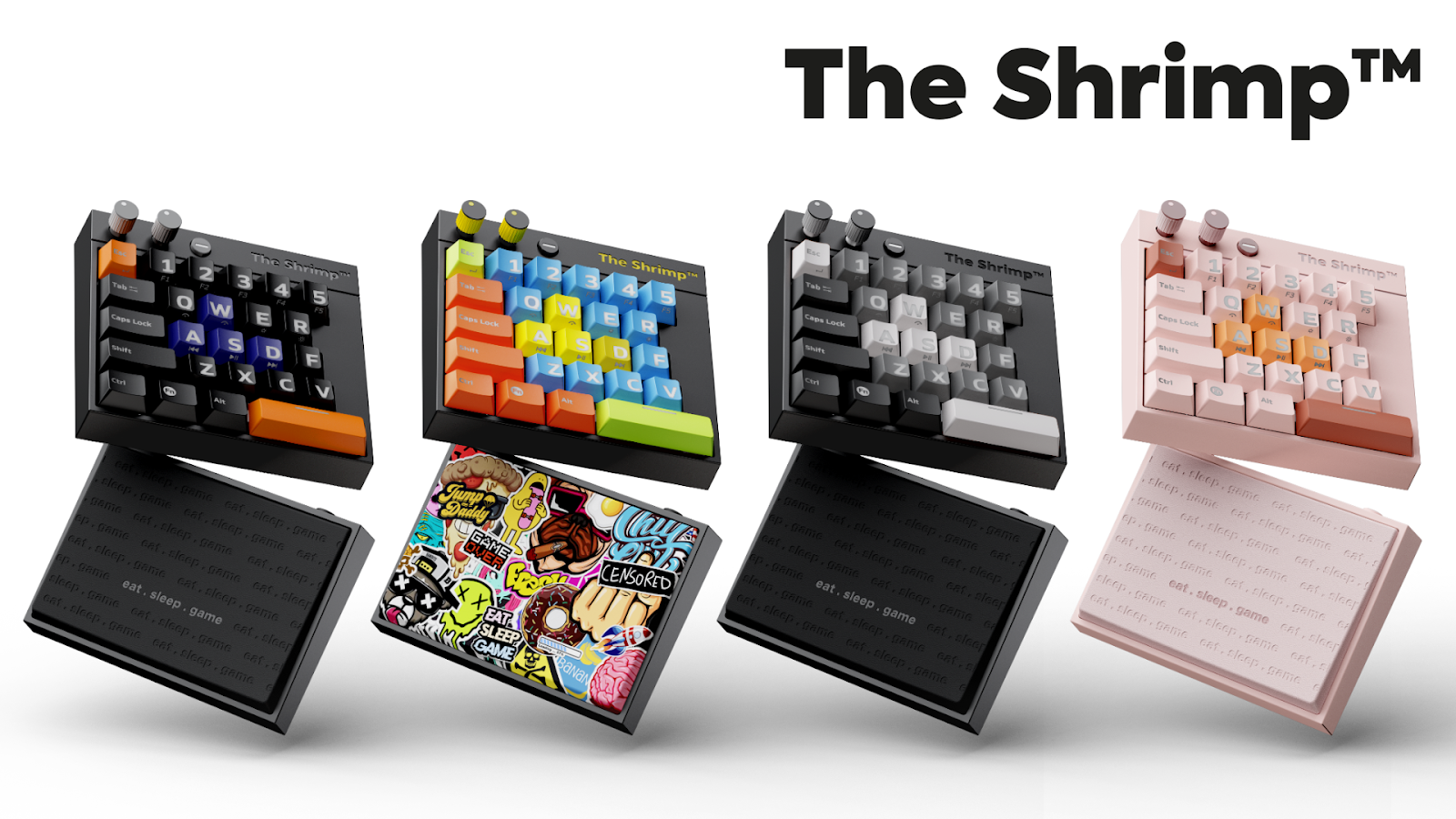 Nordic Game Supply (NGS), an independent distributor of video/computer games and related peripherals, has introduced "The Shrimp," a new compact keyboard. It is a small gaming keyboard that may be used while traveling with your gaming laptop rather than bringing a big keyboard.
It features a standard layout, which means the keys are the same and in the same places as on a regular keyboard. The Shrimp comes with a 25-key layout that you can use as is or modify in-game. There is no need for any software or techniques.
When it comes to design aspects, the keyboard has new Gateron G Pro switches plated on an elegant Nordic design body, which has a bunch of sound dampening magic built inside it. Also, there is a detachable, magnetically connectable wrist rest with soft padding and a textured surface.
The firm claims that the classic Cherry profile of the keyboard is a bit lower and better shaped than on most industry keyboards using the OEM profile. The keycaps feature an "oversized" lettering which carries more light which in-turn brings RGB illumination.
Technical details of The Shrimp:
Ultra-Compact mechanical gaming keyboard
25-key GLOBAL layout with super stunning "oversized" lettering
Gateron G Pro mechanical switches
Cherry profile (heights & shaping) keycaps
 RGB illumination with a bunch of cool effects
Padded and textured magnetic wrist rest
Cool gadgety knobs
Multimedia controls
Fn-layer (dual function keys)
USB-C connector
Compatibility: Desktop PC and gaming laptops, PS4/PS5 (standard HID compliant USB device)
According to the company, The Shrimp will be available in markets once its development has been perfected to the highest level. So, we will have to wait for the price and availability.
Regarding the new keyboard, Kari Viljanen, product developer of the Shrimp, said,
We wanted to brush off some dust from a gaming keyboard. There hasn't been much evolution happening on keyboards from the computer terminal keyboards of the 1970's. The "gaming keyboard" of today seems to be mainly a standard keyboard made in black color with an addition of RGB lighting and maybe a couple extra buttons too far away from easy reach.

Having them be mechanical is not a new innovation of the last decade, it's actually going back in time and bringing back the superior technology of old. All keyboards used to be mechanical and later became membrane to cut costs when the home PC market was booming.