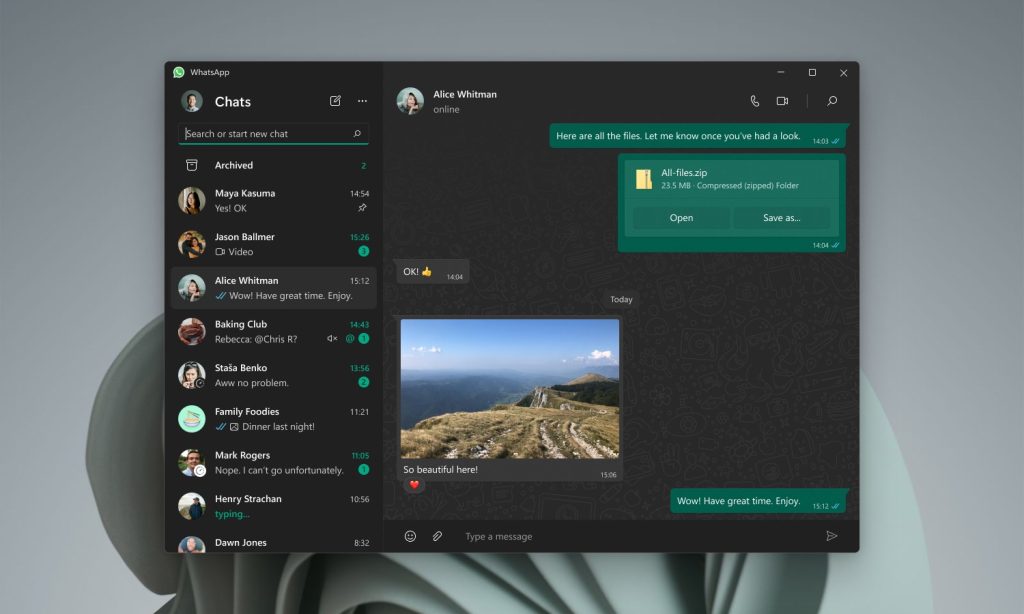 WhatsApp has unveiled a brand-new app just for Windows users, but this time, the programme has been totally rebuilt, utilizing native Windows technologies rather than the outdated Electron technology (which is web-based), which should improve overall speed.
The updated version of WhatsApp for Windows, which was only available to beta testers before, is now available to all users. According to WhatsApp, the software will replace the outdated WhatsApp Desktop with a fresh, native interface. The fact that the application now runs natively on the device makes it faster and much more stable.
Advantages of native apps: WhatsApp
Increased reliability and speed
Designed and optimized for your desktop operating system
Continue to receive notifications and messages even when your phone is offline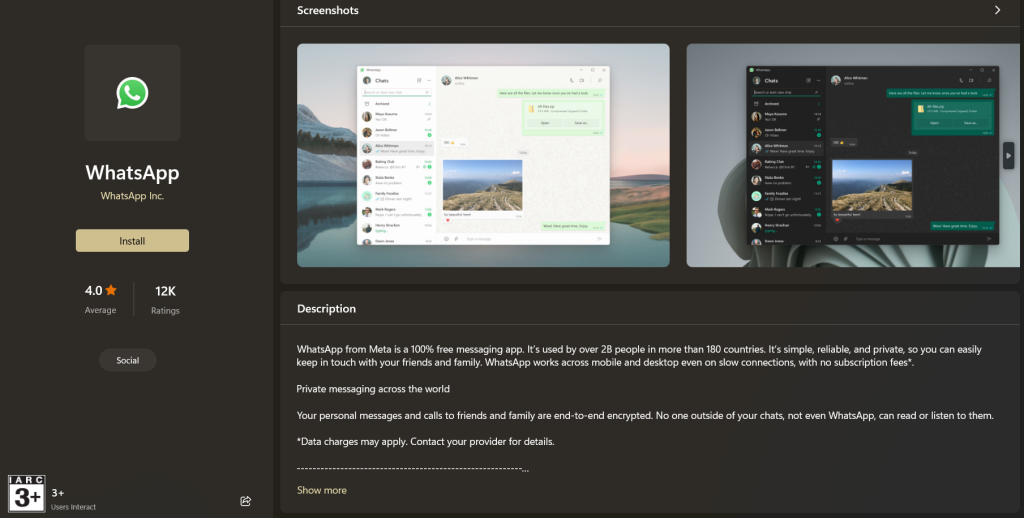 A corresponding update for WhatsApp for Mac should be coming shortly as well. The new Mac client for WhatsApp, built on Catalyst technology that allows it to be straightforward for developers to migrate iOS apps to macOS, was released in its first public beta last month.
The new application leverages the operating system's APIs rather than web technologies and incorporates numerous notions from WhatsApp for iOS. Because of this, the new macOS application works faster and better, which helps save battery life. The latest WhatsApp beta app for macOS works when the device is offline, just like WhatsApp for Windows.
Even though the beta application for iPadOS has still not been released, WhatsApp plans to provide an iPad client with Catalyst support.
Availability
Users can now get the updated version of WhatsApp for Windows from the Microsoft Store. Windows 10 or a newer version must be installed on the computer. Users must sign up for the app's beta version using TestFlight if they want the updated macOS version prior to it being formally released.