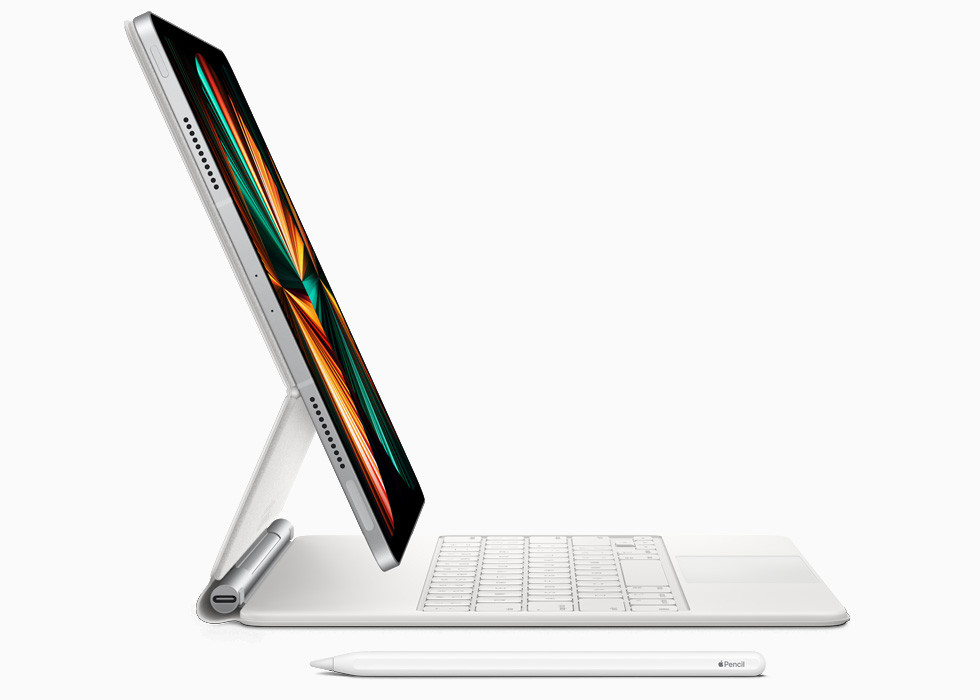 The 6th generation of 12.9-inch iPad Pro and 4th generation 11-inch iPad Pro will have housing that is essentially identical to the present versions, according to Chinese sources cited by Macotakara. Apple wants to introduce two "four-pin" connectors as opposed to merely the standard three-pin Smart Connector.
According to a recent report, the present three-pin connector in the iPad Pro will be replaced by a new four-pin Smart Connector in the upcoming 12.9-inch and 11-inch iPad Pro models. Apple might offer users of the iPad Pro 2022 an additional accessory connection.
To connect with external hardware like the Magic Keyboard, the iPad Pro has a Smart Connector, a series of three accessible pins on the tablet's bottom back. The idea might be broadened for the future lineup of iPad Pro models, if a report is to be believed.
The source doesn't specify the exact placement of the new connector type, only that it would be found at the top and bottom of the iPad Pro. Given Apple's current pin-based connectors, it is unclear what the extra pin might be used for in a connection.
According to the rumor, the extra pin would make it easier for the iPad Pro and a connected accessory to share power. The new connectors might not be suitable with three-pin accessories because the Smart Connector currently in use uses three pins. Five pins are used by MagSafe, another pin-based connector included in the MacBook Pro.
Apple is also developing upgraded models of the 12.9-inch and 11-inch iPad Pros, which should debut in September or October. In the next generation of the iPad Pro, which will come out in 2022, the M2 Apple chip and MagSafe charging will be featured as well. Recent reports say that Apple plans to delay the release of iPadOS 16 until October. This could happen at the same time as the release of new iPad models.