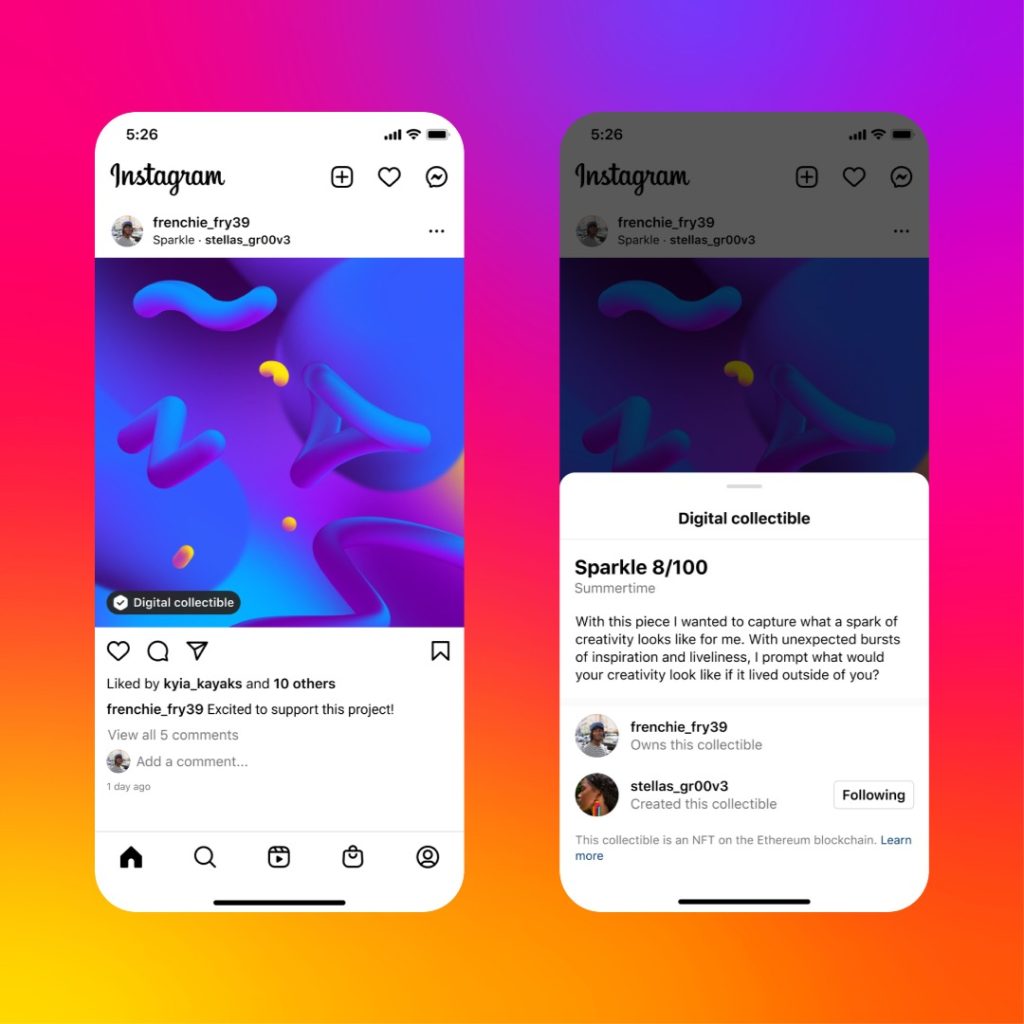 Today, Mark Zuckerberg, the CEO of Meta, has confirmed that the firm is starting to support NFT on Instagram worldwide. After the social network's initial NFT test launch in May, the expansion began. Users and companies in more than 100 countries across Africa, Asia-Pacific, the Middle East, and the Americas will now be able to share their NFTs on Instagram thanks to this extension. Only a few U.S. creators had access to this help prior to the expansion.
Connect your digital wallet to Instagram to share digital collectibles. The firm further states that it will support Rainbow, MetaMask, Trust Wallet, Coinbase Wallet, and Dapper Wallet shortly. Ethereum, Polygon, and Flow are supported blockchains. Instagram doesn't charge for sharing digital collectibles.
Digital Collectibles
Instagram's NFT feature lets users link a digital wallet, share NFTs, and tag a creator and collector. You can share NFTs on your Instagram feed, stories, or chats. Once posted, a digital collectible will shimmer and display public information like the NFT.
Connecting a digital wallet: Creators and collectors can share NFTs from their wallet on Instagram once connected.
Sharing digital collectibles: When a creator or collector posts a digital collectible, it shimmers and displays public information, such as the NFT. Posts appear on their profile.
Automatic tagging of both the creator and collector: Subject to their privacy settings, the creator and collector can be credited in digital collectible posts.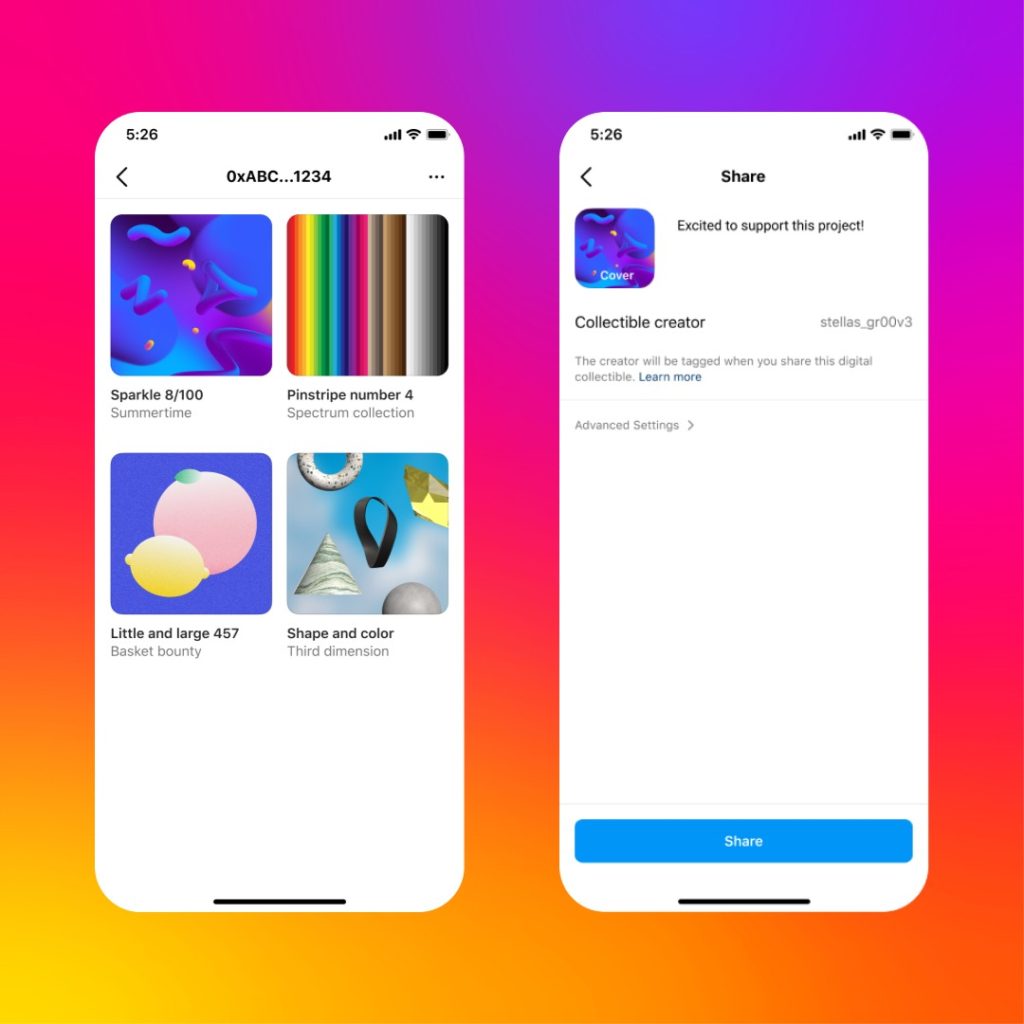 Earlier this year, Zuckerberg stated that Meta will work on 3D augmented reality NFTs for Instagram Stories using Spark AR, the company's software AR technology. The firm announced today that users may now share digital treasures as AR stickers on Instagram Stories. Today's extension underscores Meta's work to broaden access to web3 technology through NFTs and help creators who want to monetize their work and develop communities with their followers and collectors.
Thanks so much for spending time with me and my hopes and learnings in Web3. If you want to start experimenting in the space, check out this video on how to share digital collectibles on Instagram — now available in more countries internationally. (13/13)https://t.co/mi7ingXbo8 pic.twitter.com/KeUnPLMvt7

— Instagram (@instagram) August 4, 2022
Introducing the feature, Meta's release mentions that,
Across Meta, we will continue listening to feedback as we embark on this new area of investment for the company. Soon, we'll be rolling out digital collectibles on Facebook, and allow people to display and share their digital collectibles as AR stickers in Instagram Stories. Over the coming months, we will explore additional features to provide further benefits of this technology to creators and collectors.