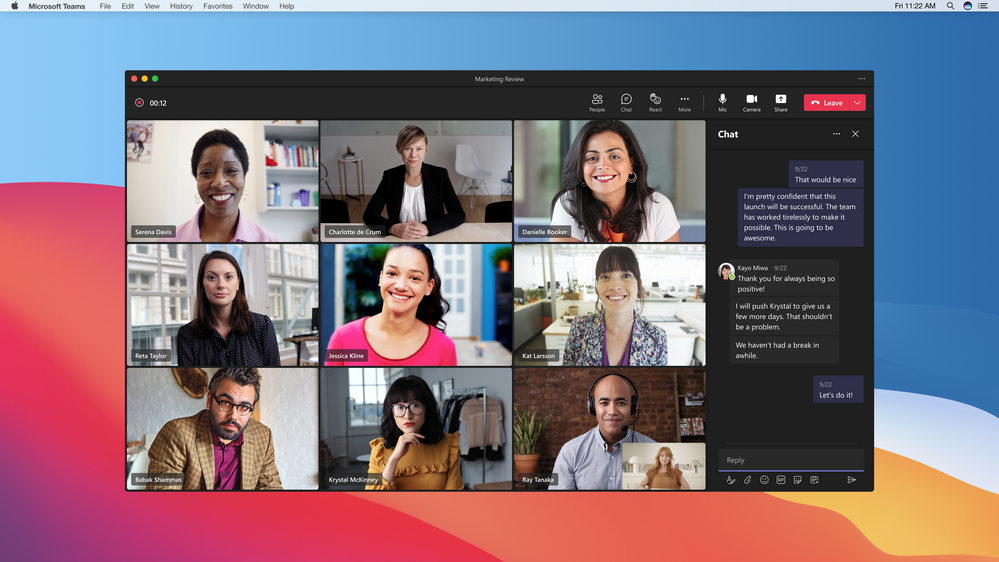 Microsoft Teams has been optimized for Apple Silicon, and the new update is currently going out to users, the company announced following beta testing. Microsoft Teams has gone native, three months after quietly entering private beta and more than two years following the debut of the first Apple Silicon applications.
Now accessible in a version that makes use of the M1 and M2 processors, is the office tool that is akin to Slack and Zoom. The most recent Microsoft Teams update includes Echo cancellation, real-time screen optimization, and other improvements.
This upgrade will be released to users "in increments" over the upcoming months, which is somewhat odd since it is already two years late. You won't necessarily get this upgrade any time soon, even if Microsoft Teams is operating on an Apple Silicon Mac. For those who may not remember, the firm has not disclosed Apple Silicon support for the comparable Skype, which Microsoft acquired in 2011.
With several high-resolution monitors used during calls or meetings, Mac users will notice a significant increase in performance, guaranteeing effective use of their devices' capabilities and an enhanced team experience, says Microsoft. Furthermore, When completely released, the updated version of the Microsoft Teams will be a "universal" binary, which enables it to run without any modifications on both Intel and Mac computers.
Availability
The most recent version of Teams will be immediately upgraded for all Mac users. Customers will gradually begin receiving the widely accessible (GA) version of the native Teams software for Mac on Apple hardware in the coming months.
Announcing the update, Microsoft wrote on the community post:
At Microsoft, we are committed to delivering great product experiences that help our customers work easier and faster on their favorite devices. We heard from our customers who use Mac with Apple silicon that they want Teams to be optimized for their devices. We are rolling out a production grade universal binary version of Teams, which means it will run natively on the entire Mac lineup, including those with Apple silicon.