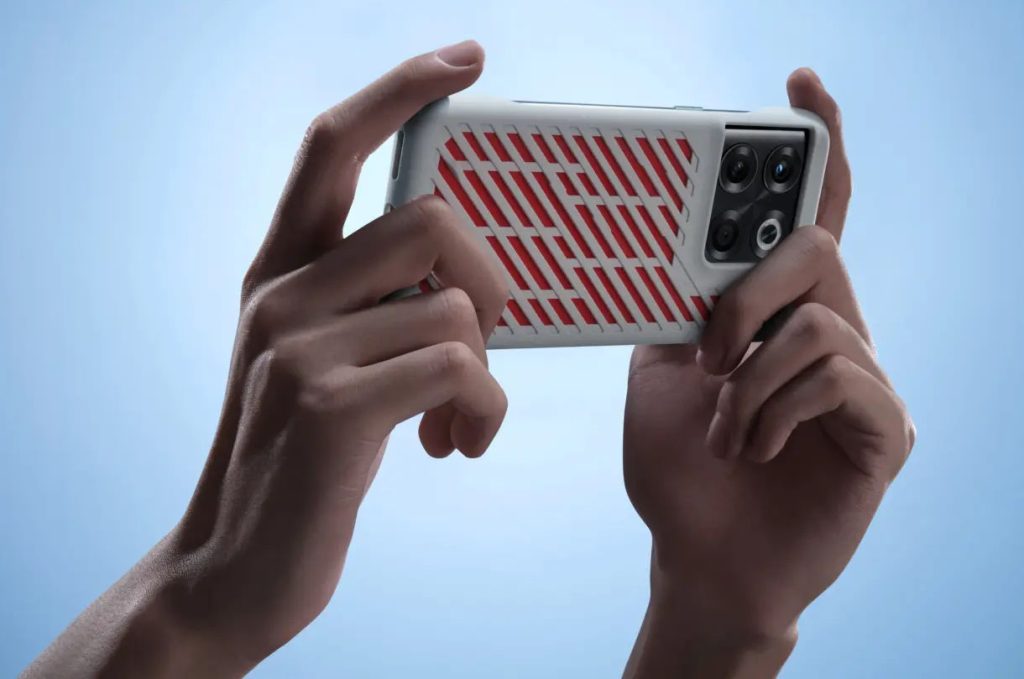 OnePlus is preparing for the launch of their flagship smartphone, the OnePlus 10T, at a global launch event that will happen in New York City on August 3.
Ahead of the launch, the firm published a community thread detailing the camera of the device a few days ago, and now the firm has released some details about the performance of the device. As expected, it will feature a Snapdragon 8+ Gen 1 Octa-Core SoC that offers 10% faster CPU performance with a 30% improvement in power efficiency.
Glacier Mat Case for OnePlus 10T:
Interestingly, OnePlus has revealed a Glacier Mat Case for the OnePlus 10T that is designed to keep the device even cooler during extended gaming sessions. This looks good with the combination of white and OnePlus' signature red colour. Furthermore, it has cross strips that are intended to help with heat dissipation.
The special case keeps the smartphone cool by employing the high-temperature bionic evaporation concept to dissipate the heat created by the mobile phone. The thermal material automatically replenishes water when exposed to normal ambient temperatures. The long-term effectiveness of cooling is ensured by this system's passive water circulation.
In internal OnePlus testing, OnePlus claims that an hour of Genshin Impact gaming at 60Hz in a 25° C setting resulted in a temperature drop of up to 2.3°C . It'll be interesting to see how the case keeps the OnePlus 10T cool while gaming in real-time.