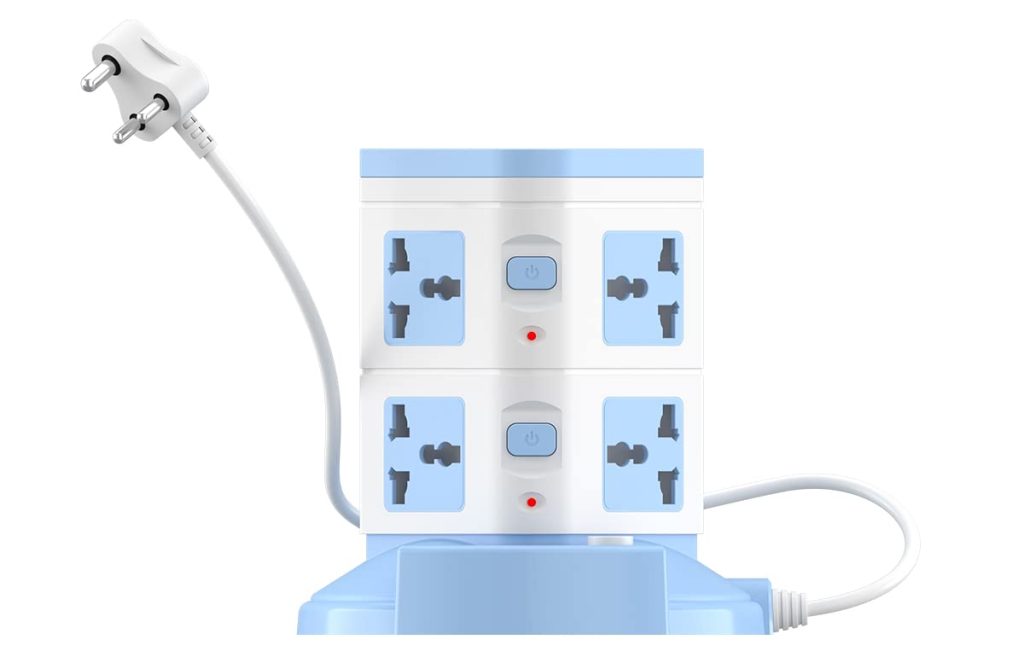 Portronics has launched the Power Plate 9, a multipurpose extension box with multiple power sockets and USB ports. The power strip influxes a high-power voltage of about 2500W, which empowers the devices and ensures that equal power is distributed throughout the plugged-in devices.
Power Plate 9 comes with an ergonomically designed body and a handle, which makes it highly portable and easy to carry. It has 8 power sockets and 3 USB ports for multiple uses, and comes with a 3-metre cord for hassle-free connections. Three USB ports present in it can provide a maximum output of 5V at 2.1A, meaning you can charge your devices at a maximum of 10W.
The Power Plate 9's main selling point is that it includes over-voltage and over-temperature protection, which protects the circuit from overvoltage caused by a sudden influx of direct current. Furthermore, short circuit protection ensures that it shuts itself down in the event of a short circuit.
Pricing and Availability:
The Portronics Power Plate 9 is available at a discounted price of INR 949 backed with a 12-month warranty on the company's official website Portronics.com, Amazon.in, and other leading online and offline stores