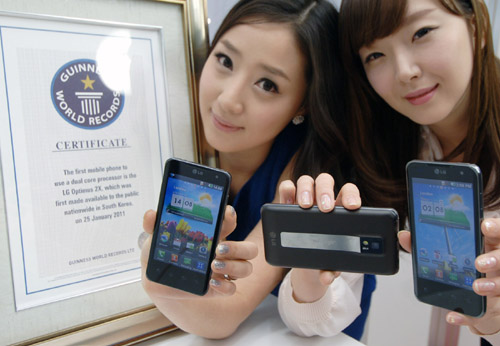 The LG Optimus 2X just got a nice feather on it's cap. Guess what ? A Guinness World Record for being the first Dual core phone. Look at the pretty Korean ladies posing with the Optimus 2X and the Guinness World Record Certificate.
This is what the certificate reads.
The first mobile phone to use a dual core procesor is the LG Optimus 2x, which was first made available to the public nationwide in South Korea on 25 January 2011.
Here is another look at the certificate.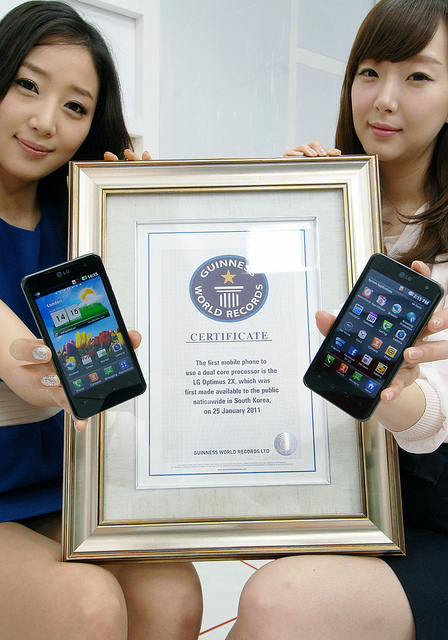 The device is powered by a NVIDIA Tegra 2 CPU and sports a 4 inch display and a 8MP Camera capable of 1080p video recording. The device also features HDMI mirroring.
"Optimus 2X's registration on Guinness Book is a fruit from launching an innovative product that can lead the market. We're going to establish technological leadership of LG Mobile in smart phone market" said Jong-Seok Park,LG Electronics Mobile Communications.
The phone is expected to hit India any time soon along with the Black.It is already available in Europe. Check out our review of the LG Optimus 2x