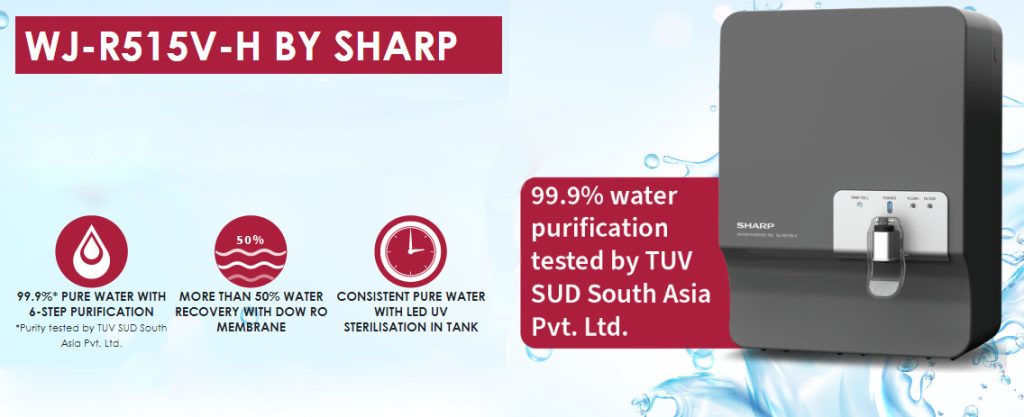 SHARP has launched its new water purifier, WJ-R515V-H, for the Indian market that uses a powerful and durable 6-stage filtration process and is designed to purify water with a variety of impurities and sources. The company cites that the purifier's unique AF Disruptor Technology will ensure the highest standard of purification, consistently providing pure, healthy, and safe drinking water.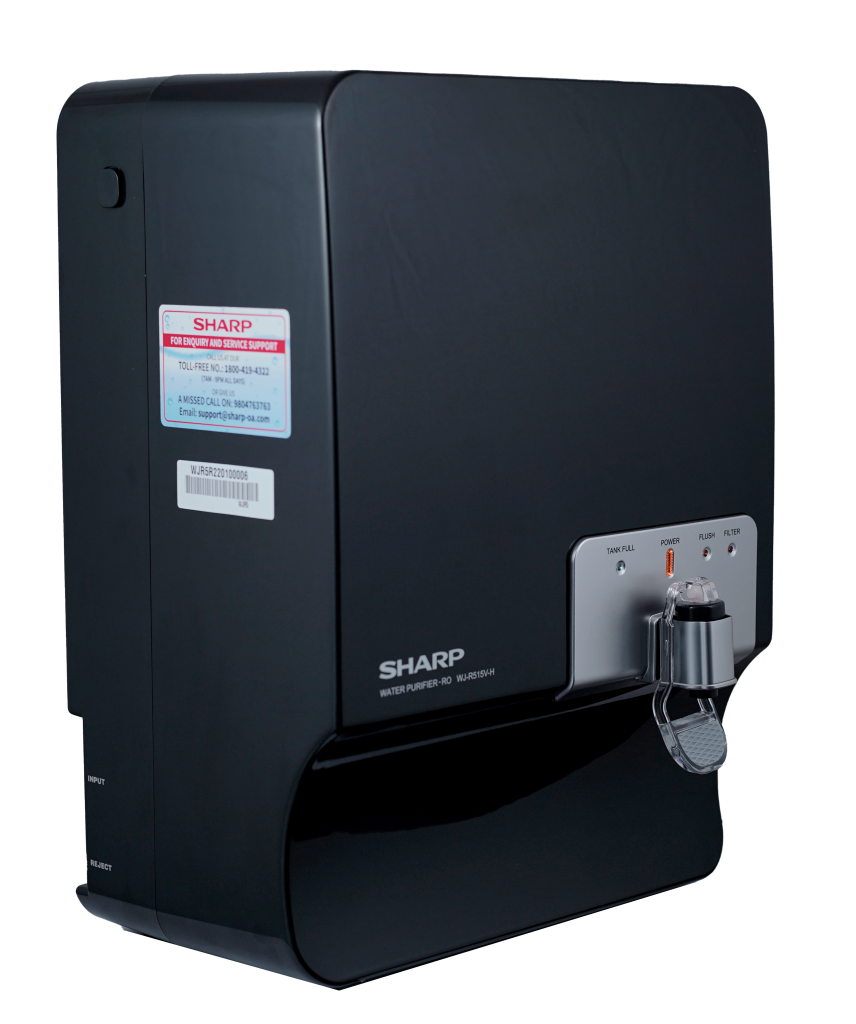 The SHARP WJ-R515V-H water purifier comes with an all-black exterior look and a compact form factor to fit any household. The water purifier uses a high-quality RO membrane that helps in recovering more than 50% of the water and adds to the water's quality and taste. A UV lamp is also installed in the tank to ensure that the stored water is treated on a regular basis, ensuring that only fresh drinking water is available at all times.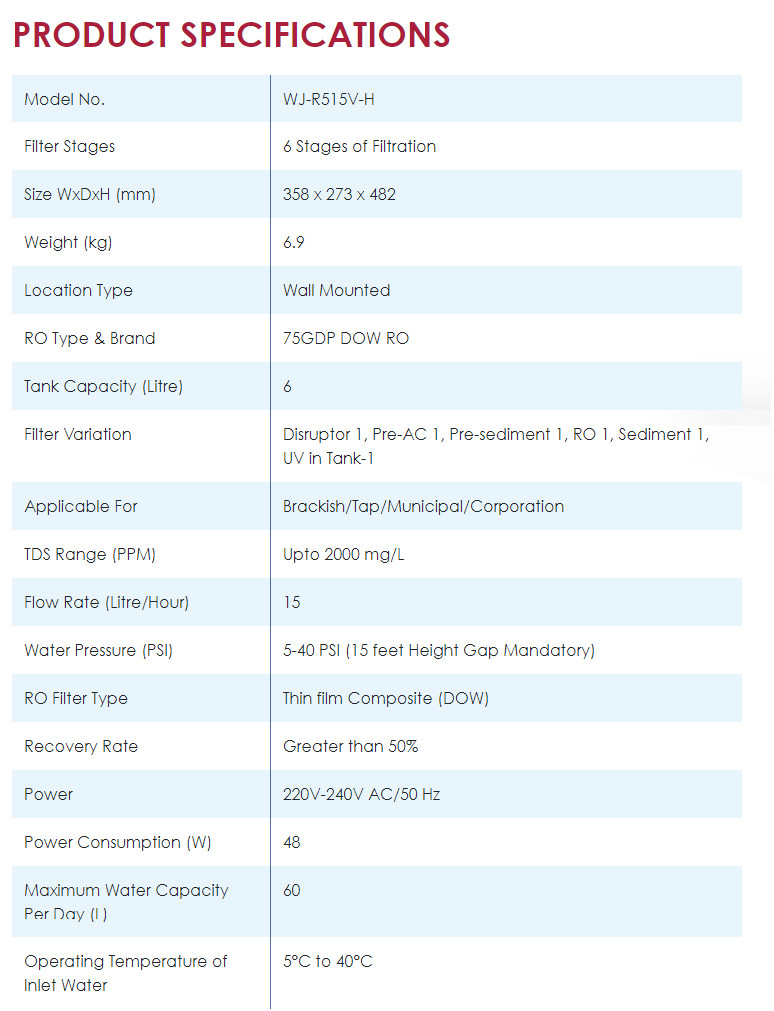 The filter system is said to remove most impurities, including large and small particles, bacteria, microbes, chemicals, cysts, and toxins, and it also adds to the taste of the water. Additionally, the filters will be blocked automatically to indicate that they need to be replaced, guaranteeing that the water they release is always clean.
Pricing And Availability
The SHARP WJ-R515V-H water purifier comes only in black colour and is priced at Rs. 35,550. It will be sold in partnership with Vestige Marketing Private Limited via Vestige Website and other retail outlets in India.