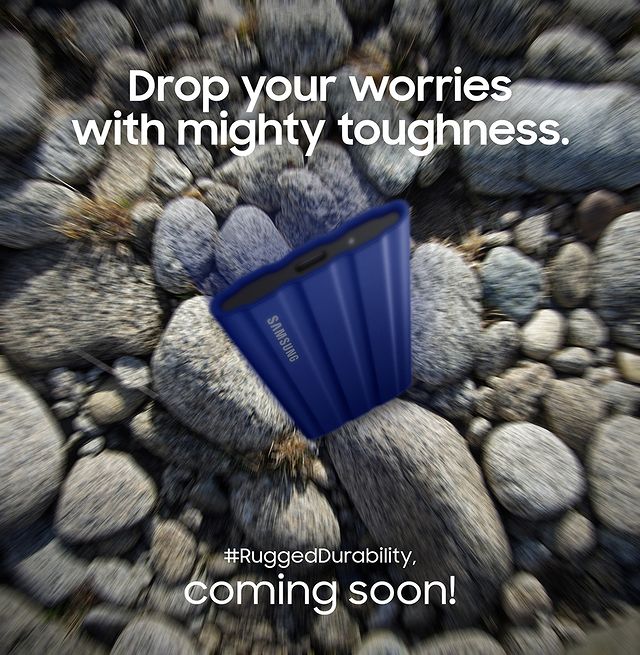 Samsung, a storage device pioneer, has teased a new upcoming SSD with the hashtags "Rugged Durability" and "Drop Resistant," implying the launch of a rugged type SSD.
Along the drive's stripped tough body, we could notice a type C port and a status LED. As for the durability, it may comply with the MIL-STD 810G standard, which verifies the drive's durability.
It is reported to be a ruggedized version of the T7 SSD, which was released in the first part of 2020 and is already rather tough since it has a strong metal shell and can withstand shocks of up to 2 meters.
The T7 also comes with an AES 256-bit hardware encryption for better security. Utilizing the DTG (Dynamic Thermal Guard) and ePCM (Encapsulated Phase Change Material) the SSD protects user data from thermal damage by maintaining optimal operating temperature to avoid low-temperature burns.
In the following days, we should learn more about this new rugged SSD.