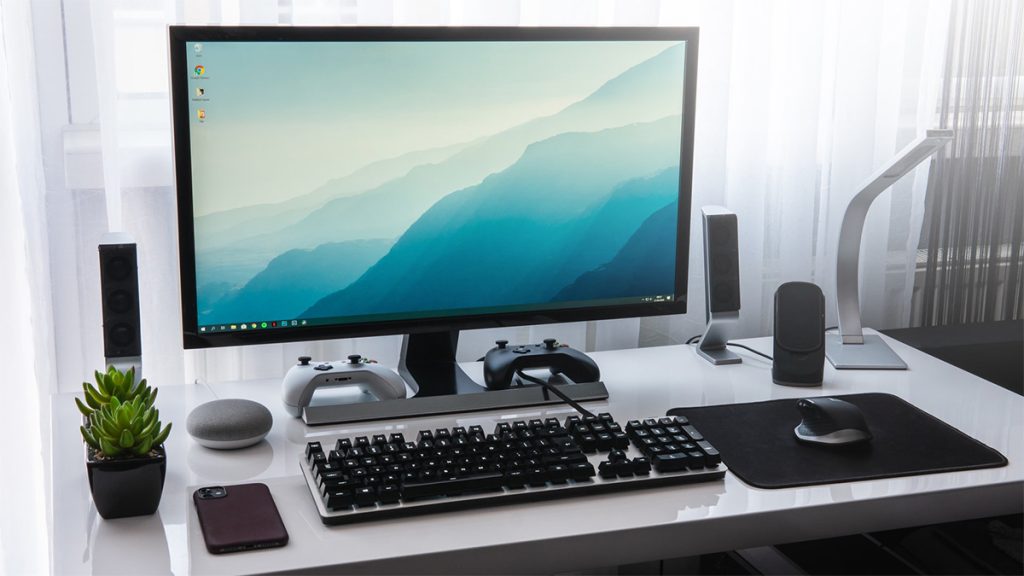 According to the International Data Corporation (IDC) Worldwide Quarterly PC Monitor Tracker, given the challenging second half of the year, the market outperformed expectations and finished 2021 with a 5.0% year-over-year growth rate. In the fourth quarter of 2021 (4Q21), the global PC monitor market continued its quarterly decline, with unit shipments falling 5.2% compared to the same quarter in 2020.
The difficulties seen in the third quarter persisted into the holiday quarter. Global commercial volume helped to offset a weaker consumer base, even though mature markets slowed down. New markets were also starting to finish their backlogs, which helped to boost volume.
Even as monitored component stockpiles continued to improve to a certain extent, persistent challenges from high shipping rates and Asian supply chain lockdowns remained. During the second half of the year, there were a lot of problems. In 2022, things are going to get even worse, with a 3.6% year-over-year drop.
With 143.6 million units shipped globally, 2021 was also the best performing year since 2012, when volume was 150.3 million. A weaker second half of 2021 slowed the first half's strong momentum, which had an impressive year-over-year growth rate of 19.4%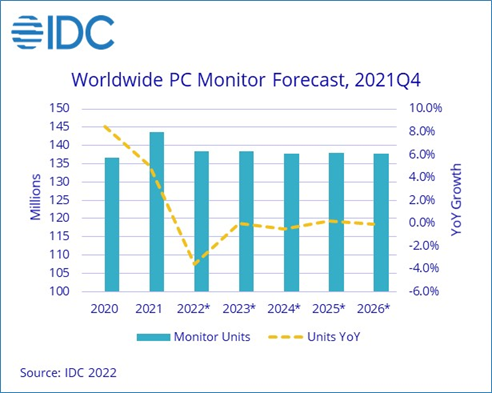 Top featured Companies
Dell and Lenovo were the only two companies in the Top 5 to experience shipment growth in 4Q21. In the fourth quarter, there was a 2.2% drop in commercial shipments year-over-year. The commercial segment of the market held up better than it has all year, with only small losses in the second half of 2021 as return-to-work trends continued to spread.
Companies with better supply chain control or a stronger presence in emerging markets fared better. Dell and Lenovo both outgrew the market and experienced year-over-year growth in the upper single digits. Lenovo also surpassed HP as the second-largest vendor for the quarter. Consumer-focused vendors were hit even harder, as the total consumer monitor market shrank by more than 8% year-on-year.


Referring to Results, Jay Chou, Research Manager for IDC's Worldwide Client Devices Trackers, said,
2021 marked the end of the longest run for monitors, which saw an uninterrupted growth spurt from 2018 to 2021, Whether it was businesses refreshing PCs and monitors as they moved towards Windows 10 or the pandemic pivot towards work from home, these developments gave a much-needed boost to what had been a staid industry. However, we now see growing saturation, inflationary pressures from the pandemic and the Ukrainian crisis further accelerating an already cooling environment in 2022, when we expect monitor shipments to shrink 3.6% and then stabilize after.