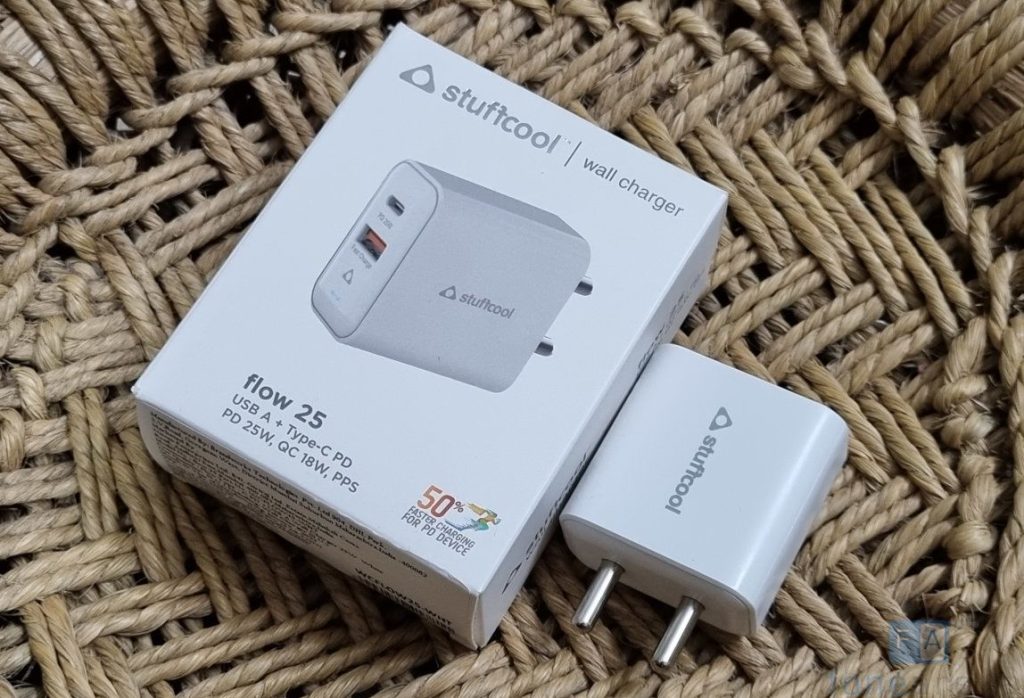 Stuffcool, a company known for its accessories, recently launched a 25W PD PPS Fast Charging Wall Charger – the Flow 25. The Flow 25 is a dual-port charger, with 25W Power Delivery and PPS Type C Port and an 18W QC3.0 port.
How is it?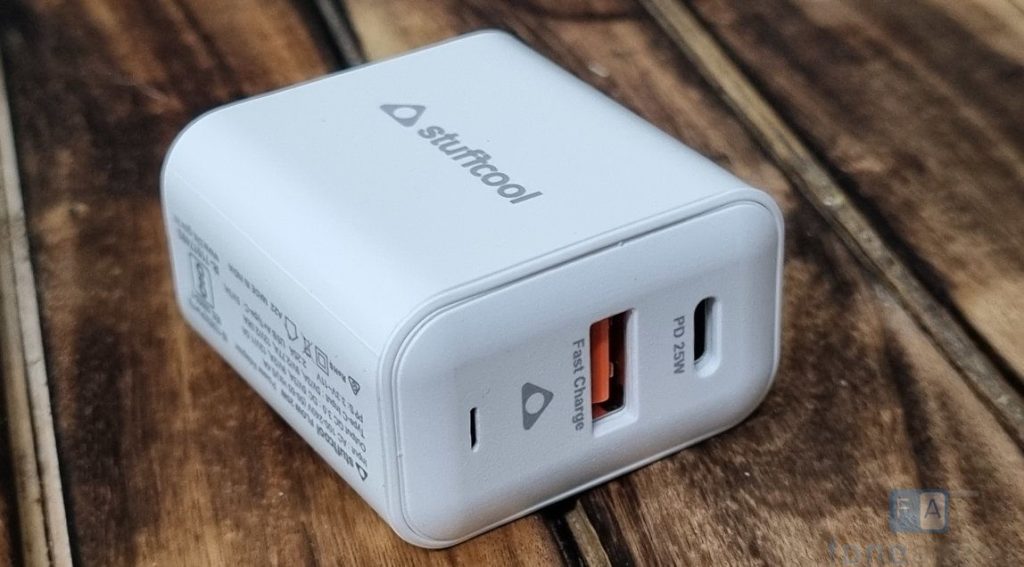 Flow 25 is one of the perfect wall chargers available in the market right now. It has a smaller profile and fits perfectly into the palm, particularly when compared to Samsung's stock charger.
The charger has two ports – a USB-C port that works over the USB Power Delivery 3.0 protocol and hits 25W (at 12V and 2.08A) and a USB-A port that goes up to 18W with Quick Charge 3.0. The USB-C port also offers PPS up to 20W (3.3V-11V/2.25A).
If you are using both ports simultaneously, the USB-C port is kicked down to 15W (5V/3A).
Here's the breakdown of the specifications:
When used individually:
Type C (PD3.0) Output : DC 5V 3A, 9V 2.77A, 12V 2.08A.
PPS: 3.3V~11V 2.25A (Max: 20W)
USB A (QC3.0) Output : 5V 3A, 9V 2A, 12V 1.5A
When used simultaneously: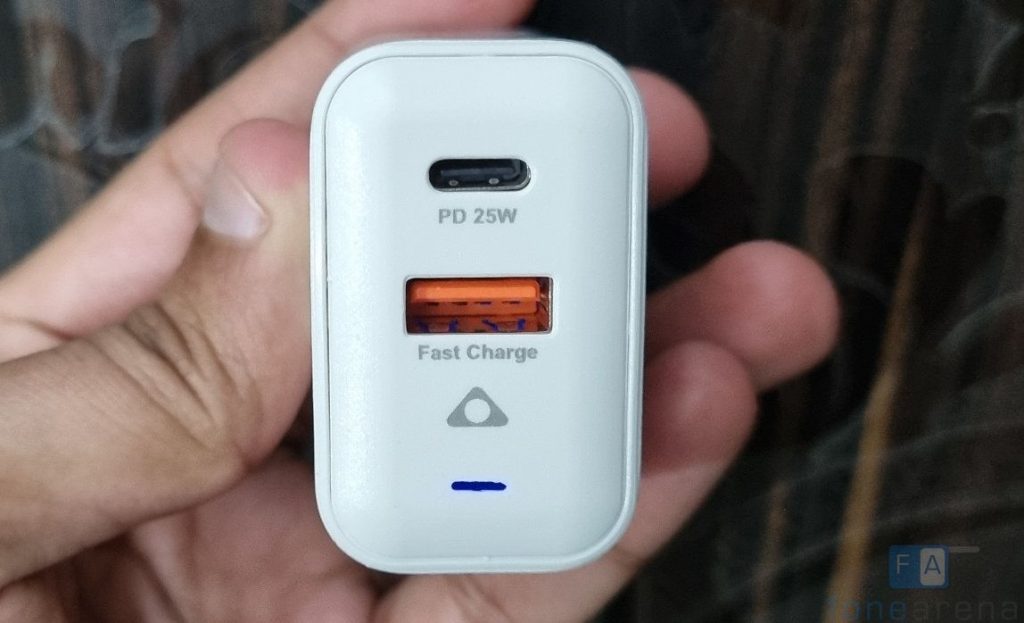 This pocket-friendly charger packs quite a punch with the ability to source up to 25 watts and 18 watts. The Flow 25 is ideal for charging most phones. I used the charger with LG V30Plus, Samsung S21 FE, and the Galaxy Note20 Ultra.
The dual ports make it convenient to charge two phones or a phone and another accessory simultaneously.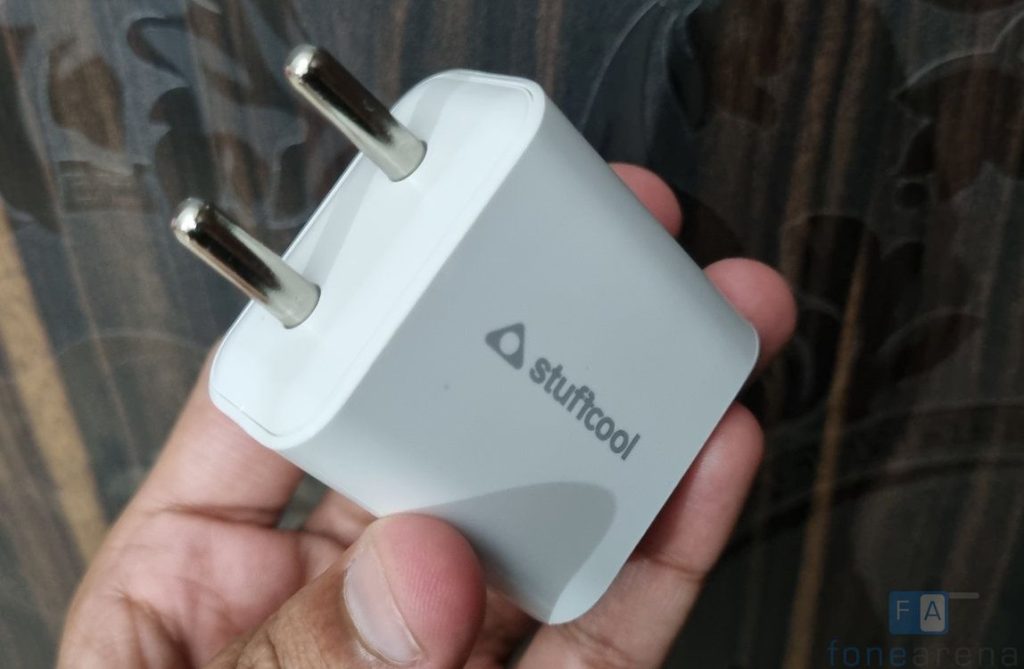 In terms of safety, the Flow 25 charger is BIS Approved and is Made in India, meeting all Indian safety standards, and is also equipped with 6 Layer safety protection. It also comes equipped with an Auto Detect IC, delivering only the required power to the connected device, ensuring safety.
The Stuffcool Flow PPS 25W is priced at Rs. 1,399 and is available from Amazon.in and Stuffcool website.