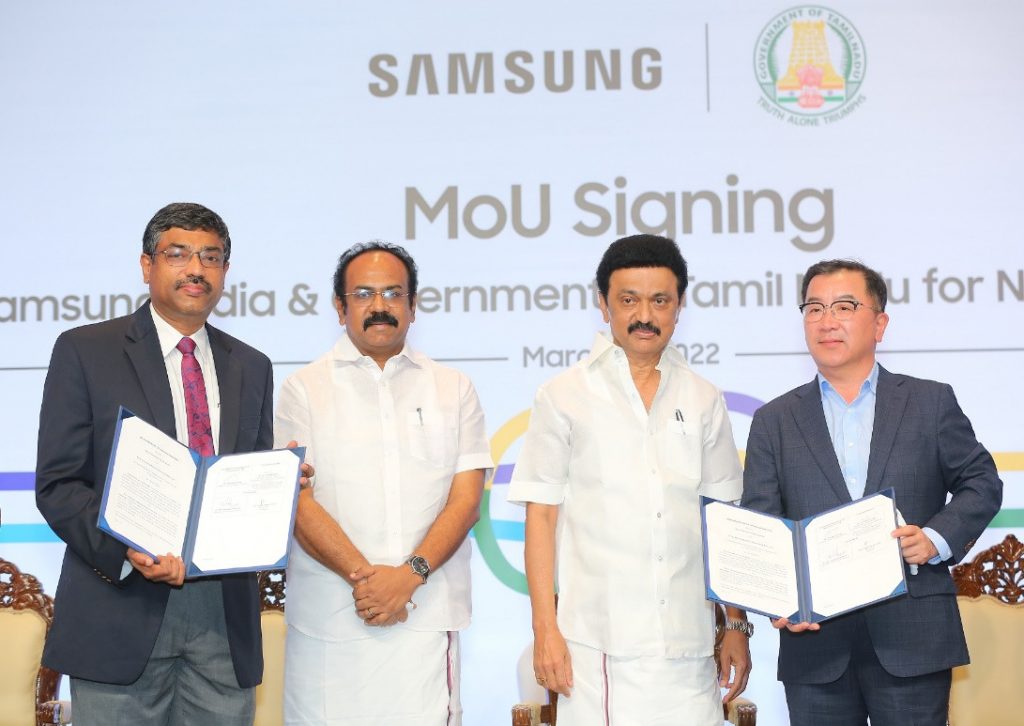 Samsung today announced that it will invest INR 1,588 crore in Sriperumbudur, near Chennai, to build a new compressor manufacturing plant. Sriperumbudur is one of two Samsung factories in India, having been established in 2007. The company and the government of Tamil Nadu today signed a Memorandum of Understanding (MoU) for the new plant, which would develop and improve the state's component ecosystem.
The new factory, which measures 22 acres, will have a production capacity of 8 million compressor units per year, with the capacity to grow in the future. This will create 600 new jobs. The plant's compressors will be used in Samsung's Indian refrigerators and exported as well.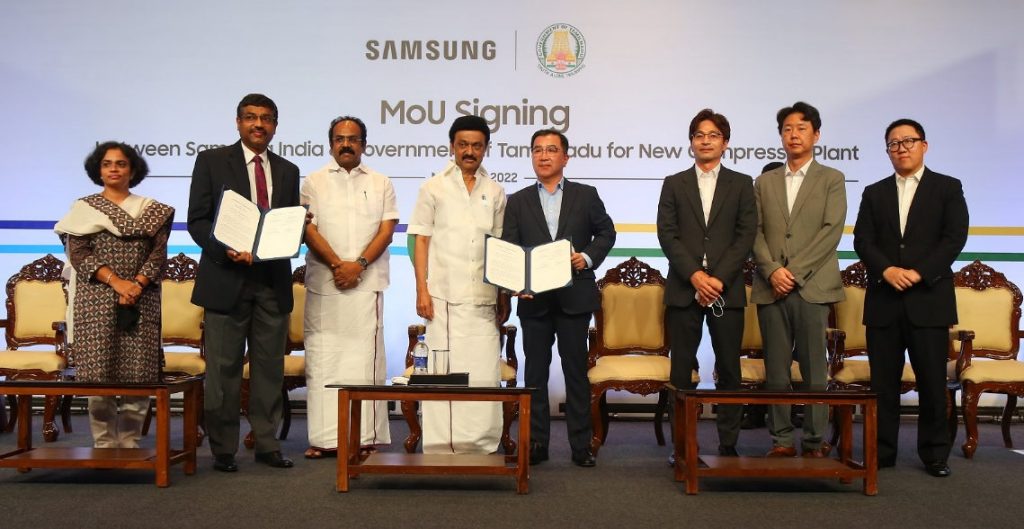 The MoU signed today states that the construction of Samsung's new expansion plan will be completed by the third quarter of 2022, with the production of 80 lakh compressor devices a year by the end of 2022 and its production is expected to reach 144 lakh by the end of 2024.
Mr. MK Stalin, Tamil Nadu's Chief Minister, attended the MoU signing ceremony in Chennai. He said:
Samsung has been a shining example in Tamil Nadu's industrial growth story, driving investments and creating jobs. This new investment is yet another step by Samsung towards strengthening the manufacturing ecosystem in the state.
Mr. Ken Kang, President and CEO, Samsung Southwest Asia, stated upon the signing of the MoU:
This new investment of INR 1,588 crore is a testimony to our continuing commitment to the people of Tamil Nadu, who have been our longstanding partners since we set up our factory in 2007. Over the years, we have received strong support from the state and local authorities, helping us drive our vision of 'Powering Digital India'. This new compressor manufacturing facility will help us cater to the growing demand for Samsung's innovative digital appliances across the country and also drive exports.