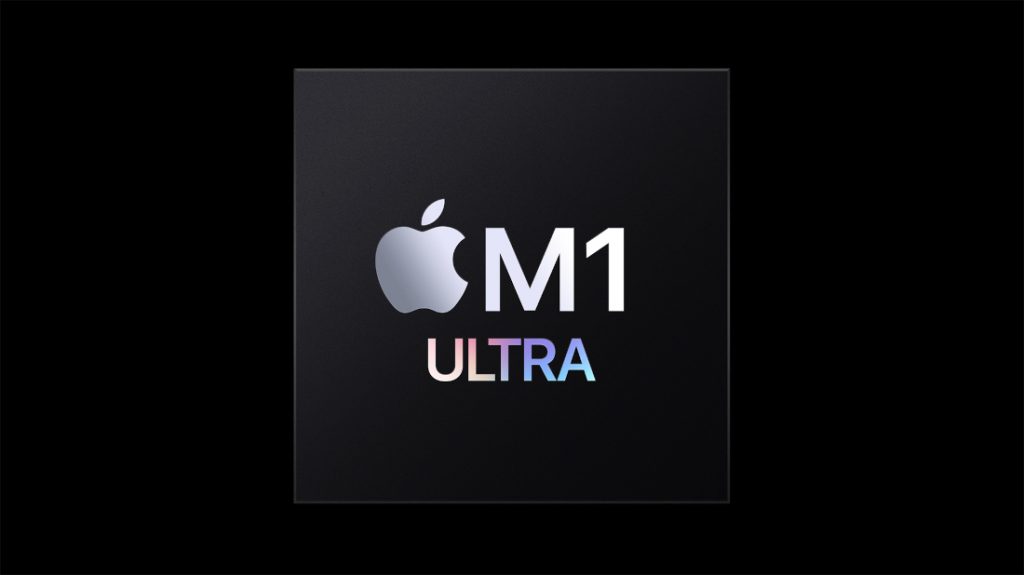 Today, Apple unveiled yet another addition to their M1 family of Apple Silicon processors, called the M1 Ultra. It is their most powerful SoC till date, featuring two M1 Max chips connected via their new UltraFusion technology, and comprising of a 20-core CPU, a 64-core GPU, and a 32-core Neural Engine.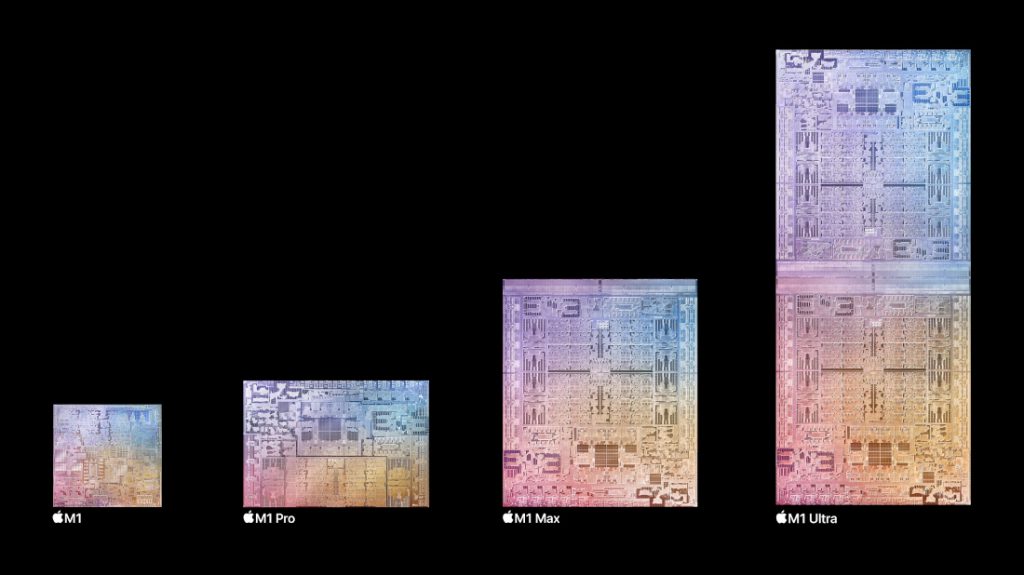 As mentioned above, the M1 Ultra is essentially two separate M1 Max chips fused into one big chip. Connecting the two chips is Apple's new UltraFusion packaging architecture, which enables 2.5TB/s of low latency, inter-processor bandwidth. The neat part is that the M1 Ultra behaves as one chip, so developers can take advantage of the extra performance without much work.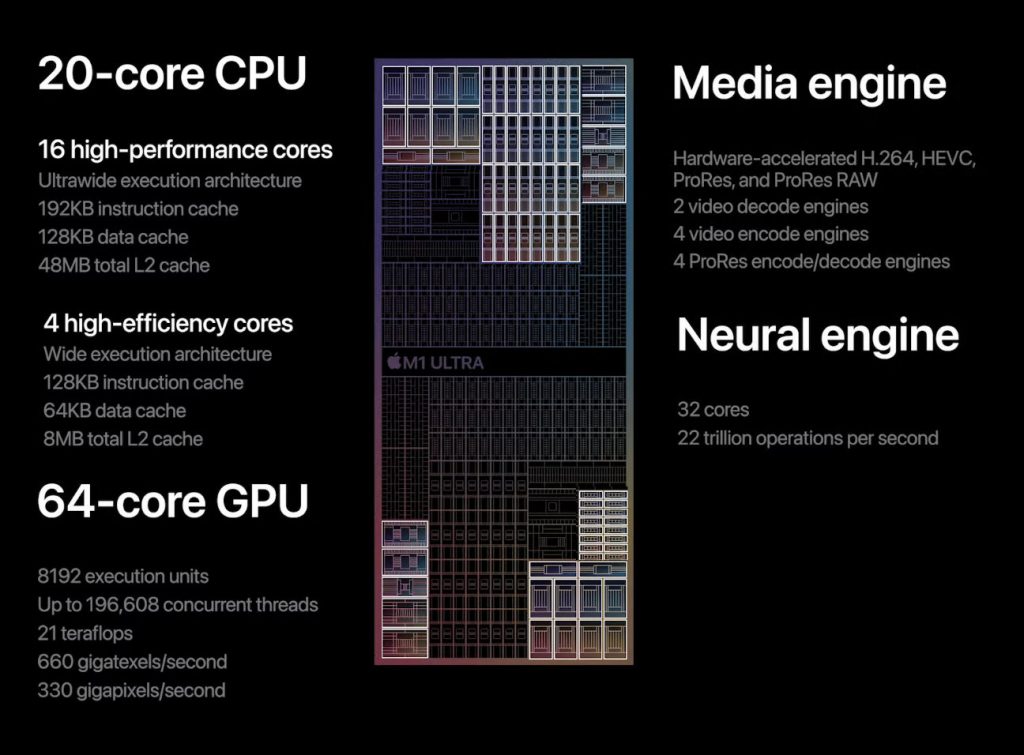 The M1 Ultra will have a 20-core CPU that comprises of 16 high-performance cores and four high-efficiency cores, and it will have a 64-core GPU, which is 8 times the standard M1 chip. Similar to other chips in the Apple Silicon family, the M1 Ultra will come with unified memory, offering up to 128GB. The media engine in M1 Ultra is also upgraded, and Apple claims it can play back up to 18 streams of 8K ProRes 422 video.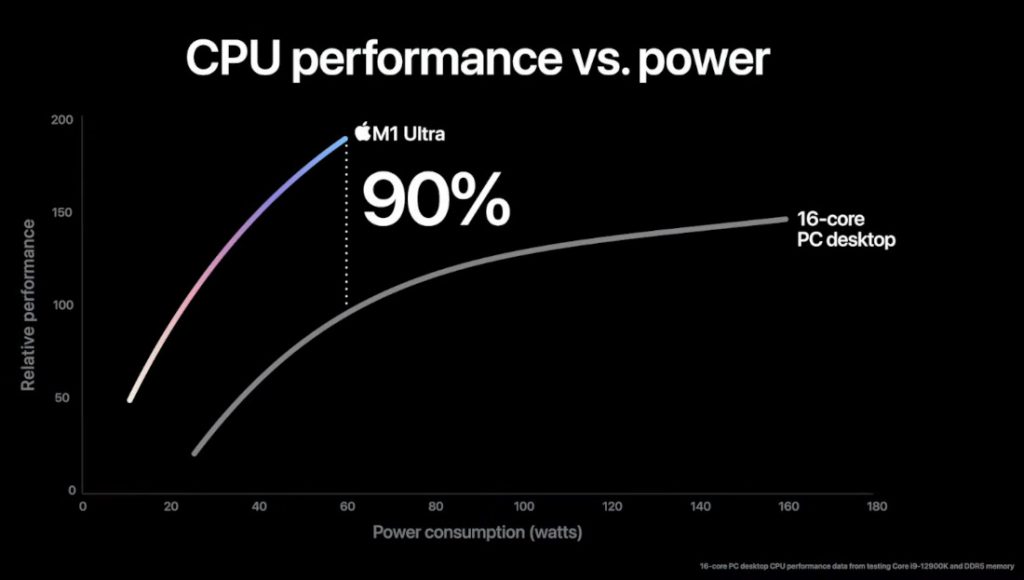 It delivers 90% higher multithreaded performance than the fastest available 16-core PC desktop chip in the same power envelope, sai Apple.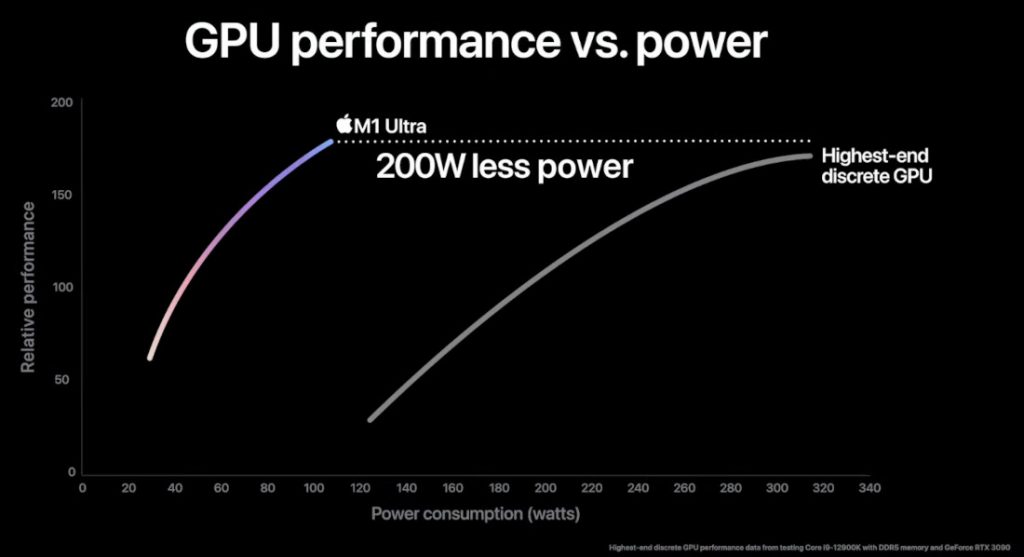 The 64-core GPU — 8x the size of M1 promises faster performance than even the highest-end PC GPU available while using 200 fewer watts of power.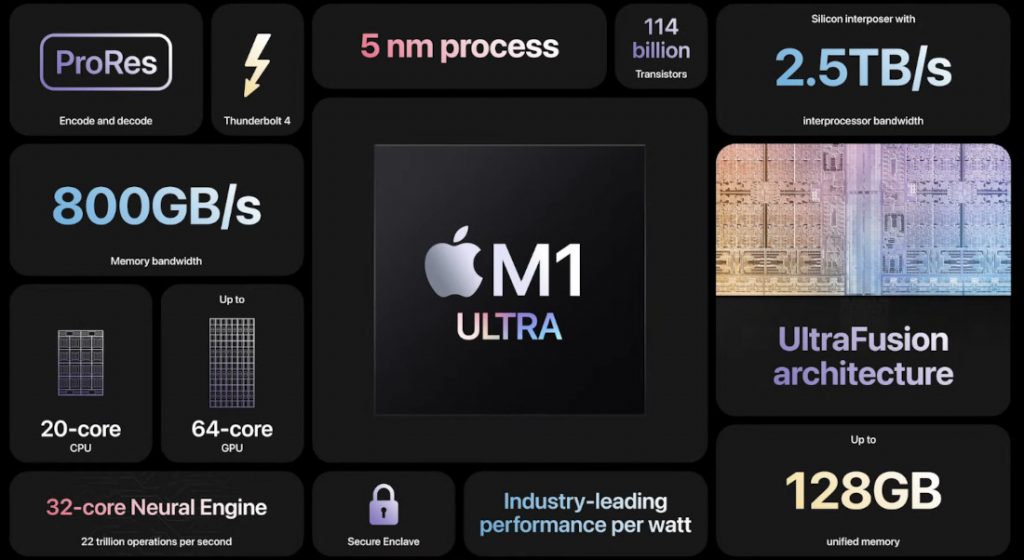 The M1 Ultra will first arrive to customers in the newly announced Apple Mac Studio, which is their latest high-performance desktop system.
Commenting on the launch, Johny Srouji, Apple's senior vice president of Hardware Technologies said:
M1 Ultra is another game-changer for Apple silicon that once again will shock the PC industry. By connecting two M1 Max die with our UltraFusion packaging architecture, we're able to scale Apple silicon to unprecedented new heights. With its powerful CPU, massive GPU, incredible Neural Engine, ProRes hardware acceleration, and huge amount of unified memory, M1 Ultra completes the M1 family as the world's most powerful and capable chip for a personal computer